An advanced computing and camera system that could take NFL game viewing next level will be working the game Sunday providing 360 degree replays of plays and player views. The hope is that these clips could someday become a staple for all pro football games.
Over  a decade in the making, well past proof of concept and used in Super Bowl 50, **360 tech-infused video camera system** faces a big obstacle to mainstream use: each (re) play generates a terabyte of data, meaning the unique clips can take up to several minute to create before they can be aired.
As a result, use of the 360 degree video system can be limited, with clips aired in part when broadcasters comes back from a commercial break, or when a timeout or player injury keeps viewers watching developments on the field. If a play or replay is controversial or unique enough, these could be used by broadcast teams during halftime.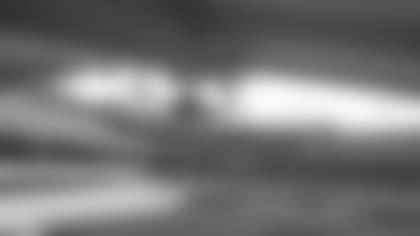 It was created by techs from CBS and Carnegie Mellon with help from Replay Technologies, which was bought by Intel less than a year ago. The system has been installed in NRG Stadium and will be working for Fox Sports, which is carrying the Super Bowl LI game cast on TV and online.
The 360 replay system has already won an Emmy for technology use.
Giving Fans the 3rd Dimension
Up to 20 of the biggest plays can be redone in the 3D, 360 replay view during the game, according to Intel.  But about 5 will actually be aired.
"We produce over a terabyte of data every minute, which currently is why there are several minutes of latency," explained Preston Phillips, director of business development for the Intel Sports Group. "This will be improved with technology in the coming year."
The 5 is 5 more than most NFL fans have ever seen in a game broadcast. They will also be available via Fox Sport's online line stream (which is the same feed as the TV broadcast).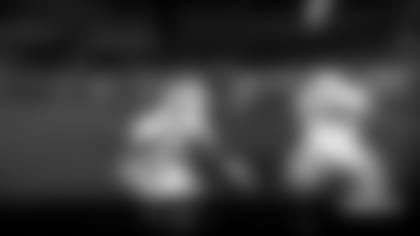 What viewers will see on Fox this Sunday, thanks to Intel innovation are player-(QB)-focused replays that give fans a first-person view of what the signal callers see from the moment of the snap till the completion of the play. Intel calls these Be the Player video clips that will run 15-30-seconds apiece.
The Patriots' Tom Brady is a vocal advocate for this use of innovative tech. The 360 degree data processing and video camera system was initially used to create replays in hopes of capturing an all-angles video for signature moments and controversial plays.
The goal of Intel's Be the Player effort/feature is to freeze a moment in the game and see the field from the player's standpoint. "The technology can bring a viewer onto the field from the quarterback's position to see what it's like to catch the snap, see the options and feel the pressure of the line rushing toward them."
An added benefit for the broadcast is that, "commentators can share a new level of insight into the game-time decisions players have to make, as well as give an entirely new perspective to fans."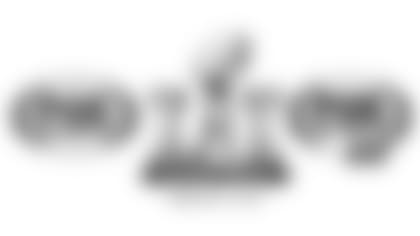 You can imagine the enhanced viewing of plays with the 360 degree systems when you consider that the number of cams used for traditional coverage of a game on TV is about 6, while the newer systems features 35-38 (and the latter group also shoot in far high resolution such as 4K or 5K, compared to 1080p HD.
Last year, Intel's sports group purchased the company - Replay Technologies - and decided on the wider use of the tech system through the Be the Player video clips for Super Bowl 51 broadcaster Fox Networks. 
The league was so taken that it let officials used the 360 replays at SB 50 last year to help review plays during its most celebrated and high-stakes game
Heavy Lifting
If you think the creation of 360 replays is light lifting, guess again. There's a ton of brains and tech brawn behind 360 degree replays.
On the hardware side, you have 38 video cameras networked with fiber-optic cable toward the top of the venue. They feed the 2D content to a team of engineers (in this case made up of Intel and Fox techs) who use general purpose graphics processing units' techniques to convert it to 3D format.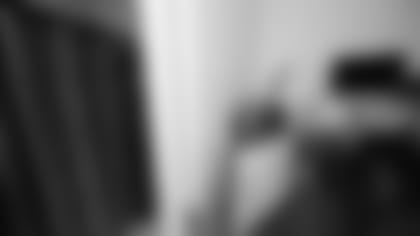 "This data, called 'freeD video,' allows us to not only create 'impossible views' replays for broadcast, but also gives the home user complete interactivity on their 6th Generation Intel Core processor, ushering a new type of video format and visual language," explained Intel's Philips. The team uses an Intel High-Performance Computing system to power this process.
Intel has also been working with Tom Brady to create an Intel 360 user-generated video. Participants can visit experiencemore.intel.com to create their own frame of the star to add to a user-generated video. The best images created of Brady will be aggregated in a gallery available online for sharing and exploration. The challenge culminates with the release of the video on Super Bowl Sunday.
"We are building the foundation to take sports and technology to new heights with solutions that will allow fans to experience the game like never before, all in a personalized way," said James Carwana, general manager, Intel Sports Group, in prepared comments. "Intel's technology in the biggest football game of the year is one example of how we are driving a new wave of powerful technologies that will transform sports for athletes, teams, fans, coaches and even broadcasters."
The Bottom Line
Though daunting, Intel is up to the challenge of producing 360 degree replays and Be the Player video clips in much less than a few minutes. Its system has already been tested in over a dozen NFL stadiums this past year and used internationally to cover events beyond pro football.
The base 360 tech is already in use at three NFL venues allowing fans to view the replays on large video boards. Fox Sports will bring the advanced version of 360 degree replays to fans on Sunday.
The company doesn't have to "sell" fans on these features as seeing is clearly believing. But once fans get a look at 360 degree replays and Be the Player video clips in Super Bowl 51, demand should outweigh supply. That could create a larger challenge for Intel than reducing the time to create the clips.
Enjoy Super Bowl 51, and stay tuned!
Bob Wallace is a technology journalist with over 30 years of experience explaining how new services, apps, consumer electronic devices and video sources are reshaping the world of communications as we know it. Wallace has specific expertise in explaining how and why advances in technology redefine the way sports teams interact with their partners, players and fans. He's the Founder of Fast Forward Thinking LLC.