For some fans, hitting their team's website, following news during the week on TV and tuning in for games on Sundays just isn't enough. That's the belief of a growing number of teams - among them the Minnesota Vikings and the Baltimore Ravens - who have launched team video apps for connected TVs and mobile devices.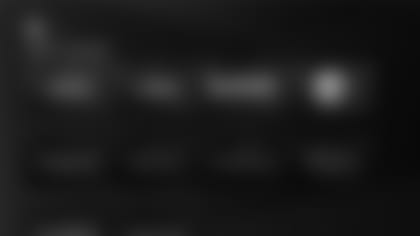 By partnering with special application creation companies such as Bottle Rocket, the duo and at least several others have created team apps that bring a wide array of non-game video programming to their fans. Connected team apps are viewed as the latest means to up the ante in the ongoing effort to better engage with fans.
The team-specific apps are providing fans more behind-the-scenes and reality-type video content than is found on regional sports networks and local sports segments, and better still, fans don't need an expensive cable-TV type channel bundle to view it. The connected apps appeal to cord cutters and cord nevers (those that will never sign up for traditional pay-TV cable bundles), among others.
All Aboard?
Not all NFL clubs are interested in connected TV team apps. In recent years, several teams have substantially increased the amount of video on their teams' websites. Some are focused on other tech projects that enable greater video sharing among fans. Yet others are busy getting their feet more than wet with stadium Wi-Fi implementations.
And don't forget those teams with brand new or soon-to-be opened stadiums that fans need to get accustomed to. Eight teams spent much of this year installing massive, high-def camera rings up over the field to capture live video to help build 360-degree replays using freeD systems from Intel. The team tech to-do list would never seem to get shorter.
Vikings Now
For the Minnesota Vikings, creation of its free team connected app was a high priority.
Not long before the kickoff of the 2017 NFL season, the team launched Vikings Now. The free team app is available on Apple TV, Roku and Amazon Fire TV. "It features the latest content from Vikings Entertainment Network, including exclusive programming and full episodes of Vikings Connected, Beyond the Gridiron and Vikings Gameplan," according to a report on the team's website. The club app will also include NFL Network segments and highlights.
"By expanding to connected TV, fans are now able to watch their favorite Vikings videos and stories right on their television, mobile app, laptop or tablet," said Vikings Executive Director of Digital Media and Innovation, Scott Kegley, in prepared comments at launch. "It was important for us to be able to be on all three of these connected TV platforms, bringing our fan base content in 1080p HD."
Vikings fans can also get exclusive content by downloading the team's mobile app for iOS and Android devices.
Rocketing
The AWE platform provides global broadcast networks and independent content creators a platform for native app development and an "elegant UI/UX" for streamed video, according to the company.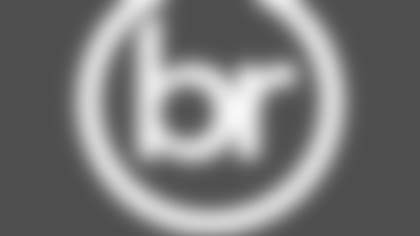 "Viewers watch their favorite content on their preferred devices on the couch or away from home. AWE brings viewers and content creators a reliable multi-platform experience." Bottle Rocket claim its platform has been used by The Oprah Winfrey Network, GSN (Game Show Network), The Hallmark Channel, NBC, and Scripps Networks Interactive.
Ready, Set, Reset
If TV makers had their way, connected TV apps from sports teams might have come out years ago. Hoping to help sales of so-called "smart" TVs, vendors such as Samsung and Vizio offered software up their TV OSes to companies that wanted to develop apps for the operating systems on their sets.
The problem, however, was that the OSes were proprietary. Some app creators and enablers had little or no interest in developing packages for each individual TV set maker.
"The vast number of different smart TV operating systems, and then the versions of those, make it extremely difficult to create apps for smart TVs," explains Peter Wepton, a business development executive with Dallas-based Bottle Rocket.  We have yet to be asked by a team to build an app specific to a smart TV OS."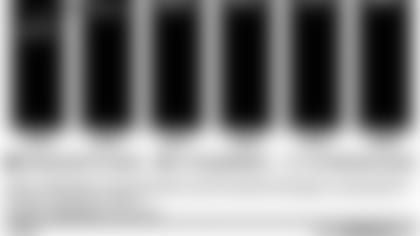 As a result, smart TVs came with apps for Netflix, Hulu, and Pandora streaming services in many cases. In the meantime, the rise of connected TV use headed skyward, according to eMarketer.
Establish the Connection
Connected TVs remain a strong and growing content opportunity according to researcher eMarketer, which projects that "in total, 168.1 million people in the US will use an internet-connected TV this year, up 10.1% over 2016."
Raving
Bottle Rocket has, however, used its video experience platform, 'AWE', to create a tvOS app for the Ravens. "We also were the partner for another NFL team* to make them the first on connected devices by launching them on AppleTV and Roku this summer," Wepton said. "We will be adding Fire TV to their offering in the coming weeks."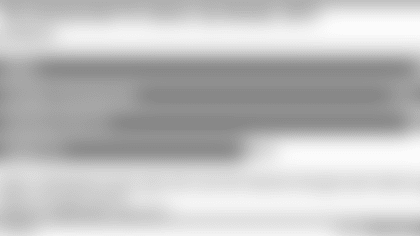 Just last month, Bottle Rocket announced the launch of the latest app to leverage its AWE (Anywhere, Watch, Experience) video distribution platform. The streaming video app, called Ravens TV, was developed in collaboration with the Baltimore Ravens and is available for free on Apple TV. This addition makes the Baltimore Ravens one of the first NFL teams to have this type of video experience available to fans.
"The ability to distribute our Emmy Award-winning video content via an over-the-top platform is an important step forward in reaching Ravens fans in their home no matter where they live," said Senior Vice President of Ravens Media Michelle Andres, in prepared comments. "The availability of our programming on-demand from the living room couch is an entertainment and convenience play on behalf of our fans."
The Bottom Line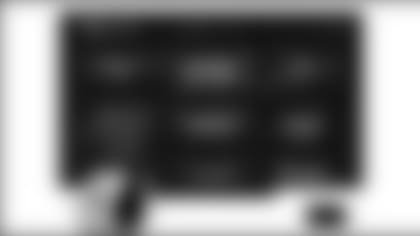 What remains to be seen is whether teams who have launched and are scheduled to launch team-specific connected video apps see a large enough audience of fans to justify the efforts. Though not content for content's sake, many of the game's tech- driven fan-focused video advancements and products are still works-in-progress.
Bob Wallace is a technology journalist with over 30 years of experience explaining how new services, apps, consumer electronic devices and video sources are reshaping the wide world of sports. Wallace has specific expertise in explaining developments at the intersection of sports and technology. He's the Founder of Fast Forward Thinking LLC.