Many in the NFL and other pro sports believe watching gamers play games competitively is more than fun. It's a potential path to profit for teams that want to buy into eSports and expand their product lineup without a huge spend.
The NFL's current arrangement with EA Sports to host Madden 2017 tourneys in numerous teams' stadiums seems much more than a proof of concept for owners. It could be a final step for some interested in also owning a sport team that costs far less and plays games online.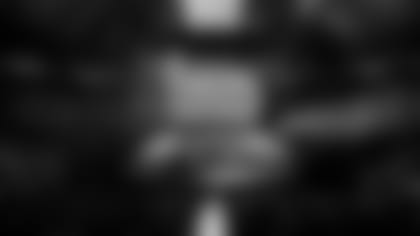 Dating back to February, EA Sports teamed with the NFL as part of what is described as a test it pitched to the league whereby teams are hosting tournaments at or near their stadiums. Those teams taking part are the 49ers, Bills, Chiefs, Jaguars, Seahawks, Steelers, Vikings and Patriots.
The NFL interest is part of an emerging trend whereby pro sports franchises have created or bought eSports teams. The goal: to broaden their horizons and engage with an established audience that often is beyond the reach of their primary sport.
The Dallas Cowboys have discussed buying an eSports team. And they're not alone. Expect news soon.
eSports consists of professionals playing a multiplayer online game competitively. Typically large groups of spectators look on from the web, community game platforms likes Twitch, team apps and sites, or even TV (ESPN). The matches often include commentary, analysis, and related programming - just like a football game on TV.
And, Twitter announced last week that it will stream 18 eSports league tournaments this year.
eSports covers competition among players on non-sports video games as well. This opens up a new line of adjacent business for those in the sport leagues and teams it goes farther by reaching those that don't play sports video games.
Here to Stay
In strong evidence that this phenomenon isn't a passing fad, it was reported by Starters.co that 17 colleges across the U.S. already offer eSports programs that are already part of varsity sports options. Many offer scholarships for gamers that make the cut. Starters is an online community of sports technology founders and doers looking to advance the industry through tech and innovation.
"eSports aren't the future, they're the present. True skill at video gaming is just as impressive - and just as legitimate - as excellence in traditional sports," claimed Columbia College President Dr. Scott Dalrymple in the Starters blog piece. His school offers an eSports varsity program.
I'd love to tag along on a recruiting visit or be on hand when a recruit comes to visit the school. It sounds like gaming is on its way to become a career option.
Pro Leagues Engage
In committing recently to building an eCeltics team for the NBA's 2K league, Celtics CEO Wyc Grousbeck said "We think the economics are real. The teams will each opt-in. The Celtics will be opting in. There will be an eCeltics," he promised in a recent Forbes podcast. "We will find players, we will compensate these players. We'll house them in Boston. They'll be a team. They will train. There's training for this. And then we'll go compete against the other NBA teams in 2K…We will stream these matches."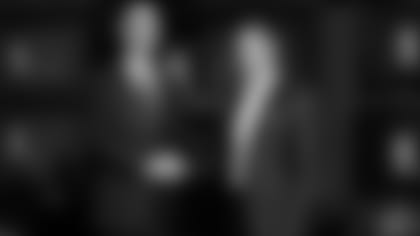 Earlier this year, the NBA became the first U.S. pro sports league to announce plans for an eSports league. Its partner is Take-Two Software.
Not surprisingly, eSports has attracted funding from numerous quarters including venture capital firms, groups including former players such as Joe Montana and professional sports leagues. If you follow the money, you're likely to find yourself at the intersection of technology, media and entertainment.
New Inventory/New Approach
Where once team owners looking to expand their entertainment offerings were largely limited to buying teams in other sports (soccer: U.S. and aboard, auto racing and minor league franchises), eSports offer a far less expensive alternate with the ability to reach a broader and tightly-engaged audience already in place and more likely to expand going forward.
Whether the game focuses on football, or another action genre, the NFL would have to decide if it wanted franchises located in team cities - as was done with the Madden 17 tourney hosting - or if it will go with today's popular league structure where most all teams are located in L.A.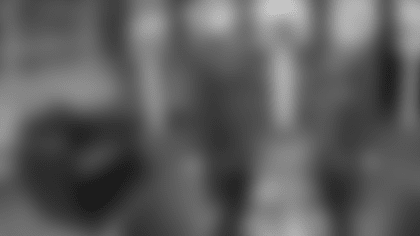 If the regional thinking is decide on, the NFL team owners could look to create rivalries to elevate competitions. For non-sports gaming, this could be a tougher plan to sell.
Would the NFL create a league as the NBA plans to do with each owner having the chance to buy a team, or would owners be allowed to buy teams that aren't franchises in a league approach?
That aside, taking eSports across the nation in any structure would expose millions to the phenomenon which should translate into a far higher profile and an accompanying larger following.
Look for forward-thinking league strategists to take their games national and international. Whether it's in the U.S. and abroad, there's currently risk associated with taking eSports to new markets. But judging from its success to date, it's clearly a worthwhile undertaking for some game makers.
Off to College?
It makes sense for colleges to offer scholarships to players on their eSports teams. Though gamers typically start their play at very young ages, the need for consistent competition from that point to and beyond college should help elevate the level of the contests.
The programs and scholarships - like the one offered by pioneer Robert Morris University in Chicago - are part of a growing recognition that eSports are in fact sports. The university is said to be the first to offer eSports as part of a varsity sports program.
Today, traditional college sports can bring in big money not just through ticket sales but more from TV contracts. eSports, with many additional distribution options is poised to deliver greater revenue opportunities and a broader viewing audience, possible including fans from outside the U.S.
The Bottom Line
Rather than view eSports as competition to the NFL's core product and the revenues it represents, it appears some clubs are embracing the phenomenon as a critical addition to their product lineup. But can this opportunity help the NFL evolve its original football assets?
Bob Wallace is a technology journalist with over 30 years of experience explaining how new services, apps, consumer electronic devices and video sources are reshaping the world of communications as we know it. Wallace has specific expertise in explaining how and why advances in technology redefine the way sports teams interact with their partners, players and fans. He's the Founder of Fast Forward Thinking LLC.