You might think that launching a NFL franchise in a "new" locale nowadays would be super heavy lifting.
That was the case when the expansion Houston Texans prepared to play their inaugural season in 2002. But thanks to tech tools that were in their infancy or didn't exist way back then, that won't be the case for the 2016 Los Angeles Rams which is moving from St. Louis.
I was initially concerned after a week in the city without a single mention of the relocating team that's due to take the field this August in a brand new stadium. There's much work to be done, but with a robust Internet, live streaming, mobile device apps, social media, expanded TV partnerships and more, tech definitely lightens the load immensely.
Taking Off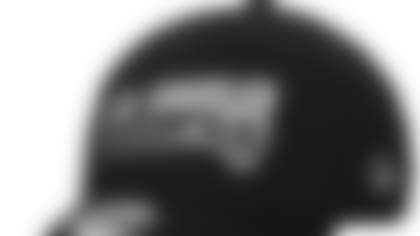 There's comparatively little worry of fueling outreach for the L.A. Rams and generating fan interest in a new or relocated team the way there was with the Houston Texans roughly 14 years ago. In fact, rea report from the L.A. Times claims deposits for season ticket sales for the Rams started strong last week, one indication that a connection has been made between the Rams and pro football fans in the nation's second largest U.S. TV market.
That's no small task when you consider the long list of well-established pro franchises that compete in this large metro market: the Oakland Raiders, Dodgers, Kings, Clippers, Galaxy and of course the Lakers (and UCLA Bruins at the major college level). You could debate yet others.
Sure, there's a huge IT infrastructure effort required for the team tech systems and for the new stadium, but let's look at how tech is/can help promote the team locally and globally and how that's far easier now than when the Texans took did the same in Houston's Reliant Stadium in 2002.
Starting Up: Then and Now
-TV to the Rescue. Again. Though TV existed in 2002, it has evolved massively since with the rise of sports-only channels, regional sports networks and much more airtime given to sportscasts by the NFL's TV broadcast partners that help build the league roughly 50 years ago. Add in the league-created and owned NFL Network which is already in 72 million U.S. homes. As a result, you'd be hard pressed to find a fan that doesn't know that the St. Louis Rams are headed to Los Angeles.
When the L.A. Rams begin operations the NFL will have teams in the 18 largest U.S. TV markets according to **www.stationindex.com**.
-Logistics. The league has held multiple games per regular season on London for years now (though the stadiums are already there) and recently announced plans to head south of the border for a return to Mexico City this season. Last October, the NFL did $17 million deal to have Yahoo stream one game live free and around-the-word (while being carried over the air in the teams' local markets here in the states. In 2002, there weren't any games outside the U.S. and the only real streaming of pro sports then was CBS Sports delivery of the college basketball March Madness tournament.
-Expanded Game Distribution.As many expected, the league split the TV rights (link) for its Thursday Night Football games between CBS and NBC. Its NFL Network does reach 72 million U.S. homes but the two broadcast giants reach farther. There was neither the NFL Network nor regular Thursday Night Football in 2002 to feature Houston Texan games.
The NFL is embracing tech (live streaming) as a means to expand the business by taking bids for the online distribution rights from Google, Apple and others who haven't yet carried pro football games.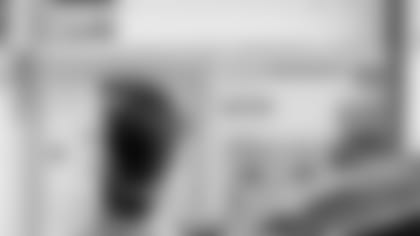 -DOOH! The New Billboards. Coming to a gas pump and convenient store near you, digital-out-of-home (DooH) systems are essentially screens you see when you are a captive audience, like when you're gassing up. They don't show live games coverage but they do hit you with short marketing/promo clips for a wide variety of items including the NFL. Think of them as this generation's billboards along highways and well-traveled city streets. The programming they run is typically delivered via satellite by network operators that specialize in these systems.
-Marketing Merch. Times have changed bigtime since 2002, when most all team merchandise was bought in retail stores, hat shops and vendor carts at the games. Fast forward to the present, where team merch can be bought widely online, from year-round stadium pro shops which are easily reachable online and in many cases via a team mobile app.  Mobile commerce in 2002 was a mess with little security available and difficult to use mobile-enabled websites. Oh, and mobile phones then were beyond primitive with their tiny screens to say the least.
-An App for That. You bet. Teams have been hard at work with their tech partners from straight fan apps to venue apps and more. Expect the L.A. Rams to be part of the slew of league apps/services that were realigned last summer. With NFL's Digital Media group not too far away…You'll have to wait and see if NFL Digital Media adds to the menu for this season in this ever-evolving space. In 2002, we had Smithsonian-worthy, first-gen clamshells and anything but nationwide cell service coverage.
-What's Social Media? In 2002, the term, let alone the vast array of options, hadn't been created. If something "went viral," it was a health issue. Your options included phone calls, email and instant messaging for the most part. Many Americans still had dial-up Internet access or nothing at all. Altogether, these are hardly powerful tools for building a buzz around a NFL team coming to town.
Here in early 2016, teams and the league have their own multi-functional websites with social media features. And that's just for starters. In the last few years alone, the NFL has cut content deals with social media icons and upstarts alike including YouTube, Twitter and Snapchat, giving "going viral" an entirely new and primary meaning.
-NFL Mobile and DirecTV Sunday Ticket. Neither of these video assets existed when the Houston Texans set up shop in 2002. The first brings live (primetime and local) games to far-flung fans with smartphones and wireless service from Verizon. The second brings out-of-market games via satellite and web to most any viewing device you can imagine. AT&T bought DirecTV last year and recently begun selling its programming services with the telecom company's wireless service in bundles.  AT&T's CEO has stated that the company is already working to leverage the array of DirecTV programming to provide entertainment services to its wireline and wireless customers.
The Bottom Line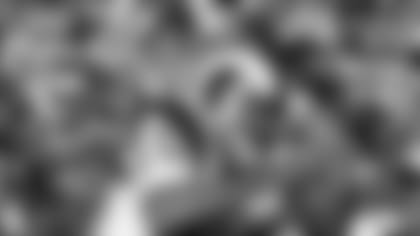 This list of tech-enabled tools for helping new teams in towns and relocated franchises could be much longer. It was pretty short back in 2002. The beauty is in what has changed during that period.
Now if you're in L.A. and only see billboards, bus sides an taxi tops promoting Zoolander 2 (there must have been many unanswered questions in the first installment), there's no need to panic as the L.A. Rams have most all they need to attract a large crowd.
They could use a franchise QB though. I'm guessing Warren Beatty (Heaven Can Wait) and Roman Gabriel aren't walking through that door.
Just the same, stay tuned.
Bob Wallace is a technology journalist with over 30 years of experience explaining how new services, apps, consumer electronic devices and video sources are reshaping the world of communications as we know it. Wallace has specific expertise in explaining how and why advances in technology redefine the way sports fans interact with their league, teams, players and each other. He's the Founder of Fast Forward Thinking LLC.