All pro sports continue to struggle to attract a large, engaged audience for their annual all-star competitions, which are essentially exhibition games with little or nothing riding on their outcome.
With that in mind, it's high time to turn to technology.
Since sports are first and foremost entertainment, trying to make these games seem like regular season competitive matches that showcase more stars hasn't worked well. Using technology-driven advances to make them more of "a fun game" is the solution.
So instead of changing the format, coaches and the way players are selected for teams, let's take a page from the NFL Football Operations, which uses the annual matchup as an information technology testbed, and the Consumer Technology Association, which runs the county's largest consumer electronics gadget fest event every January, and make the Pro Bowl a tech-featured event.
The List
So here are some available tech-enabled advances that could greatly elevate the entertainment value of for viewers of the Pro Bowl. Take a look: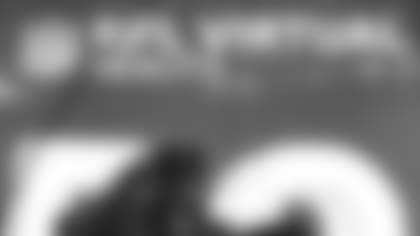 Virtual Reality. Implement it at the Pro Bowl as near everyone who watches the contest does it via TV, but would enjoy the opportunity to have a 50-yard-line "seat" and or more near-real views from a variety of vantage points of the game. "Being there" should be a much more attractive option.
The Next Best Thing. Systems like the EyeVision 360 that CBS is using to take Super Bowl replay viewing next level would be a huge plus as they provide an immersive, 360-degree vision of action on the field as captured by 36 connected 5K cameras around Levi's Stadium's upper deck.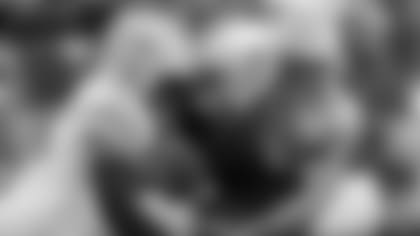 More Next-Gen Stats. These magnetic informational numbers are already available here and there and for replays for viewers on Xbox One. But actual NFL game telecasts are light on them. The data for these stats is already available thanks to NFL tech partner Zebra Technologies which has provided RFID chips for player pads that have enabled player tracking. More is better. Bring it.
Go "Pro Bowl" Cameras. These video cams are already widely used in sports from regular to extreme games to provide previously unavailable footage from their mounts on athletes before and during competitions, or just to capture first-person views outside the lines. There's no need to use clunky cams mounted on player shoulders or atop helmets when cams that fit inside headgear already exist.
Take a look at footage shot from Go Pro type cams by extreme athletes and amateurs and tell me you could look away. That's what the Pro Bowl needs to keep viewers interested and tuned in.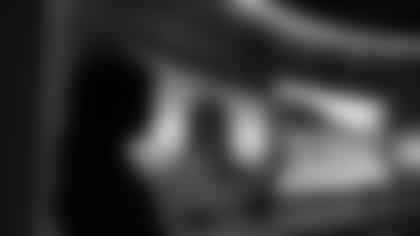 High(er) Resolution Cameras. I know, 4K HD TV, is largely crawling when it comes to getting sports fans to buy new sets because of a serious lack of pro sports programming. The use of this tech, which provides four times higher resolution than 1080p HD, would be a good test for the NFL and its broadcasting partner on a small scale.
Higher resolution video of sports would be a big win for fans at home. CBS has bought in and plans to use dozens of 5K cameras in a loop above and around the field to help cover the landmark event. This is the high res sports programming needed to help drive consumer interest in more advanced TV sets.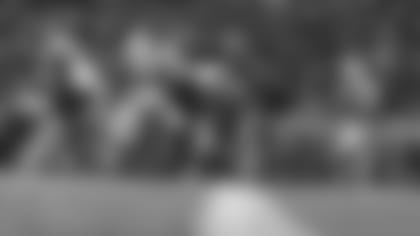 Pylon Cameras and more. Though they might not be the complete answer to helping refs with officiating on ultra-close plays that happen in a matter of seconds and initially viewed by the naked human eye, pylon cams as used in select collegiate and NFL games provide unique angles of game action as if you were inside the camera cones.
ESPN has already made use of them in college football playoffs and its Monday Night Football telecasts. Use them as widely as possible in the Pro Bowl and to provide shots that fans just can't turn away from.
Expanded Online Streaming.  For the most part, viewing the 2016 Pro Bowl online was online was available to those who pay for ESPN as part of their cable TV package, have the Watch ESPN app and went through a log in process called authentication to prove the former. Though there wasn't a price to watch online, this limited the potential web audience for the game.
The trend in recent years has been away from authentication and viewing charges as has been done in the NFL-Yahoo global live stream of an October game from London and CBS plan to stream Super Bowl 50 to the masses – no strings attached – as it has done of late with its March Madness online contest streaming. Last summer, Verizon Wireless killed the $5 monthly charge for the NFL Mobile app it uses to stream local and primetime NFL games to its subscribers.
Broader streaming is better, especially for an event looking to rise above the long-standing audience development challenges associated with all-star exhibition games.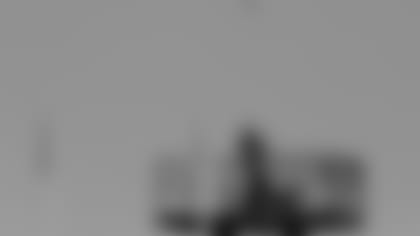 Release the Drones. Who isn't fascinated by drones, especially those with HD cameras that can shoot video for any number of uses? In the NFL, some teams have used them to get new/better angles on practices. Yes, using them to provide live or slightly delayed programming for the Pro Bowl would be a commercial use of the device. There has got to be a way around that. After all, how many folks believed in non-military uses of drones a few years ago?
Fans need the cool camera angles. The "spider cam" which can move on wires above and across the playing field shoots interesting shots, but we see very few of them. Drones can move at the controller's will and should be put to work to enhance the viewer experience for the Pro Bowl.
The Bottom Line
Any or all the items on the hit list would help make the NFL's Pro Bowl more entertaining and likely boost the viewing audience. The big catch is that these tech items require a significant investment. So, will the NFL, its tech and TV partners make a financial commitment to an all-star game?
The league continues to make TV products out of its inventory, whether it's the multi-day NFL draft or the annual scouting combine and is adding TV programming around events such as the Super Bowl. It has even created original programming for its NFL Network channel.
I'd love to see the NFL invest in major tech for the Pro Bowl, because for fans at home, it's not who wins or loses, it's how much they enjoy watching the game.
Bob Wallace is a technology journalist with over 30 years of experience explaining how new services, apps, consumer electronic devices and video sources are reshaping the world of communications as we know it. Wallace has specific expertise in explaining how and why advances in technology redefine the way sports fans interact with their league, teams, players and each other. He's the Founder of Fast Forward Thinking LLC.