You don't have to be at a professional sports event to know that fans in the stands spend more time taking pictures of themselves and each other than they do in concessions lines. So, what if NFL team venues started installing robotic cameras that can take pics of fans when requested?
That's the hope of Boston-based Brizi, which has quickly racked up customers (sports teams/venues) in many levels of sports, including the NBA (Portland Trailblazers and Philadelphia 76ers) and top tennis tournaments worldwide.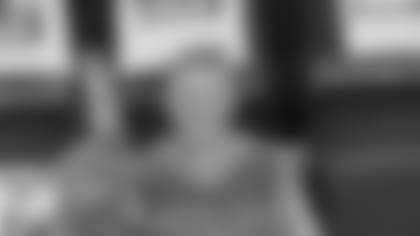 By letting the fan control the robotic cameras, Brizi is looking to next level the current, limited approach of "fan cams," some of which create an image of everyone in the stands that fans can later use to find themselves and share he photos with friends on Facebook and beyond.
Brizi is an upstart that's in growth mode as far as hiring and seeking additional investment is concerned. It seeks a VP of Sports Partnerships and has facilities in Beantown and Toronto. The company estimates 74% of fans take photos at games, which seems low if you've attended a pro football game in recent years.
Brizi claims it captures "memories that are closest the closest thing to the stadium experience itself." Its current customers include the NBA, The U.S. Open and the Australian Open. The company won the recent SXSW Accelerator Pitch in its category and claims to have captivated fans in 95 countries across over 4,200 hours of usage time in which it took nearly 80,000 fan photos.
But the company faces challenges breaking into the NFL, largely because its team stadiums are far larger than that of NBA, golf and tennis venues. Therefore, it would take the fan cams longer to map the stadium, and more cameras might be needed to handle higher demand for photos.
Fan Impact
Crowd shots are fun and shareable, but aren't designed to focus on you and your friends beyond the one view available from fan cams used in certain NFL venues. And you have to wait for a day or two in most cases to have access to the panoramic fan can photos for sharing via Facebook, Twiiter and email.
With Brizi, a fan with his or her smartphone can control the robotic camera in the venue and have a picture taken that the fan(s) quickly receives and can share in near real-time.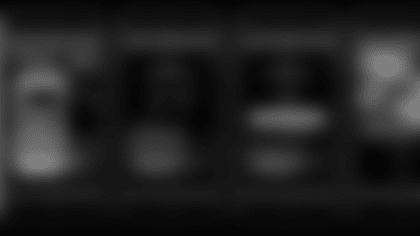 For example, the 360-degree, panoramic shots were originally created by "stitching together" pictures of different areas taken by photographers. This process is a big part of what delayed availability of the shots for fans to find themselves in. Fans received an email from the team and a link to the fan cam.
Brizi claims its fan cams provide venues "a perpetual content engine which operates in real-time to maximize live contesting & event engagement, with creative opportunities for brands to tie-in campaign objectives." The company provides its partners what's called consumer identity insights. "We display automated user data collection and smart insights used for targeted touch-points both live and post-event with the consumer."
The "Fan Cam" Difference
By teaming with sports properties and brands, Brizi claims it delivers a unique thrilling experience of robotic cameras that swivel instantly to any seat in the stadium, controlled by fans from across the stadium through a white-labelled interface, Brizi's proprietary technology puts fans center stage and democratizes the "big screen" experience to thousands of event-goers at a time."
How it Works
The Brizi system consists of robotic DSLR cameras with zoom lens that vary depending on the size of the venue and crowd. When turned on, the cams map every seat in the venue so it can match the seat number with the fan.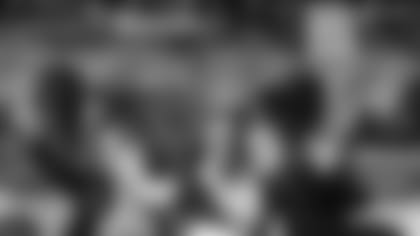 The venue runs a promo on a big board making attendees aware of the fan cam opportunity, instructing them to visit a link that takes them to a web page where they punch in their seat number. If there's nobody already waiting to have the cam take their picture, the first in line gets 30 seconds to have the camera take pictures of them.
If others are waiting for the same opportunity, fans are out into a queue where they are shown other fans' videos while they await the camera. The robotic DSLRs provide HD-quality pictures that are auto captioned by the attached Brizi black box. The fan cam pictures can be easily shared on social media. Those who want photo do-overs have only 15 seconds to get the job done.
"We're giving fans control of the camera," said Evan Pancer, director of sports partnerships for Brizi. The black box attached to the robotic cameras are the "brains of the system and are made by Brizi."
Revenue-wise, the cameras can be sponsored (XYZ advertiser) as can the web landing page as part of the white-label solution, according to Pancer. The venue operator receives the photo data which can be connected to the data of the ticket holders that had photos taken.
Additionally, the team/event/venue can engage fans that took pictures by offering them special ticket offers and - in the future - the opportunity to purchase merchandise such as mugs and T-shirts that bear the fan cam photo of their choice.
The Bottom Line
The world of fandom has evolved beyond simply attending games to, with social media, to focusing on the look-at-me factor for these event attendees. Perhaps nothing is more engaging to the fan that pictures and videos that can be kept and shared online.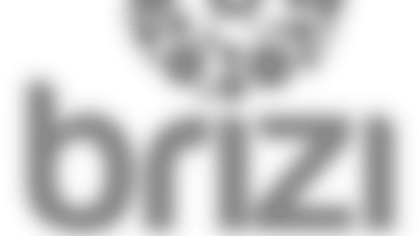 With the Brizi take on fan cams, the opportunity for venue and team owners is to leverage these visuals (including ticket buyer data) to push more ticket opportunities, merchandise and inclusive fan communities to expand the way they demonstrate their fandom.
Working out logistics and expanding revenue opportunities will determine how fan engagement products like this proliferate at top flight sports events.
Bob Wallace is a technology journalist with over 30 years of experience explaining how new services, apps, consumer electronic devices and video sources are reshaping the wide world of sports. Wallace has specific expertise in explaining developments at the intersection of sports and technology. He's the Founder of Fast Forward Thinking LLC.