With technology moving at the speed of light and the NFL grappling with the capabilities it enables, would anyone be surprised if I told you there's a backlog of game-ready tech-fueled advancements still waiting to move forward?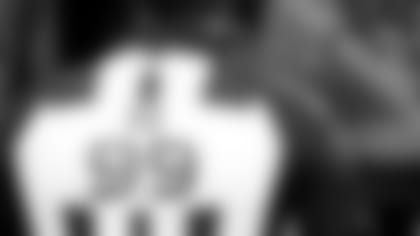 NFL Football Operations is tasked with vetting and introducing tech to help advance America's game, which appears to be far easier than envisioning the challenges met upon its implementation when teams and their coaches look for ways to maximize its use.
The ongoing, multi-year debate on how to most effectively use instant replay has been so all-encompassing that team owners last week tabled for a year, a game-ready tech-enabled innovation. It would have allowed coaches to use video clips on their Microsoft Tablets to help for their own strategizing and to coach up players and others.
These recent actions raise two core questions for the NFL. How can the league unclog the pipeline of tech-fueled advancements we thought were headed quickly to the game when one issue sucks up all the time and energy of the NFL and its team owners? And are advances such as sideline video (and perimeter cameras) a threat to the game's tradition, or just stuck in the tech pipe until further notice?
Wait 'til' Next Year
The biggest case in point is sideline video (clips) on Microsoft Surface tablets. This advance, which has been put through its paces offline, in the Pro Bowl, in pre-season and then regular season games by NFL Football Operations was believed to be a slam dunk for passage and use this fall by folks throughout the league. It was called "game ready" last week by a senior NFL spokesman.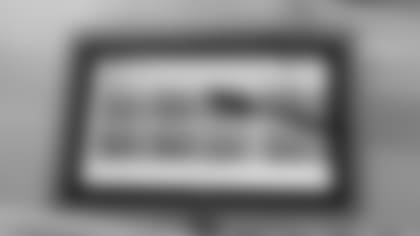 It went from nearly a sure-fire bet to a "see you next year" item after many team owners voted to table it until they could study its "competitive impact."  Coaches could have upgraded from watching color still images on sideline tablets to watching video clips of plays on the portable devices.
Though the coaches didn't vote the change down, one which the league office termed "game ready," it raises a crucible question as to whether teams are ready for the forward progress of technological change that its Football Operations unit has toiled through evaluation, repeated testing and more, to deliver.
The Holding Pattern
What other tech advances are in a holding pattern awaiting the signal from the tower to land?
A proposal by the New England Patriots to place fixed cameras along the perimeter of all playing fields and covering the end zone seems to be missing in action, having been tabled well over a year ago so it could be researched.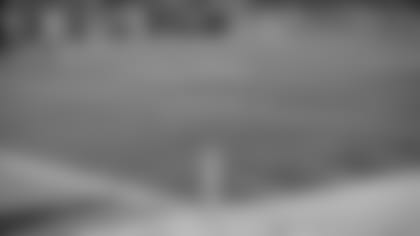 The use of pylon cams for extra angles dates back until at least Super Bowl 39 in February, 2005, when some were installed by the TV crew at the home of the host Jacksonville Jaguars. They were so interested in providing extra angles that they buried four tiny cameras turf cameras as well.
Fast forward to 2015, when the proposal was initially shot down, but then tabled for further review.
The Patriots' plan was to have all lines of the end zone and the sidelines covered by camera views so that few, if any, plays would be impossible to rule on as at least one camera would provide a decisive view of a play's often-challenged conclusion. 
Ironically, the perimeter cam proposal was envisioned and proposed as a means to enhance instant replay by providing replay officials with the view(s) they often lacked when reviewing plays for any reason - coach challenges or otherwise.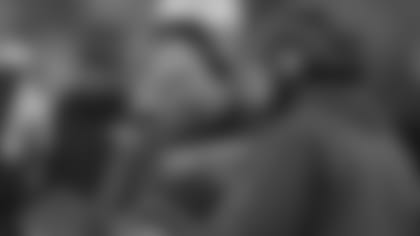 But what may have hamstrung the proposal was another Patriots' proposal that asked for instant replay to be available to review all plays, not just a set list of play types. The league has heavily resisted proposals of this ilk that would greatly expand the list of reviewable plays.
In fact, the league has dug in and held its ground on what plays and situation can be reviewed as was evidence by last week's clarification of reviewable items. Reviewing the subjective calls is still not permitted.
Streamlining the Process
Anticipating greater usage of the instant replay system for any number of reasons, NFL Football Operations has already taken steps to shorten and streamline the review process, by using tech to help refs get going on this task more quickly.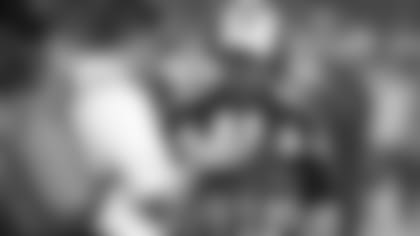 A staffer, who shadows the replay official with a tech backpack, would hand a Surface with the video views needed to make a decision on a review to the official. That would be in place of him or her heading from wherever to the replay booth, going under the hood, watching camera views and running back out to announce the decision.
This process enhancement would seem to be just what the doctor ordered with the league deciding that reviews would be capped at 60 seconds apiece. That seems short when you consider that a change announced at the meeting last week will allow on-field refs and rules gurus at the league office In New York to interact in real-time to administer plays if need be.
The Balancing Act
The credo/mission phrase of NFL Football Operations seems to be "balancing technology with tradition."
I love this line. But doing this has to be the single toughest balancing act I've come across in everyday life that brings to my mind an image of a man on a unicycle, juggling balls and while keeping an item on his nose from falling to the ground.
Which brings us back to coaches pushing off implementation of video on sideline tablets until the "competitive impact" of the tech powered advancement can be assessed, whenever that will be. And how do you assess it without using it in live game situations? (There's a Catch-22).
It seems bringing meeting-room video assessment capabilities, albeit it in a limited form, to the sidelines, have temporarily upset the balance between tech and the game.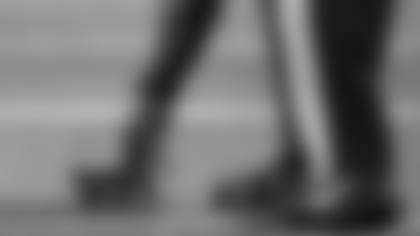 Do coaches/teams want to slow the implementation of game tech in general? Or are they simply more focused on huge picture items like the use/limits of instant replay, which in game situations seems to confound many coaches who aren't clear on its use/challenge flags and most of all what can and can't be replayed?
The confusion during games alone over instant replay (its use and the processes) demonstrates that tech can enable great things, but its implementation and use can lead to even greater challenges – which ironically require more tech and process changes.
The Bottom Line
The NFL has come a long way, some 30 years from John Madden's use of a "telestrator" to diagram plays on a TV-like screen, to having the same ability on a Microsoft tablet and pen. Its Football Operations crew has vetted numerous technology advancements, but some are waiting as teams and coaches focus on understanding and maximizing the capabilities they enable.
With much if not most of the league is first-focused on use of instant replay, most everything else in the game tech pipeline will remain game-ready, works-in-progress, until further review.
Bob Wallace is a technology journalist with over 30 years of experience explaining how new services, apps, consumer electronic devices and video sources are reshaping the world of communications as we know it. Wallace has specific expertise in explaining how and why advances in technology redefine the way sports fans interact with their league, teams, players and each other. He's the Founder of Fast Forward Thinking LLC.