What's more important to teams when it comes to collecting data on players: 40-yard sprint times, vertical leap numbers and position drill results, or this set: power, endurance, metabolism and injury protection?
If you chose the latter group, you have a wait on your hands as genetic testing by the NFL is not allowed, though it is gaining acceptance outside pro sports. This week's combine would be a natural fit for expanding beyond the annual process of having the same people (scout and coaches) measure the same core attributes in the same ways.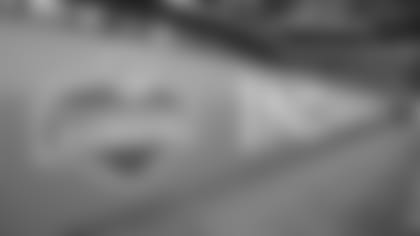 Science is largely absent again from this week's NFL Combine in Indianapolis. But teams may want the NFL and the NFLPA to find a way to reach some type of agreement on genetic testing of prospective and current players, in part because of its potential value.
Rampant player injuries, with some sustained even before the regular season begins, could possibly be avoided. But clearly, continuing concern that genetic testing data could also be used to the detriment of players is largely responsible for the absence of the testing by the NFL, at least for now.
Interest Builds
Nonetheless, genetic testing is gaining popularity in sports and beyond. Some Olympic coaches and athletes are already using it to optimize training in advance of the international sports competitions in Rio this summer. Other elite athletes, including pro-level players, are using the testing themselves.
One genetics analysis leader - 23andMe - has already received FDA approval for a direct-to-consumer test - called the Personal Genome Service - that uses saliva and costs $199. Mail it back in and you get over 60, data-loaded, personalized genetic reports. "Spit kits" are gaining traction with consumers.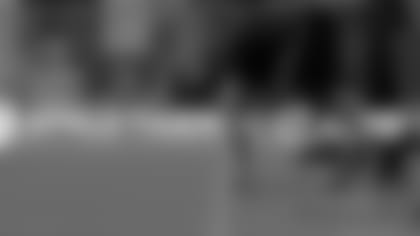 The system used by pioneering elite athletes is made by a company called Athletigen. It analyzes an athlete's DNA to assess genetic markers relating to athletic traits such as power, endurance, metabolism, injury protection, as well as nutrition and sports psychology. The Athletigen report is then used by athlete and coach to optimize training, according to the company which recently landed $1.55 million in funding.
Not So Fast
But before you get worked up, know that currently the current Collective Bargaining Agreement (CBA) between the league and the NFLPA does not permit genetic testing, according to Brian McCarthy, vice-president of communications for the NFL. The two sides ratified a 10-year extension of the CBA that runs through 2021. Short of that, both sides would need to find big value in the testing to the point of joining to forge a special agreement.
Genetic testing coming to amateur athletes before pro athletes is not a big surprise as the stakes (financial) are far higher at the professional level of the four main pro sports and because the possibility exists that the genetic test analysis could identify weaknesses in a professional athlete that could make him or her less valuable or earning worthy (whether as a rookie or as a veteran).
In many sci-fi movies over the years, consumers have for example worried about whether health insurance companies would insure or later drop them if they had access to genetics information such as genetic markers that claim customers are pre-disposed to certain illnesses, diseases and more. These concerns exist in pro sports.
Talking Testing
Athletigen has had discussions with representatives of the four top professional sports in the U.S. but is not working with any, according to an Atheltigen spokesman. This group includes folks at several NFL clubs who expressed interest but did not move farther.
"While we have had preliminary discussions with some NFL teams, we are yet to actually work with them," the spokesman said. "This is an eventual goal for us. It appears there is an appetite for athlete genetics, specifically around keeping athletes healthy and performing at the highest levels."
NFL Players "Connection"
The NFL is not disinterested in genetic testing, especially with coaches and scouts looking to learn more about prospects and players than you can from a 40-yard dash, vertical leap, weight-lifting reps and other routine drills.
Football teams have long sought for ways to learn more about prospects and players beyond the basics in order to make more informed decisions on personnel that could help make or break their payroll and/or team. How tough has that been? Teams still struggle to identify what makes players tick.
Consider this: For decades, the Wonderlic has all but been the only combine test that gets "beneath the skin" of combine participants. And even still, experts correctly note that values such as leadership, desire and other intangibles can't be measured as they point to four-time Super Bowl Champion Tom Brady who was taken with the 199th pick (round six) in the 2000 NFL draft after a less than overwhelming combine performance.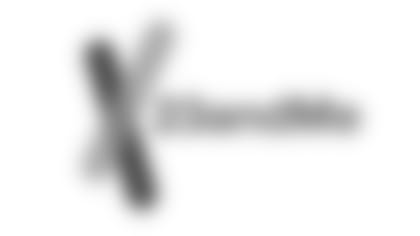 Back in 2009, personal genetics firm 23andMe, Inc.  teamed with Duke University, Stanford University and the Buck Institute to perform a genetic analysis project that included over 100 current NFL players, as well as scientific controls, to investigate how genes impact athletic performance. 23andMe called the effort the "largest genetic examination ever conducted on professional American athletes," at the time. Early investors in the nine-year-old firm include Genentech, Inc., Google Inc. and New Enterprise Associates. 23andMe announced last October that it had raised $115 million in its latest round of funding.
However, the company has not worked with the NFL or its teams since the project in 2009, according to a company spokesman.
Testing Says:
In the NFL player test, 23and Me teamed with researchers at the Duke University Institute for Genome Sciences & Policy, the Stanford University School of Medicine and the Buck Institute to do the study as part of an editorial project for ESPN The Magazine. In the Genome Wide Association Study (GWAS) NFL "pros" were compared to "Joes," with 23andMe initially looking for variants associated with athletic prowess using the players' raw genetic data obtained from genetic testing. The study reportedly did not find the tested players to be genetic outliers, suggesting that genetics may not be a good predictor of athletic success.
However, the researchers investigated a specific list of genes in the players associated with athletic ability and longevity, including grip power, oxygen-carrying capacity and injury risk, according to 23and Me. For example, mutations in the gene COL1A1 (which is responsible for the manufacture of collagen, the protein that keeps ligaments strong) have been associated with a reduced risk of ACL tears in limited previous research. Knowledge about an individual's COL1A1 type, the company contends, could in the future allow athletes to better understand their risk of knee injury.
Genetic Testing Users
There are a growing number of elite athletes who have bought into genetic testing and analysis. Athletigen is working with Altis, a track & field training center on Phoenix, Az., to help five athletes prepare for the Rio games - both the Olympics and Paralympics.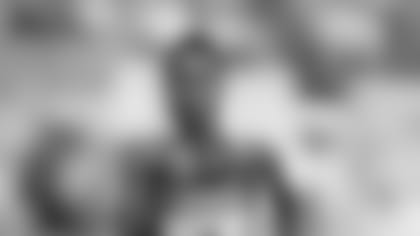 The group includes sprinters Muna Lee (USA), Jeremy Dodson (Samoa) and Akeem Haynes (Canada) along with pole vaulter Tori Pena (Ireland) and Paralympic sprinter and long jumper Lacey Henderson (USA). Athletigen plans to provide the five with what it describes as "a training platform which takes each athlete's unique genetics, habits, behaviors, abilities and needs into account."  It's also generating customized training and performance recommendations for each athlete's team of performance experts.
"My goal is to train smart and Athletigen provides me with the knowledge to optimize my training," says two-time pole vault World Championship competitor and 2012 Olympian, Tori Pena, in prepared comments. "I feel even more prepared going into the Olympics with Athletigen on my side."
The Athletigen spokesman says the five are "more than customers, but are partners with us for research purposes. We are still very early in the stages of understanding how genetics influences athlete performance, so working closely with these individuals allows us to learn more as we go."
He would not name the professional athletes who are using the company's genetic analysis.
The Bottom Line
The genetic testing and analysis space is promising, in that it promises benefits on one hand - and challenging issues that strongly concern others. If it were just the former, the league wouldn't be banned from doing it in the 2011 CBA.
Those for and those against genetic testing might be able to find common ground where the data would be used strictly for mutually agreed on purposes. Though its value is not fully defined and the data it generates fully explored, genetic testing analysis is already available to the consumer masses and amateur athletes. If pro athletes are allowed to participate on their own, how far off can it be before the door opens to their teams' genetic testing and analysis?
Stay tuned. And enjoy the combine.
Bob Wallace is a technology journalist with over 30 years of experience explaining how new services, apps, consumer electronic devices and video sources are reshaping the world of communications as we know it. Wallace has specific expertise in explaining how and why advances in technology redefine the way sports fans interact with their league, teams, players and each other. He's the Founder of Fast Forward Thinking LLC.