In creating the 2015 version of its year-old NFL Now app, the builders are faced with an embarrassment of apps and video content riches from which to draw to offer fans greater functionality and access to both live and on-demand programming.
This is coming off an inaugural year in which the breakthrough app, available for free enabled users to personalize the content they received by team and player. The NFL Now Plus pay option ($1.99 a month) let users access original series from the league's video vault.
The creators of NFL Now hit a triple in their first at bat with Version 1 last year by allowing fans to customize their content. This is a huge advance to the promised land of personalized video that all programming owners (and marketers) are trying hard to reach in order to engage on an individual basis.
So what will V.2 look like? Here's my over-ambitious wish list. Knowing much of what the league has for assets, it's really tough to avoid asking for it all in one super app. Restrain yourselves.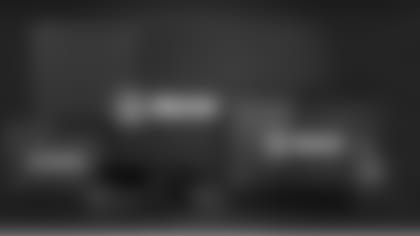 Build on V1 - "All" would include the powerful capabilities from NFL Now 1.0, which featured live league news, scores, interviews (Around the NFL) and access to episodes of the league's original series. And have it available across all relevant platforms out of the gate as was largely the case last summer.
Conspicuously absent however was live game coverage be they pre-, regular- or post-season tilts. Live games were carried by the league's long-time broadcast network partners, its owned NFL Network channel and primetime matches offered through its exclusive wireless partnership with Verizon Wireless' NFL Mobile App.
That was then. This could be version 2.0 now.
NFL.com's Preseason Live - This one-time standalone app as the name implies, enables users to see all preseason games live. This added capability would enable fans to watch all or parts of these games from wherever they are in the summer, which isn't always at home.
NOTE: It appears that Preseason Live has been merged into the U.S. version of NFL Game Pass for 2015 which will also feature NFL Game Rewind. For now, it seems NFL Game Rewind is also available as a standalone.
Merging Preseason Live into NFL Game Pass make solid sense as preseason games don't count toward aren't as much of a draw as regular season games, because they don't often feature starters or count in the standings. That means they take a back seat to other summertime events in many cases. Adding this capability to mobile devices would be an especially big hit.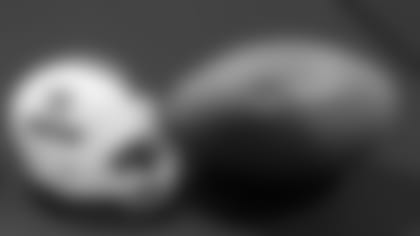 NFL Game Rewind - Another standalone app in 2014, this one enables subscribers to watch most all NFL regular season games online not long after they have concluded and features many frills (such as numerous extra camera angles, the ability to watch the full game or condensed versions) and DVR controls.
Also of great importance is that you can watch more than games broadcast in your local TV market and nationally telecast primetime matchups. In fact, you can watch four games at once. Sweet.
This is a solid service that would add considerable value to NFL Now 2.0.  Fans would be drawn to the app after game times and on days and nights of the week after Sundays, Monday and even Thursdays. That would also suit the league and its sponsors well.
This way, fans without DVRs and/or the premium NFL Network, could see part or all of games they missed for any reason. The NFL is must-see TV as is supported by Sunday Night Football's ranking by Nielsen as the top TV show watched in America during the season. But what if your schedule doesn't overlap 100%?
NFL Audio Pass - Here's yet another standalone app whose functionality, if integrated into NFL Now, should keep fans away from their TVs tuned into games by providing live audio casts of every game each season. Listening to live game audio is great as long as you like the crew calling the game.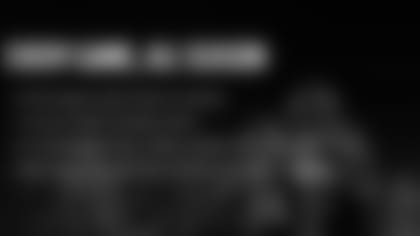 NFL Originals - The pay version of NFL Now gives users access to new original series –Undrafted and Finding Giants - as well as long-time staples such as America's Game, Hard Knocks and A Football Life. Making this magnetic content available to those with the free version would easily boost use. Watching these shows live and/or on demand using the app would be a great add.
Original Programming -Vast amounts of new programming shot per week per team provided the fuel to launch and power NFL Now version 1 forward. Starting week one, the NFL committed to 4,800 minutes of video – a whopping 80 hours from each team - per week during the year. Integrating NFL Preseason Live and NFL Game Rewind would augment original content and could lessen the amount of new content produced per week during the full season.
Teams already contribute some of their content and more is provided by NFL Films and other programming generators.
Features & Functionality.
The ability to customize the content you receive by team was a perfect breakthrough. By broadening the customization focus, expanded functionality would be possible and likely a big hit. Here are some ideas:
My Division feature -This from last year's review: Offer users the ability to access content customized to their favorite team's division. It's great to know all about your team, but knowing about your in-division rivals can be of greater importance, especially as the playoffs approach. Call it My Division.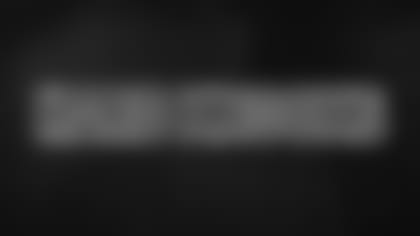 Support Binging! -The NFL should take a page from Netflix original series availability game plan and release all episodes of its original series (where possible) at once to fuel binge viewing. The episodic programming coming from NFL Network is solid and binge worthy. Make it so!
Live streaming of content beyond news could play an important role in NFL Now V2, if for example, you could watch the online game that the league teamed with Yahoo to stream worldwide for free this fall from London. Again, the league dubbed this 'first' "a test" when the deal was announced. Let's test!
The league, often with its NFL Network channel streams other live content such as the annual combine and The Super Bowl (which was available from the CBS Sports website and from NFL.com).
Enabling NFL Now users to view live streamed game and other events would whet the appetite of fans and keep them using the app in stretches that can be somewhat quiet for the league.
It's sooo easy to get carried away in a programming wish list to the point where you can forget the business side of the house. By integrating previously standalone NFL apps into one, the league may have to rework how it charges for NFL Now with Version 2.0 as the separate apps each carry their own prices/subscription fees. A more-for-less approach doesn't work in the app evolution world.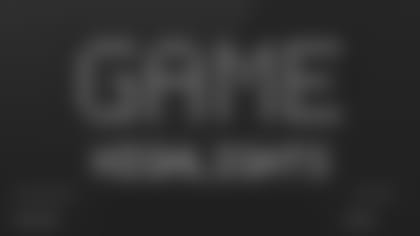 It would make sense for access to originals and NFL Game Rewind (which looks to have far more functionality of its own added this year) to be available through the pay option for NFL Now as was the case for originals last year with the NFL Now Plus tier.
This wish list is already long and could be longer if you add social media integration, features for kids and teens (NFL YouTube channel & Whistle Sports channel), and Fantasy Football (Yahoo?)
That's why I'm glad to be writing about the next rev instead of building it.
NFL Now will continue to evolve drawing from new opportunities presented for example if AT&T does complete its bid to buy DirecTV, which sells the coveted NFL Sunday Ticket, game distribution partners rework their contracts to drive streaming and "new" companies joibn the fray in paying to deliver NFL games online.
With all that said, phew, my advice is this: Keep calm and app on!
Bob Wallace is a technology journalist with over 30 years of experience explaining how new services, apps, consumer electronic devices and video sources are reshaping the world of communications as we know it. Wallace has specific expertise in explaining how and why advances in technology, media and entertainment redefine the way football fans interact with the league, teams, players and each other. He's the Founder of Fast Forward Thinking LLC.