The National Football League and its tech partners are putting the finishing touch on new features and functionalities that they hope will quickly become fan favorites. As always, the league is looking to balance tradition with technology, which has been increasing difficult as the game itself evolves.
Among the new additions for the regular season are 360-degree replays on big boards in more venues, use of tablets for instant replays and by medical personnel, concession ordering from seats, and referees trained using virtual reality gear. Don't forget "fan cams," which let you find yourself in the crowd after the game.
These tech-enabled advancements aren't just for the benefit of fans in the stands, but also for viewers at home or on-the-go who want more from the game in less time and with fewer breaks in the on-field action. If all works as the NFL plans, fan engagement will rise as will last year's concerning TV ratings.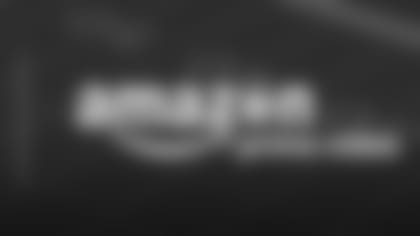 The league recently reported its largest overall viewing audience for last season. Growing it is a continuing challenge for the NFL. This season, Thursday Night Football games previously streamed free online by Twitter will this year require a paid subscription to Amazon Prime for those joining its tens of millions of customers worldwide. How will fans react?
Here's what you can expect to see and hopefully benefit from starting this season:
VR Trained Refs.
In a concerted effort to get referees who only work part of the year more mental reps on ever changing rules of the game, VR systems are now being employed. Though the NFL last week announced plans to hire full-time refs (it's the only major U.S. sports league without them), VR should help the part-timers in the interim and likely be used by newbies as well to give refs simulated game action experiences for judging and the application of new rules.
More Roles for Surface Tablets.
The use of Microsoft Surface tablets by the NFL has continued to expand this season with the devices first used by instant replay refs to determine the outcome of reviews. The hard-wired units were used in the recent Hall of Fame game and will debut in the regular season. The reason is to shorten the time taken for deciding replays. The under-the-hood systems will remain available this year as a safety net of sorts, if needed.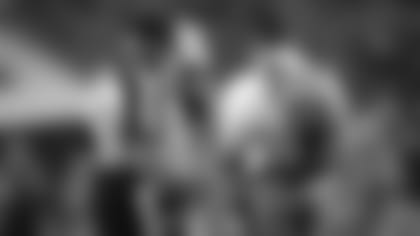 But wait, there's more! As explained in a Microsoft blog last week, medical personnel on the sidelines will be equipped with Surface tablets, presumably to better perform their functions, likely quicker than could be done before.
The tablets will be used by medical staff "while making real-time decisions about player safety and health on the sidelines."
"Medical staffs will have access to the NFL's Game Management System, an app that displays key moments in every game and allows for data collection and sharing across games," claimed Microsoft General Manager Robert Matthews.
The only function it seems the Microsoft tablets are not yet used for is helping coaches "coach" by letting them review video clips (not separate still images) of past plays. And it's through no fault of Microsoft or the tablet. Many coaches railed against this use, keeping it from becoming a reality. The league has said they'll be no sideline video for 2017.
360-Degree Replays.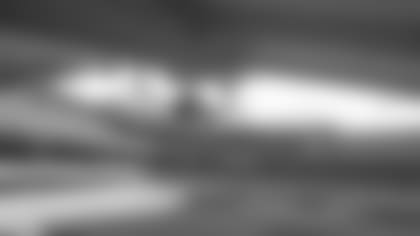 Stated simply, a 360-degree replay is the football version of many combat scenes in The Matrix movies. Shot from a ring of super high-definition camera high over the playing field, these replays cover a play from literally all angles. They have been used somewhat in the last two Super Bowls and are captivating. Tech owner Intel said in April that many more stadiums would have the systems up and running for the regular season kickoff.
Look for this valuable fan engagement tool to be used in other NFL properties beyond stadiums as the season kickoff draws near. Seeing is believing if you haven't already viewed these innovative replays.
Concession Ordering Made Easier.
Check your team's Gameday app to see if you are at one of the arena's that enables you to order food from seats for pickup in person. This "app"ability was first introduced by the San Francisco 49ers at Levi's Stadium and by the New England Patriots' at Gillette Stadium, and is being added to more.
The ordering process continues to be targeted given the reality that fans pay to watch the game, not stand in line at the concession booths on concourses. Halftime never seems to be long enough to hike to the concourse, order, food and return with it to your seats.
However, if your team's concession lines aren't super long or long at all, this may not be the biggest deal. In fact, some like the New England Patriots are finding that this feature is only lightly used.
New League Website Look.
ICYMI, the league's digital media group gave NFL.com a complete overhaul. It's heavily loaded with news, video, links to team sites, fantasy football content as you screen down the homepage. It's impressive and worth more than a scan.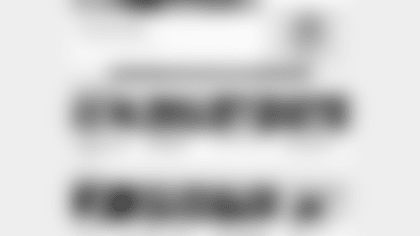 Fan Cam Frenzy.
Fan cams are not you, but how they work has changed for the better, which will benefit fans. Panoramic photos have proven valuable as a post-game extra for the "I was there fan," and have been enhanced with tech. Capturing all the fans in the stands has required photographers to take photos that are linked to form a wrap-around visual record of attendance.
This had been a primarily manual process, but the New England Patriots are using 360-degree replay tech to automate the process for its Putnam Investments fan cam. Look for other venues to follow suit. If you aren't familiar with fan cams that produce images that let you find yourself in the crowd, check them out. Seeing is enjoying.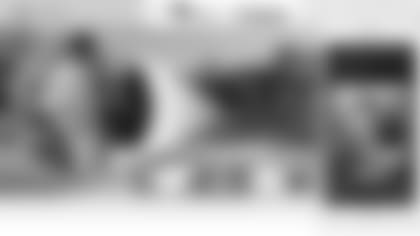 The Bottom Line
There are plenty of shiny new things for NFL fans this season, more than could be identified and explained in one feature-length story.  Viewers in the stands and at home with friends should be able to spot many of the new/expanded tech-driven additions to this year's game.
For many, the proof is in their operation and use. Nothing's smooth as silk when you're balancing tradition and technology, but that's an act worth watching. Enjoy the show.
Bob Wallace is a technology journalist with over 30 years of experience explaining how new services, apps, consumer electronic devices and video sources are reshaping the wide world of sports. Wallace has specific expertise in explaining developments at the intersection of sports and technology. He's the Founder of Fast Forward Thinking LLC.