With NFL roster-cutting having begun this week, many veterans, rookies and free agents across the league are without an employer and their playing future is uncertain. But there's new hope thanks to a promising upstart that can connect them with off-the-field employment opportunities.
Starters  is a platform  that provides football players (NFL)  access to an innovative community of sports tech and business connections - that can use their network of contacts, brand and often first-hand knowledge of technology use - sometimes in return for a stake or job in the small startups.
The relatively short average NFL career creates challenges. The stark reality for unemployed football players is that they are often only celebrities in their hometown and college. They may not be business-savvy. They need consistent income wherever they currently live. Local endorsements aren't a revenue stream. Some join the Canadian Football League to keep playing but can face financial hardship. 
Been There, Done That
Former NFL Placekicker John Potter knows the territory like the back of his hand. The former Bills 7th round draft pick (2012) out of Western Michigan University was hamstrung by injuries and failed to make other teams' rosters despite participation at their training camps.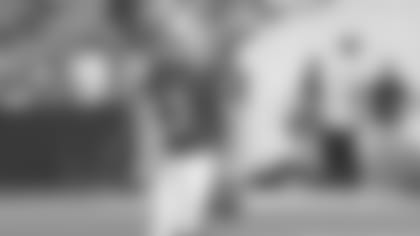 Fortunately, Potter taught himself how to build web sites and online communities far before his playing days ended. That began a sports tech business for him called Sportd. It's a website to help parents and athletes find the right sports camps, training, and private coaching. "The mission is to help parents sift through the 1000's of camps available to them, to find the right one for their athlete - much like a Yelp for Youth Sports," Potter said. Then it was on to advancing Starters.
Starters is an online community for sports startups and technology - they have their own community platform at Starters.co and utilize Slack to give their members a simple way to chat with each other.
What Members Get
Athletes get more than access to other Starters' members. First, the company works with each member to understand their situation and customize items that meet specific needs. The community operator also provides introductions to other members.
Expanding beyond virtual links, Starters creates and promotes Meetups that feature a panel discussion on an important sports tech issue (see e-Gaming below)  with innovators in that space, such as small startups, investors and entrepreneurs.
So far, Starters has had meetups in Toronto, Kansas City, and New York and plans to launch more local ones soon in L.A, Dallas, Boston and more, according to Potter. "It's awesome to be able to meet in person with all of the amazing people you get to know over Slack."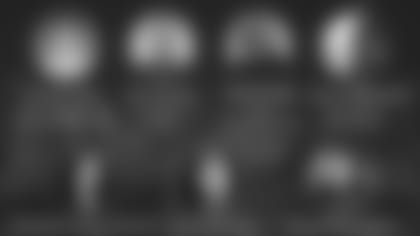 Members can also attend what Potter calls Ask Me Anything events where industry leaders join us, and the community is able to ask questions and learn from their experience. Past guests have included Krossover and CourtsideVC, R/GA & Dodgers Accelerator, Volt Athletics, NFL Network and NFL Players Inc.
The NFLPA Joins
Starters could be a lifeline for all the financially-strapped, not- household-name current and former players that find their playing careers set back or ended. They lack Kobe Bryant's star power and the $100 million to invest in anything. They need to get on with their lives, but like the Lakers' legend want to stay in the sports industry.
The NFLPA first joined the Starters community as a way to bolster its outreach in the sports tech community for potential partnerships. Recently, former NFL players have joined the network to pursue their own tech initiatives and have access to an invite-only sport/tech community and potential employment resource.
Any NFLPA members or former athletes interested in joining can send Potter an email atjohn@starters.co. The company will personally work with each player to learn about their interests, experience and objectives and then match them with relevant startups and mentors in the sports tech space.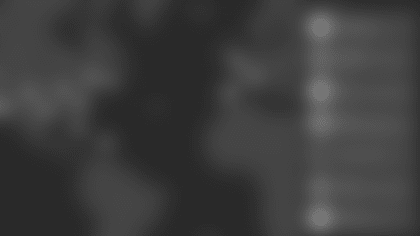 The Value Proposition
There's no one-size fits-all opportunity or arrangement for pro players with Starter. The company makes introductions between player members and others, and vice-versa.
"The goal here is to connect current and former players with a diverse community of those running startups, founders, investors, sport and tech industry thought leaders and anyone else that realizes the value of NFL players' network of contacts, their experience with tech and other valuable assets that both need to help advance," explained Potter.
Neither has deep pockets to address their advancement needs, so players' scenarios can include landing a job with a sports tech firm, a small stake in the startup, a consulting position or an "externship" whereby the athlete works with a small company while playing in the league. The chance to work with a sports tech startup on some level beats local small business endorsements (which are one-time and often barters). Experience with small startups can lead to other opportunities as the player's business network expands.
It can also expose career football players to entrepreneurship, an area that should be a bigger focus for the league's educational multi-day seminars for current and former players.
Players as Tech Users
While there are a growing number of exceptions, sports tech startups are typically founded and launched in a vacuum of sorts, with little or no input from pro players who have already or could be a target audience for the products. By working with Starter members, that knowledgebase could be tapped relatively inexpensively.
As Potter notes, players nowadays are consumer electronics device-savvy (beyond tablet computers), use plenty of apps, have experience with wearables, are big gamers and understand aspects of sports training and medicine. 
And beyond experience with sports tech as a user, think of the value of connections players' have built since they started playing football. They can include current and former players, coaches, trainers, equipment managers, operations personnel from the high school level on up. And don't forget front office execs and members of the broadcast media in often multiple NFL markets.
Earlier this year, the NFLPA, Twitter and AdWeek held a panel discussion including the McCourty twins (Devin and Jason) in which solicited thoughts on players using social media such as Twitter for brands.
Player Challenges
Interested parties can join Starters well before their time in the NFL comes to a close, Potter said. In fact, he strongly recommends players do. Everyone needs a B plan and shouldn't wait until one door closes to try and open another.
And one of the biggest challenges is that training camps - where stay-or-go decisions are made every August, is a tough time to start thinking backup plan. That's especially true as contenders commit all their time and energy to making the team.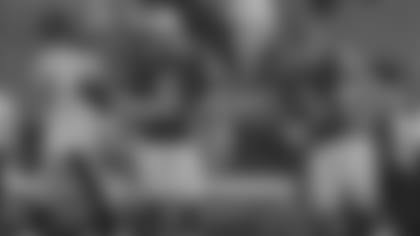 "Camps and the preseason don't really offer a livable wage," Potter explained. "Players that don't make it year one need another job if they continue to pursue a career in the pros. It's a tough and scary position for the player and any immediate family to be in."
The Bottom Line
Starters addresses two growing challenges facing NFL wannabes as well as current and former players. The first is when can they find time in their drive to make a team to work on building a plan for a career after their playing days are over? The more intimidating is how do I get started and make headway?
The growing online sports tech community focuses on match making as well as easy and fast communications with industry experts and execs at sports tech companies. Throw in local educational events where players can meet Starters members in person. That takes care of both challenges.
Fortunately for both parties - they need each other. Though it's made possible by a collection of technologies it's the network of members, which the former Buffalo Bills draft pick says can take the most time to assemble that takes the most effort.
Advice to players on rosters: be nice to kickers. You never know what they're working on!
Bob Wallace is a technology journalist with over 30 years of experience explaining how new services, apps, consumer electronic devices and video sources are reshaping the world of communications as we know it. Wallace has specific expertise in explaining how and why advances in technology redefine the way sports teams interact with their partners, players and fans. He's the Founder of Fast Forward Thinking LLC.