Wireless network + coveted programming = robust mobile video services.
That's the basic equation AT&T is banking its entertainment business on, having just outlined three new OTT services for launch in the fourth quarter. And pro sports fan can bet that one will feature content from the NFL Sunday Ticket out-of-market, live game package.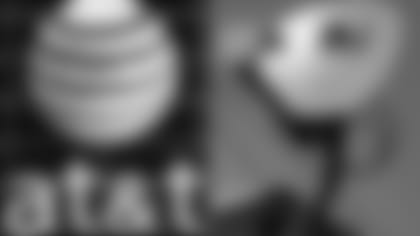 AT&T won't say what programming it will use in its upcoming video offerings, two of which can be used with wireless or wired web connections. But to place in the fast-moving mobile video race, the company needs a highly coveted game-breaker, the likes of which it landed when it completed its $48.5 billion acquisition of DirecTV last year.
Joining the NFL Fray
The early signals were fairly clear. In a filing to buy DirecTV, AT&T stated it reserved the right to kill the then-proposed mega-deal of the satellite TV operator failed to extend its exclusive carriage deal with the NFL for the Sunday Ticket.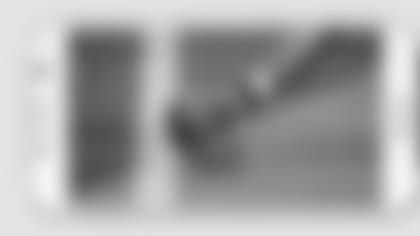 And while AT&T was acquiring DirecTV, it was watching wireless rival Verizon Wireless market the life out of its exclusive deal with the NFL under which fans can download the NFL Mobile app and stream live local games on Sundays and all primetime games over its vast network for free.
Further, while AT&T started its post-acquisition launch plan with wireless and satellite TV bundles, Verizon was adding NFL content to its fledgling Go90 mobile video service, which is targeted at young demographics.
Getting in the Game
AT&T would only say that the three new "access options" would allow consumers to access and "view streaming DirecTV video services over a wired or wireless Internet connection from any provider and from virtually any device – smartphone, tablet, smart TV, streaming media hardware or PC."
Buying DirecTV got AT&T in the sports game with the NFL programming package. But before the DirecTV buy was approved, AT&T had teamed with a company called The Chernin Group and together invested $500 million in a joint venture called Otter Media to create content for services that would compete directly with traditional pay "cable" TV.
The Chernin Group most recently took a stake in Barstool Sports.
It's also important to note that the deal brought the company the satellite TV provider's stakes in MLB Network, NHL Network and the Tennis Channel. DirecTV offers game packages for the NBA, MLB and NHL in the pro sports market, but only Sunday Ticket is an exclusive arrangement.
When AT&T announced plans to buy DirecTV in mid-May, 2014, its presentation included a slide focused on synergies that contained these claims: 
Combination Creates a Unique Business Model
Unique competitor with distribution scale and innovative bundling opportunities
Nationwide video reach
Nationwide wireless – 300 million 4G LTE POPs*
Broadband expansion to 70 million customer locations
Unparalleled video content opportunities across mobile, video and broadband.
It was clear then that the focus for AT&T was shifted from connectivity services to entertainment services. When the company outlined the three services due sometime later this year, it was John Stankey, CEO of AT&T's Entertainment Group (and former AT&T Chief Strategy Officer), who was featured in a quick-hitter video on the high-level strategy behind the news.
The trio of planned but not detailed mobile video services are targeted at consumers who live in apartments and are transient and who want to watch their programming wherever they go, Stankey explained. "This has been an area we have historically not done a great job of addressing."
Sound familiar? It should. This is the same justification DirecTV used for testing and later expanding its online-only NFL Sunday Ticket package in the last two years. The target audience for the highly desired no-dish offering was consumers living in apartments and in university housing that for the most part couldn't get the satellite TV signal because of line-of-sight obstruction or blockage by landlords. A mobile video service featuring Sunday Ticket would greatly extend the product's reach and enhance its appeal.
If you are still not yet sold on AT&T's intention/need to get competitive in the high-stakes mobile video entertainment  business, be advised that a report surfaced last Friday claiming AT&T and other network operators are actually cutting back on network spending (reportedly on cell towers) in advance of the upcoming 5G spectrum auctions. This is not a surprise when you consider the need for the great capacity and throughput supported by 5th generation wireless to take the wireless video users viewing experience next level.
That's the Ticket
AT&T needs to grow the NFL Sunday Ticket product to compete in the mobile video space. DirecTV advanced the property from a satellite-only option slowly.
The expansion of the NFL Sunday Ticket can be expected as before AT&T bought DirecTV, Sunday Ticket could all but only be acquired with the company's satellite TV service. Late last summer, AT&T announced what it called a broad expansion of the online-only option to what it said were "millions of customers" who had not been eligible in the previous year's super-restrictive market test. These no-dish Sunday Ticket consumers can stream the games to mobile devices. For those with a DirecTV dish, there's a free mobile app for Sunday Ticket, but you need to buy a satellite TV package to get it.
In recent years, DirecTV experimented with offering the coveted package as an online-only service without its satellite TV packages or the dish, culminating in a limited rollout that covered 10 universities and select customers in three cities. The limited nature of the availability frustrated many fans that were not eligible to receive the no-dish version during this time. 
Last August, AT&T announced that the no-dish version was available to millions in the U.S., but did not detail its availability further. It charged students $100 for the package. Last year, DirecTV and the NFL extended their exclusive distribution deal for eight years (at $1.5 billion annually) which takes the duo until the close of the 2022-2023 season.
Three's Company
In its "announcement" last week, AT&T outlined three ways of accessing and streaming DirecTV programming. A spokesman for the company declined to elaborate on the programming generics listed in the three options below. It chose to discuss this trio in advance of what it termed their beginning of the fourth quarter launch this year. This leaves plenty to the imagination and for speculation.
The first is essentially a mobile version of DirecTV's current satellite TV programming. All three feature premium content and/or add-ons which could include NFL game coverage as well as other pro and college sports live games which the satellite TV provider already has the rights to.
AT&T added that the three offerings will not require annual contracts, satellite dishes or set-top boxes. 
DIRECTV Now
This service seems to cover current DirecTV programming live and on demand from the many networks it holds programming right to. AT&T will add as-yet undetailed "premium add-on options" 
Subscribers can access DIRECTV Now using a wired or wireless Internet connection and view the programming on Internet-enabled devices. Consumers must sign up for this subscription service and download the accompanying app.
DIRECTV Mobile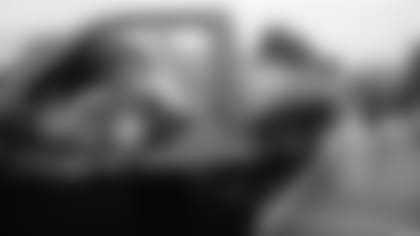 This "mobile-first" subscription offering will let subscribers watch premium video and made-for-digital content directly on a smartphone, regardless of the wireless provider. Consumers need only sign up and download the accompanying app. 
DIRECTV Preview
DirecTV Preview is available to subscribers with a wired or wireless Internet connection. It's free in that you don't have to pay, but you must put up with ads. Preview combines some current DirecTV programming along with content from AT&T's Audience Network (which includes the show Undeniable with Joe Buck), "many networks and other content sources, and millennial-focused video from Otter Media."
The Otter Media Factor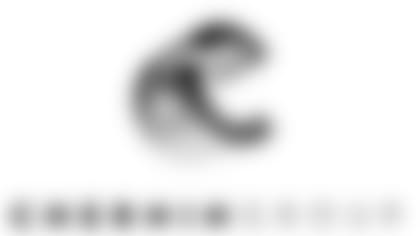 Roughly two years ago (April 2014), AT&T and The Chernin Group laid out a combined $500 million to form Otter Media, a joint venture charged with creating original content for AT&T's planned entertainment services be they accessed over wired or wireless web connections. Otter Media has been flying beneath the radar but that will change later this year, when AT&T reveals programming specifics for its DIRECTV trio of services.
The Chernin Group is an established media company with a record of investing in tech, media and entertainment companies at early stages. They include Fullscreen (an independent YouTube network of online creators that provides a youth-oriented entertainment service), Crunchyroll (a streaming anime video service company), Pandora, SoundCloud, Flipboard, Scopely, MiTú, Base79, Medium, and Tumblr (which was later sold to Yahoo!). 
The Bottom Line
Whether NFL and other sports programming is a standard piece of any of the three outlined services and/or whether it's an add-on, the desired result of taking NFL Sunday Ticket to a far broader audience and the establishment of AT&T as a mobile entertainment power will be achieved.
AT&T "owns" NFL Sunday Ticket and is paying $1.5 billion a year for it. Not vastly broadening its availability would be a flat out bad game plan. Going mobile is the answer for AT&T and NFL fans alike.
Bob Wallace is a technology journalist with over 30 years of experience explaining how new services, apps, consumer electronic devices and video sources are reshaping the world of communications as we know it. Wallace has specific expertise in explaining how and why advances in technology redefine the way sports fans interact with their league, teams, players and each other. He's the Founder of Fast Forward Thinking LLC.