You don't have to be rookie of the year or make a spectacular one-handed "toe-drag-swag" sideline catch to capture the attention of the cameras and fans. That's because the NFL and others are going beyond long-form, original TV series to shorter programming delivered via social media.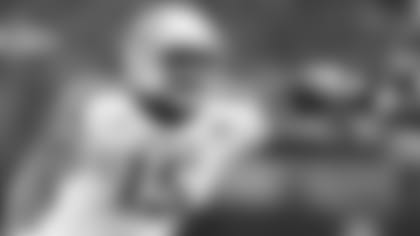 In two separate cases in recent weeks, long-established content creator NFL Digital Media and the NFPLA's two-year old ACE Media subsidiary have demonstrated their interest in breaking new ground by creating player-focused original content - a prized asset that can be reworked for watching in different ways. Fans themselves have joined the accelerating content creation trend.
Though NFL Media has worked with college stars headed to the draft before, the group is taking these works next level be acting as an "embed" with Myles Garrett and using many more distribution options for the resulting video, in this case adding SnapChat. The NFLPA is breaking new content ground on its end with Clemson's Star QB and College National Champion Deshaun Watson.
Fan Impact
With a growing number of NFL original content providers in the fray, it's difficult as a fan to see this as much of a competition as it appears everyone wins. Fans continually get more compelling and better non-game content that gives them plenty of behind-the-scenes looks at what goes into making the cut and lacing them up on Sundays to play America's game.
Fans interested to hear the stories and learn of NFL prospects, players, coaches and alumni could be looking at a windfall of original content that focuses on behind the scenes aspects of these parties and teams. NFL Media and the NFLPA have the edge as they have the access to the players needed to capture what becomes magnetic original programming.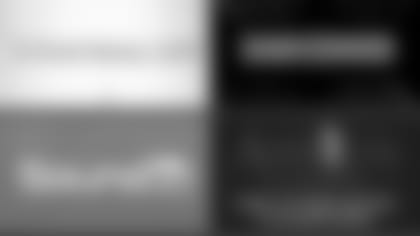 "We're absolutely looking to do more of this in the future, whether it's with draft prospects or otherwise," said a NFL Media spokesman. "The inside type access we can get is something we feel separates us from other media outlets."
NFL Media is comprised of NFL Network, NFL Films, NFL.com, NFL Now, NFL Mobile from Verizon and NFL RedZone. And lest we forget that Amazon will be streaming the second season of All or Nothing and that the NFL's Hard Knocks franchise, which dates back to the turn of the century, will continue this summer. 
The focus on Garrett and Watson could be a boon for players beyond college superstars seeking to build their own brands ASAP beyond college accomplishments. With content creators and audience builders such as NFL Media, and now ACE Media aboard, that's likely nearer. College football players need not be business majors nor have deep tech skills.
A Snap
When it announced an extended and expanded deal with SnapChat last summer, the NFL had big plans for the company's Discover platform, which it said would be programmed by NFL Media and the resulting content "will give millions of fans around the globe the latest headlines and hot topics, trends and inside access videos, uniquely programmed for NFL fans on Snapchat.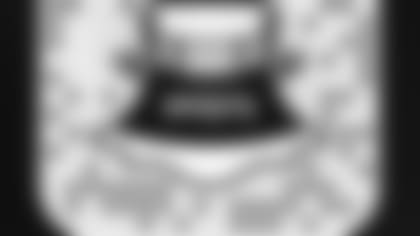 SnapChat initially enabled the NFL to create "live stories" which includes snaps provided by fans along with video developed/provided by the league. Together they tell a story of a game other event in a completely different way - in many instances for a completely different audience.
As NFL Media continues to create and tailor content for all platforms, Deshaun Watson - One Shot series will also be "reimagined" as a weekly original series for the NFL's presence on Snapchat beginning on Friday April 7 and going through the Draft, according to the unit. 
A New World
Back post-Super Bowl, when fans began to feel empty inside on Sunday, things began to look rosier for draft-bound college star looking to build their brand before actually joining a National Football League.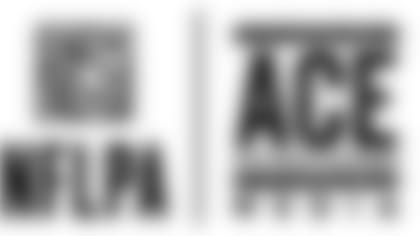 That's because the NFL's Digital Media Group teamed with Deshaun Watson to create exclusive original content for use across its distribution platforms in the run up the 2017 NFL Draft in Philadelphia later this month. 
The arrangement illustrated the climbing value of original NFL original content which has gone far behind and accentuated live game telecasts that have long been its content staples. 
Not long later, the NFLPA's ACE Media connected with Texas A&M Star Myles Garrett, the presumptive first overall pick in the NFL Draft, apparently to create content around his draft night experience which he will enjoy with family and friends at home. That's instead of with the gathering in Philly and on live TV where NFL Commissioner Goodell would have shook his hand.
The NFL does face some competition from the NFL Players Association's ACE Media subsidiary in the latter's stepped up efforts to help players with branding using compelling content as part of the OneTeam Collective accelerator it launched last year.
The fledgling ACE Media unit provides what it calls "original sports-lifestyle content across all genres and platforms. The unit claims its content initiatives and opportunities "extend well beyond football and incorporate athletes in all sports, both domestic and international."
Another Path to the Draft
Thought it lacks the pedigree and vast resources of NFL Media, the NFLPA has been pushing hard to create content around its members for access, in part through its One Team Collective venture, which handles marketing and promotion as well. It makes NFLPA members available to businesses and causes looking for players and content to make a broad and solid impact to evolve their brands.
For the 2017 NFL draft, it appears ACE has connected with Myles Garrett to create content around his draft experience, which will be held at the star's home. It's hoped the content will capture the energy and emotions surrounding his eventual call to the NFL.
Was this a business decision for Garrett, who may well be chosen first overall? NFLPA execs have said it will monetize the coveted content, but have yet to provide details on this undertaking. 
Watson, Come in Here!
Fans can watch the draft live on ESPN, NFL Network, at NFL.com, and using the NFL Mobile app with Verizon Wireless service. Better still for fans, episodes of NFL Media's Deshaun Watson series have already been made available to fans via a wide array of channels and devices, from the league owned NFL Network channel, to mobile devices, to NFL.com and the league's YouTube site.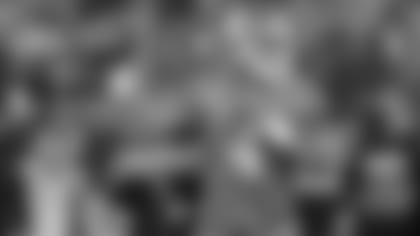 The NFL Media original series chronicles Watson's move to Southern California to train with noted quarterback coach Jordan Palmer, where they train daily to prepare for the NFL Scouting Combine, Clemson's Pro Day and individual team workouts. 
"Deshaun Watson - One Shot is an intimate look at the process behind the most high-stakes three months of a future franchise quarterback's life," said Michael Mandt, Executive Producer of Original Content, in prepared comments. 
The NFL Media Treatment
The league says the first four episodes of this exclusive access mini-doc series began airing on NFL Network's NFL Total Access in March and are available online at NFL.com/1shot. The final two episodes will premiere later this month on NFL Network leading up to the 2017 NFL Draft in Philadelphia April 27-29.
During the week of the 2017 NFL Draft, it claims, a tailored version of One Shot will also live on Twitter and Facebook, and all content will be accessible on the NFL's YouTube channel the week following the draft.
The Bottom Line
Advances in content creation and distribution are powering the emergence of player-focused original programming which - with the inside access NFL Media and the NFLPA possess - provide up close and personal, behind-the-scenes views of non-gridiron moments.
The newer wave offers shorter, re-imaginable, video that can be made available many more ways than just a year ago. And when it comes to content creation, fans and others are already in the business of shooting and sharing their own. 
The bottom line goal: apply new and different types of content to better engage current fans, connect with new demographics and build the NFL brand for all by going far beyond reliance on live game broadcasts.
Bob Wallace is a technology journalist with over 30 years of experience explaining how new services, apps, consumer electronic devices and video sources are reshaping the world of communications as we know it. Wallace has specific expertise in explaining how and why advances in technology redefine the way sports teams interact with their partners, players and fans. He's the Founder of Fast Forward Thinking LLC.