In a forward-thinking expansion of its video distribution strategy as driven by the league's first Chief Content Officer, the National Football League (NFL) has created an original programming series called All or Nothing that will air exclusively on Amazon's online TV service starting this summer.
The move represents an important departure for the NFL' established practice of creating and airing original programming such as Finding Giants, Undrafted, Football Town and A Football Life - on its owned and operated NFL Network Channel. And streaming is the underlying tool to be used to reach fans in domestic and international markets with live and on-demand video.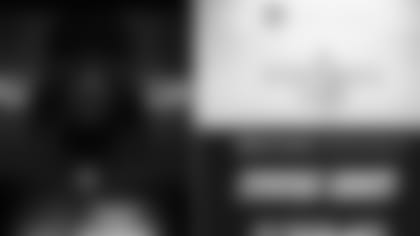 Though an estimated 72 million households have access to NFL Network, it often requires the purchase of a premium sports package or a high-level programming package from your pay-TV provider. Amazon reaches a larger potential audience requiring only broadband Internet access. Amazon Prime, which includes streaming music and two-day shipping from the web retailer, carries an annual charge of $99.
All or Nothing: A Season with the Arizona Cardinals (made up of eight, one-hour episodes) will begin this summer. It will be available to all Amazon customers via the Amazon Video app for TVs, connected devices including Fire TV, and mobile devices or online.
King of Content
NFL Films began shooting the unscripted, behind-the-scene series, which follows the Arizona Cardinals through their 2015-2016 season,  not long after the video asset-rich league brought on veteran reality/youth programming mogul Jordan Levin as its first ever Chief Content Officer (CCO) and Senior Vice-President .
Levin is known for having created programming for young demographics while at The WB. The CCO also served as a top exec handling on-demand and live programming with Microsoft's Xbox entertainment Group before joining the NFL last summer.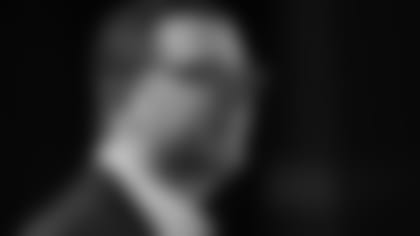 "We're thrilled to team up with Amazon on this new series, providing fans even more ways to engage with award-winning NFL programming over a variety of digital channels," Levin said in prepared comments. He called this the "inaugural season," of the series, likely meaning it will run multiple seasons, each with a different team as has been done with Hard Knocks (which launched in 2002 and airs on HBO).
Expand the Brand - Going Global
Streaming of live and on-demand NFL content is central to the NFL's efforts to expand its base far beyond the states and London. That was crystal clear yesterday when Commissioner Goodell spoke Wednesday of league and team interest in playing a game in China. (The league recently announced a game to be held in Mexico this season). Global streaming was the goal with the Yahoo one-game streaming deal last October, which Goodell refers to as an "experiment."
"I think it was a great experience. We learned an awful lot about the global audience. We learned about how the audience and what platforms they are engaging on -- whether it's a desktop, whether it's a tablet, whether it's a phone device," Goodell said.
No Rush
"As technology gets better, this is only going to be a growing opportunity for us. So we are going to take our time," the commissioner added. "There is no rush on it other than getting to the right combination, but I do see it in the context of the Thursday Night package. There are some other potential opportunities where we can bring it other partners."
Goodell said of All or Nothing:  "You saw this week we announced with the Arizona Cardinals a new show on Amazon. That is another great opportunity to be talking with these digital companies about how we can be innovative and how we can reach new customers."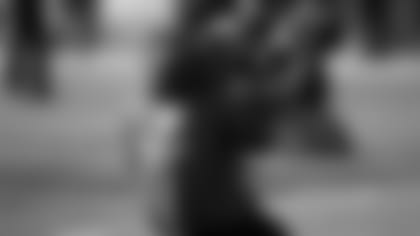 Expanding the NFL brand through original programming created by 121 Sports Emmy-holder NFL Films could see the league enter deals with similar to Amazon's with other online TV services such as Netflix, most of which are bereft of NFL content. Amazon's is one of many companies said to be in the mix to land streaming rights to one or more live games this season (and perhaps beyond). Others include Google, Apple and Facebook.
With ratings already sky high for games carried over broadcast networks, the NFL's recent decision to split its Thursday Night Football TV rights (which it had shared with CBS) between CBS and NBC, it became clear that the league was looking to broaden distribution of its core asset.
And with the live global streaming deal with Yahoo that provided free access to a regular season game played in London last October, the league's intent to expand beyond TV broadcasters to delivery of matches online started the competition for streaming rights of more games over the Internet.
The NFL already streams games live over the web outside the U.S. as part of its longstanding GamePass pay subscription service for pro football fans living abroad.
All or Nothing
What can fans count on? Thanks to the league, NFL Films and the Arizona Cardinals, it sounds like premium behind-the-scenes coverage of a team, that while being filmed, will fill the engaging content gap between Hard Knocks (which covers a team until the end of preseason play) and live games with their semi-scripted coach and player press conference and brief sideline reports from busy coaches.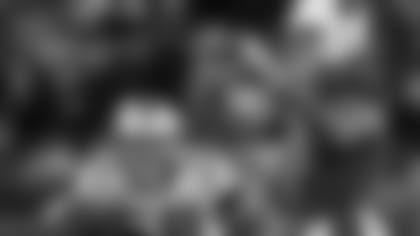 In All or Nothing: A Season with the Arizona Cardinals, NFL Films provides broad owner to player and beyond coverage that the NFL says "takes viewers inside the locker room, on the sidelines, and to the homes of Cardinals players and team personnel for an extraordinary view into the NFL's regular season," one that would ultimately result in the best regular season in franchise history.
Episode 1 - Per the NFL: The inaugural installment of the series picks up with the Cardinals following the season-ending injury to quarterback Carson Palmer in 2014. It follows the team's brain trust of Bidwill, general manager Steve Keim and head coach Bruce Arians starting with the 2015 NFL Draft and continuing throughout the season. Along the way the series chronicles the on and off-field events in the lives of Arizona players, including Pro Bowlers Palmer, wide receiverLarry Fitzgerald, cornerback Patrick Peterson and safety Tyrann Mathieu.
Tech Talk
A big benefit of using Amazon to exclusively carry All of Nothing to the broadband masses is the tech company's array of cloud-base products known as Amazon Web Services (AWS). This portfolio of flexible offering enable the company to host the series content in servers and use its seven year-old CloudFront, content delivery network (CDN) to distribute it to viewers.
CloudFront features 52 edge-of-network servers spread across five continents, with the server site closest geographically to viewer groups used to provide the video, making delivery more efficient.  This CDN features a pay-as-you-go pricing plan.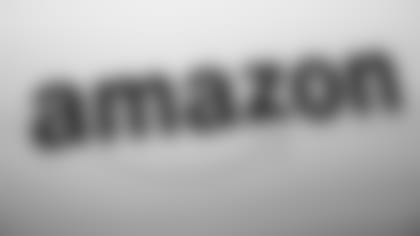 AWS is built on a flexible infrastructure that covers 12 geographic regions and also provides server computing resources, storage and more. AWS are classified as on-demand, meaning that customers pay for what they use, not for dedicated, full-time hardware and software.
The AWS approach embodies the principles of cloud computing services which can provide benefits to users as they can supplement and/or gradually replace expensive and costly to manage and maintain on-site communications and computing resources.
The Bottom Line
Whether it's live games or on-demand original programming, the NFL isn't expanding its brand far beyond the reach of broadcasters without streaming services. Without an Internet underpinning for its international reach aspirations, games played abroad going forward are primarily for those locals who can attend them.
That said, the NFL continues to push forward beyond traditional TV networks- and last year's one-game experiment with Yahoo - with the results of the streaming rights competition for Thursday Night Football and possibly more bringing its streaming strategy into clearer focus.
Bob Wallace is a technology journalist with over 30 years of experience explaining how new services, apps, consumer electronic devices and video sources are reshaping the world of communications as we know it. Wallace has specific expertise in explaining how and why advances in technology redefine the way sports fans interact with their league, teams, players and each other. He's the Founder of Fast Forward Thinking LLC.