A few years can seem like forever in the sports and technology world.
Aiming to keep pace with the fast- rising tide of wireless usage by fans in the stands at NFL venues across the nation - the NFL's Chief Information Officer is in the process of raising the minimum requirements for stadiums set just two years ago.
The ongoing effort covers Wi-Fi networks and distributed antenna systems (DAS) that move heavier loads of data traffic. The former serves as the enabling foundation for the creation of "game day" apps that help attendees with game day info and can let fans order concessions from their seats.
'Super' Wireless Soars
The percent of fans at the Super Bowl that connected to Wi-Fi soared from 25% last year during Super Bowl 49 to 42% this past February at Super Bowl 50 - a telling indicator of the rise of fan use of wireless stadium networks. Social media retained the top spot as the reason for use.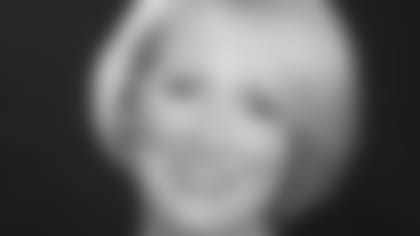 At present, stadiums provide connectivity levels that vary widely. There's a gap between newer stadiums/those pushing the envelope and those playing catchup comparatively speaking as they add on to their original networks. Advanced wireless is a key element of stadiums to be built.
"We are in the progress of updating our requirements from our previous standards issued two years ago," explained NFL CIO Michelle McKenna-Doyle." These standards indicate minimum requirements for things like the number of unique and simultaneous users, upload and download speeds, location of Wi-Fi, and other engineering specifications for how DAS and Wi-Fi work together."
DAS stands for Distributed Antenna Systems, provided by cellular service providers such as Verizon, while Wi-Fi networks provide fans with mobile devices free connectivity using in-stadium wireless networks.
For the Fans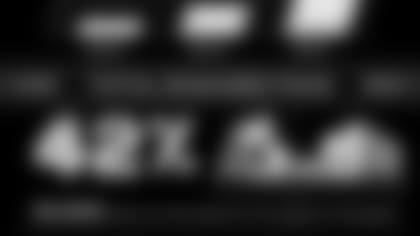 There once was a time when the chief social element of attending NFL games was parking lot tailgating and cheering with adjacent fans. Now, social means communicating with those not at the game, posting pictures and videos to social media sites and sending them to friends and family at home.
Perhaps nowhere was this new reality more evident than at Super Bowl 50 at Levi's Field in San Francisco. "We moved 10.15 TB of data, reached 27,316 unique users and supported 19,223 simultaneous users - all records for the NFL," said McKenna-Doyle. (See infographic)
The updated requirements-in-progress are designed to address the evolving connectivity needs of fans who can become frustrated given that many bring mobile devices to games and are seeking connectivity during the same three- to four-hour stretch. Another challenge is implementing systems based on requirements in stadiums that vary widely in age, design, size and location, for starters.
And then there is the emergence of game day apps (as well as stadium apps), launched by teams including the New England Patriots and the San Francisco 49ers, that provide a wealth of information and capabilities. The data covers real-time weather, traffic and parking, and seat location info as well as functions like finding the shortest rest room line and ordering concessions to be secured at designated express locations. NFL tech partner Yinzcam helps drives the app effort forward.
"We strive to provide our fans with the best in-game experience," explained McKenna-Doyle. "When it comes to connectivity, we must ensure our fans have a seamless experience at our venues. Stadium Wi-Fi is a key area of focus, as it enables us to implement innovations like game day apps that enhance the fan experience. As technology evolves, we work closely with our clubs to upgrade our offerings."
With those goals - and the need to drive fan revenue - in mind, it's little surprise that team activity on the wireless stadium front has reached a fever pitch.
Required Technology
A robust Wi-Fi network infrastructure was required as part of the Houston Texans' (accepted) bid to host Super Bowl 51 in NRG Stadium early next year. Overall, roughly $50 million in improvements will be made to the facility area. 
Other teams - the Buffalo Bills and Baltimore Ravens installed Wi-Fi systems in their stadiums before the beginning of last year's regular season to the delight of fans. The Detroit Lions are currently working with McKenna-Doyle's office and exclusive NFL wireless provider Verizon to fortify their facility's connectivity capabilities.
And still other teams are discussing upgrades to current wireless systems with their providers. Extreme Networks counts about 10 NFL teams as wireless customers and also provide essential analytics products, often separate of actual infrastructure, to customers such as Levi's Field.
Event-Specific Apps
The league has taken game day apps a big step forward creating a special app for Super Bowl 50-goers and announcing this week one for those in the Chicago area for the NFL 2016 Draft later this month. Look for this emerging trend to continue with opportunities (including paid sponsorship) aplenty.
Fan Mobile Pass - NFL Draft guides visitors through Draft Town presented by Oikos and provides exclusive chances to win prizes - including tickets to a Chicago Bears game, the ability to collect badges at interactive events and more, according to the league. Fans can download the app at NFL.com/DraftApp. 
Acing Analytics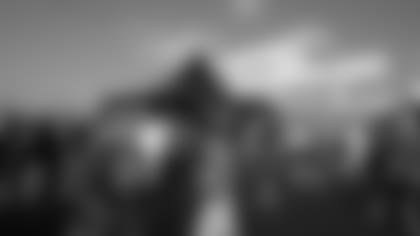 Properly operating a wireless network without analytics is akin driving a car without gauges and diagnostic info. You don't know how it's running or why. Analytics packages for stadiums' wireless systems deliver granular usage data that can be used to optimize/enhance the system by identifying trends. The data can also be used to help learn how fans are using the network so as to strengthen or generate revenue opportunities.
The types of usage data are displayed in the two Super Bowl infographics. However, the SB is an atypical football event when compared to regular season games at team stadiums. Top network uses are likely to remain similar. 
The challenge here is to remember that stadium wireless systems are used for much more than NFL games, including concerts, other sporting events and more. Analytics for a hosted Monday Night Football contest might differ from those from a rock concert or monster truck show.
In fact, the Buffalo Bills' Ralph Wilson Stadium wireless network was tested during Rolling Stones' concerts and more before going live for the team's first regular season home game last September. 
Beyond Notice
The fast climbing deployment and use of wireless networks in general has not gone unnoticed by those in the tech industry. Seeking to control the on ramps that eventually fed its data center networks, Brocade last week announced plans to purchase Ruckus Wireless for an estimated $1.5 billion. 
The move came after the vendor had teamed with competitor Aruba Networks to tackle the wireless needs of a diverse customer base years ago. You need only take a quick glance at the customer list of Extreme Networks to see that sports stadiums are but a piece of a far larger group of organizations going mobile - and for more than three or four hours each Sunday.
On the Map
The sharp increase in fan use of stadium wireless networks has also given rise to a cottage industry of vendors such as **Venyoo**, whose products handle the stadium mapping needed to enable game day apps, among other valuable information. This is no simple task when you consider that every stadium differs in many ways, creating challenges for the use and enhancement of the support infrastructure.
Venyoo also provides analytics of its own that feature location-based data - to its customers.
The New England Patriots became part of their stadium's wireless network beginning in 2012 and have used Venyoo to help power their Game Day Live app which provides fans important information from the moment they awaken on the morning of the event until the time they have returned home afterwards.
The Bottom Line
The stats show that the world of stadium wireless networking is expanding rapidly, providing fans in the stands greater connectivity opportunities and forward-thinking stadium owners most all that is needed to transform these systems from a "must" spend on "plumbing" to an attractive return-on-investment-enabling asset.
Bob Wallace is a technology journalist with over 30 years of experience explaining how new services, apps, consumer electronic devices and video sources are reshaping the world of communications as we know it. Wallace has specific expertise in explaining how and why advances in technology redefine the way sports fans interact with their league, teams, players and each other. He's the Founder of Fast Forward Thinking LLC.