How will young boys and girls respond when their pro sports, entertainment and performing arts idols tell them to pass on fame and focus on careers in science, technology, engineering and mathematics (STEM)? Sports tech companies hope kids listen to the likes of Drew Brees and LeBron James and consider a career as a mathlete, for example, over a shot at a professional athlete. The same goes for girls hearing a similar message from super-model Adriana Lima, and actress Zendaya.
It's no secret that there are millions of open tech jobs available in the U.S. today that STEM-educated kids could fill as adults. Verizon pegs the number at 9 million overall with 4 million in science and math alone. By contrast, the number of pro sports and entertainment jobs are limited and quite difficult to land.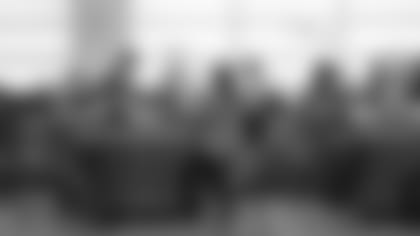 You needn't do the math. A Verizon commercial claims there are only 2,880 pro football players, 624 pro basketball players, 850 pro soccer players and 5,800 models.
"We don't need more Drews," says NFL Super Bowl Winner Saints QB Drew Brees in the engaging ad. "We don't need more LeBrons," says NBA Superstar LeBron James. Other famous personalities added their voices.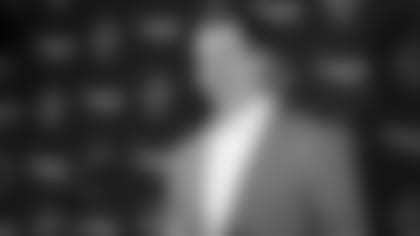 That's Brees' and James' message in a Verizon commercial that hit the airwaves during the Final Four and then during the national championship on Monday evening. The ads are part of an ongoing Verizon program, which includes financial and tech resources for kids in underserved schools and communities so that they have the opportunity to take the STEM challenge.
Real Impact?
Whether or not the advice of their idols will help refocus kids' career hopes or depends largely on their age. It would seem to be easier to impact the K-6 crowd than older kids. But will the dreams of following in their idols' footsteps be dashed? That depends on whether or not kids are told that with STEM, you may not be the star QB but you can be of equal value as a tech worker making the game happen (see below).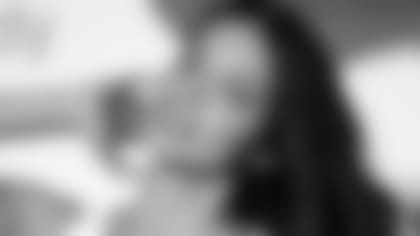 Clearly, STEM career pursuits enable kids to land jobs in the very same industries as their sports and entertainment idols. Parents and trusted school advisors must explain this reality to kids in career discussions. Think bigger picture.
This would be an area of high importance whenever the topic of STEM opportunities arises. Parents – could have a far great impact by explaining this side of the story to their kids, which takes more than an ad campaign, as Verizon is aware.
Sports, Entertainment and STEM
What seems to be lost in this STEM ad effort is the reality that while there clearly isn't big demand for pro sports stars and top-flight entertainers; the jobs for the STEM-educated at the fast-expanding intersection of technology and sports are everywhere, with no end in sight.
That's because sorts and technology have never been more tightly intertwined. Without tech, player health and safety, sports science, athlete monitoring and conditioning and production/delivery of the games themselves would be idling in neutral.
The NFL, like its pro sports brethren, has abandoned their initial approach to the STEM challenge, mounting an offense that includes team-driven programs for kids that mesh tech and sports. Players have also worked to spread the STEM word by visiting kids in their classrooms.
I wrote this time last year about such efforts and singled out one run at the Patriots Hall of Fame by Raytheon, because it takes STEM smarts to the next level by adding problem solving. Kids take field trips to the hall and are presented, for example, with supplies needed for interactive activities such as designing a better football helmet. An array of educational activities for kids in different age groups is available at the venue.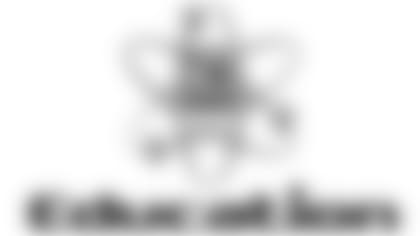 Better still, teachers are provided with a curriculum for use in their schools to help drive STEM teachings/trainings, in part through the hall's partnership with the giant Raytheon. NFL teams and those in other sports have followed suit.
Curricula bridge the gap between classroom teachings and problem solving – the real world applications of what kids are taught. ICYMI, a smattering of states across the U.S. have run/are running invention conventions which are next-gen science fairs in which students apply their STEM knowledge to solve real world problems from small to global. Tech giants such as Microsoft, Google etc. run competitions as well hoping to help drive the movement forward.
Sports Tech Career Paths
Forward-thinking STEM adults need not leave universities and public-private partnerships to get going on tackling tech. In fact, in the NFL, a steady stream of potentially game changing creations, processes and reinventions are helping to address the sport's biggest challenge: player safety.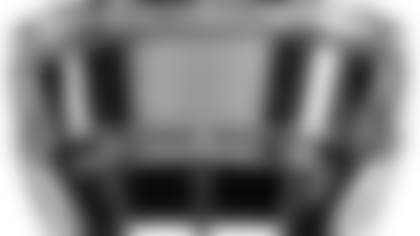 A few years ago, the NFL teamed with top tech and product makers – GE, Under Armour and The National Institute of Standards and Technology (NIST), now part of the U.S. Department of Commerce – to create a program called the Head Health Challenge (HHC). With HCC, small firms and teams submitted their creations to win funding from the league and its friends at multiple stages to help them advance their innovations for actual use.
The HHCs have seen the submission of hundreds of applications/submissions that are judged by experts with the winners receiving funding (and a far higher industry profile). The competing ranks were flush with problem solutions from startups, public/private partnerships and other duos.
If you take STEM-educated students farther – into the post-high school and college real world – they'll find countless employment opportunities with tech companies small and very large that have one or more of the for STEM elements at their very core.
The other option is to become an entrepreneur and develop an innovation or invent a solution to a problem that leads to the creation of a new business. Just look at the intersection of sports and technology which features fields of startups and upstarts looking to build a business by building an innovative means to address any of a myriad of sports challenges.
The Bottom Line
The Verizon ads, and the company's funding of STEM efforts in the classroom, are an important part of a national discussion on career opportunities that continues to pick up momentum. Hearing from their pro sports and entertainment idols should take the topic next level.
While following up on its ad campaign with commercials that discuss ways to work in the same businesses as their idols, such a sports tech, would go a long way to providing parents and teachers the 360-degree view of the jobs market.
STEM isn't about dashing dreams, but instead about expanded education and career options in tech and far beyond.
The sooner a more complete discussion can be had with kids the better.
Bob Wallace is a technology journalist with over 30 years of experience explaining how new services, apps, consumer electronic devices and video sources are reshaping the world of communications as we know it. Wallace has specific expertise in explaining how and why advances in technology redefine the way sports teams interact with their partners, players and fans. He's the Founder of Fast Forward Thinking LLC.