After years of limited availability and unclear eligibility requirements that frustrated many fans, it appears that the light at the end of the tunnel is no longer an oncoming train but rather wide scale and simplified access to no-dish NFL Sunday Ticket online as promised this past summer.
The coveted out-of-market NFL game package, arguably the crown jewel of the DirecTV programming portfolio, is now available broadly to those fans that can't get DirecTV satellite TV service, but want the company's live NFL game programming–streamed over the web - and on numerous devices.
It appears that AT&T, which got the green light to acquire DirecTV for $48.5 billion last summer, fully realized the value of the online only package and has been marketing it aggressively in a 180 from how it was made available in past years – an approach that confused and incurred the wrath of many NFL fans.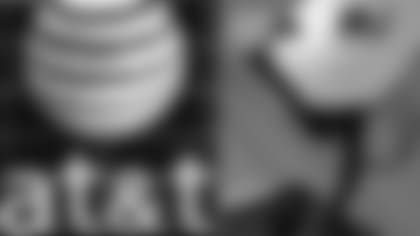 For example, last season, the online only package was only available to students at 10 universities and fans in parts of three cities and to select others who couldn't receive DirecTV's satellite TV service . NFL fans were incensed that the package was but offered more broadly with some past users claiming they were unable to renew the service.
AT&T declined to provide subscriber base figures. It said only that NFL Sunday Ticket is a content differentiator for AT&T Entertainment and Internet Services. The CEOs of AT&T and DirecTV testified as to the benefits of the proposed merged company as the deal was being reviewed.
After the acquisition and DirecTV online only "relaunch," AT&T did say the offering would be offered to millions of fans across the nation (who can't get DirecTV via satellite) which would be a sizable increase over last year's limits.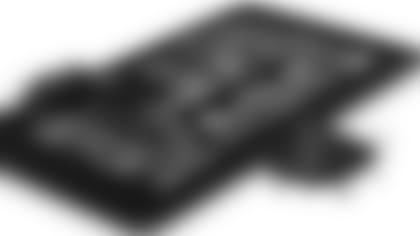 In mid-August, AT&T announced that NFL Sunday Ticket online only would now be offered to millions of U.S. football fans across the nation and launched a $99 pricing plan targeting college students who are more likely to watch games on devices other than big screen TVs.
The latter is a wiser move than most might think given the timing of the NFL season and what should be the top priority of all programming entities – reaching increasingly younger fans that consume large amounts of video on mobile devices, laptops and through gaming consoles to assure the future of what were once TV-only products.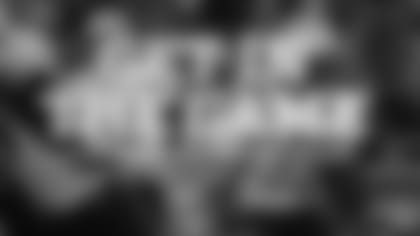 Are You (Really) Eligible?
There's proof of the expansion of availability of the Sunday Ticket online only option. Last year I entered my address and zip on what appeared to be a makeshift landing page for the DirecTV package and was told outright I was not eligible. I hadn't subscribed before, but wasn't surprised given the extremely limited availability last season. I didn't live in any of the listed cities or attend any of the 10 U.S. colleges.
Last week I tried again on a massively more robust and informational website page which listed packages options with details and prices (many of which have been halved as we are about half way through the NFL regular season. There's a FAQ, support option and device details as well.
Last year, fans were presented with a functionality- and frills-challenged landing page that was also "information lite." Not long after, a box was added that enabled fans to see if they were eligible for the only-only Sunday Ticket. Because it was in limited deployment, many who couldn't get satellite TV from DirecTV still couldn't get the streaming package. This created much frustration.
What a difference a season makes!
I entered the same base info as last season only to find in a matter of seconds that I do quality for NFL Sunday Ticket online only. I even entered the street address of some neighbors and they are all eligible this time around. I'm certainly not suggesting that everyone shut out last year is go for this year, but this is hard evidence of the expansion of the package's availability.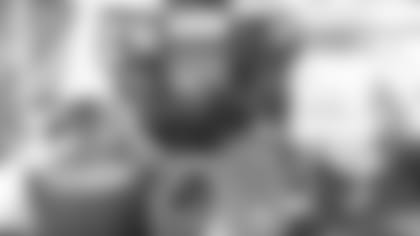 To be fair, uncertainty by DirecTV over whether its pending acquisition by AT&T would be approved (or not), likely had something of a freezing effect on the satellite TV provider and its online-only season ticket package rollout which I was told last season was "a limited deployment."
In covering the tech sector for ages, I've seen impending merger and acquisitions freeze the smaller company in the proposed deals in place until approval is ruled on. I've also seen approved mergers and acquisitions freeze the companies involved in space until strategy, spending, workforces, facilities and products lines are reconciled.
NFL fans should be thankful that the AT&T-DirecTV deal was essentially the opposite when it came to NFL Sunday Ticket in general. Because of its immense value, AT&T execs actually stipulated in their filings that of the satellite TV provider didn't get an extension of the package from the NFL (the deal was in its final year last year); it would be grounded for AT&T ditching the deal outright.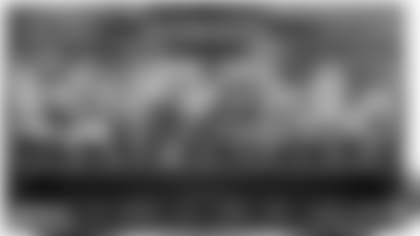 Despite the then-pending AT&T acquisition, DirecTV managed to keep enhancing NFL Sunday Ticket with a Fantasy Zone channel for the growing masses that play fantasy football, as well as its own Red Zone channel – which is designed to be as addictive as the whip-around live game scoring opportunities one created by the NFL to go with the NFL Network.
And now more than before the AT&T deal was done, Sunday Ticket online is being used to reach a NFL-hungry demographic (college kids) who are comfortable viewing live sports online through devices other than living room big screen TV sets.
The price of nearly $100 per season for this large demographic, has been cut at midseason to under $50 for new customers. The same has been done for Sunday Ticket delivered via DirecTV satellite TV service.
For those who think the NFL is behind other pro sports when it comes to live streaming of games, you might want to think again. The league has been delivering games via the web outside North America for years, has partnered with Verizon Wireless to deliver primetime and local games and last month Yahoo streamed the first live NFL game internationally. The NFL also streams the playoffs and Super Bowl.
The NFL doesn't have to figure out how to live stream games, but rather how to reconcile all its different streaming options be they homegrown or done with partners on the road to giving the largest group of fans what they want in a way they want it.
Bob Wallace is a technology journalist with over 30 years of experience explaining how new services, apps, consumer electronic devices and video sources are reshaping the world of communications as we know it. Wallace has specific expertise in explaining how and why advances in technology, media and entertainment redefine the way football fans interact with the league, teams, players and each other. He's the Founder of Fast Forward Thinking LLC.