When most folks think of player location data collected by the NFL, they likely think of the Next-Gen Stats undertaking for live games. But in the shadow of this high-profile, multi-year league initiative, a growing cadre of clubs are using the same data in systems to optimize practices.
Zebra began putting its tags in NFL players shoulder pads four years ago to track players during games for the primary purpose of gathering data to drive the next generation of stats for NFL fans at home and in the stands.
In the background and with less fanfare than Next Gen Stats, Zebra created a system for teams to use in practices that provides more types of data and capabilities - including athlete management and football flight information for clubs looking for more than raw location information.
Zebra says the number of teams using the chips in practice jerseys has risen from a few - including the New Orleans Saints and L.A. Rams - to a third of the league.
Big Data, Big Solution
"We realized that teams just don't have the time nor resources," to collect and maximize these data sets, said John Pollard, Vice President of Business Development for Zebra Sports. He cited the common practice of having a team staffer count snaps or passes during practice, a task the vendor's system automates and adds accuracy to.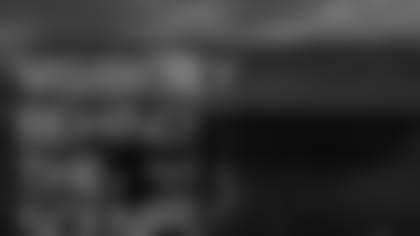 By using player tracking technology and more to address the challenge of addressing player health, well-being and performance, Zebra's practice system has won it a following among individual NFL teams of which Pollard claims a third are already customers.
The practice system uses real-time data from RFID- tagged footballs from Wilson, can pass data to a suite of applications, and has already been integrated with the powerful Athlete Management System (AMS) from Kinduct. The latter is used by roughly half of the NFL clubs that use the Zebra practice system, according to Pollard.
The Big Value Added
Through partnerships, integrations and more, Zebra Technologies has provided the tools teams needs to make the very most of collected player - and football - tracking data.
Zebra offers a solution suite built on top of the TruMedia Networks (a strategic and development partner) application platform that includes multiple modules. This is how Zebra describes them:
Real-time monitoring (reporting and analysis) of player participation, exertion, and overall performance throughout the various periods of a practice session.
The Performance module allows strength & conditioning coaches to have more visibility into the workload of each athlete across a number of different metrics. These metrics will allow trainers to better monitor player health and wellness, and create a 7-day a week snapshot, allowing for the linking of game day and practice metrics.
Schematics allows coaches to analyze plays from practice. Through visualizations of each play, coaches will have the ability to examine practice plays and compliment their video analysis tools.
Within Tactics, coaching and scouting staffs are provided a number of different ways to analyze player participation during a practice. Understanding participation and alignment will ensure all player personnel receive the repetitions they need to be prepared for game day.
Partnering for Performance
For those who only think data collection when Zebra in sports is mentioned, remember that the vendor has added far more capabilities to sports teams earlier this year when the vendor integrated with Kinduct's AMS. The result provides "an extended, detailed view into players' health, wellness and overall performance, according to Zebra.
The AMS takes the practice system beyond collecting player tracking data to other aspects of athlete management including nutrition, sleep and recovery.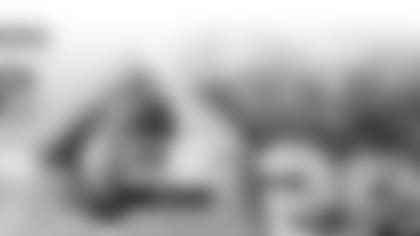 "This expanded tracking solution - with medical and training insights -  gives coaches, trainers and sports science staff a suite of tools for athlete and team preparation, injury prevention and enhanced performance on the practice field for greater success on game day," Zebra said when the two partnered this past March.
Next-Level Practice
Zebra's practice system uses RFID tags in players' equipment, as well as sensors in the practice facility to collect and direct tracking data to apps that enable team personnel to view important stats on multiple dashboards. At the most basic level, the system automates (and adds accuracy to) the manual counting of players' reps throughout an entire practice, which is often done by a quality control staffer.
The practice system, like the Zebra system used by the league, enables the collection of tracking data. What that reveals, for example, is what speed a wide receiver ran as well as the distance of his run from scrimmage. Even basic data is priceless toward managing players throughout the demanding season.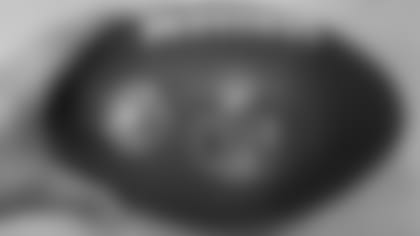 With the pass count task handled by the system and the figures presented on the dashboard, NFL team coaches can place limits on practice activities, such as the number of routes that can be run by the wide receiver position group each day. This capability enables coaches to keep quarterbacks, for example, on pre-set "pitch counts," Pollard said.
A big bonus for passers is the tagged footballs, as they enable the practice system to determine the velocity with which each pass is thrown. Steadily decreasing velocity can signal too many reps, arm fatigue or a potential weakness/injury.
A key difference between the data collected at games for the NFL and that for individual team practices is that the league only provides teams the stats from one side of the ball - meaning a team gets stats from offense when they are on offense and defense when they are on defense. The practice system collected data from both sides of the ball in practice.
An Early Testimonial
"We use the Zebra Sports practice system to track our players and monitor their participation and performance throughout the season," explained Saints Head Coach Sean Payton. "The information provided by Zebra has proven to be a vital asset to our staff in evaluating and training our entire squad. Adding tracking capabilities to the ball will take things to another level for us."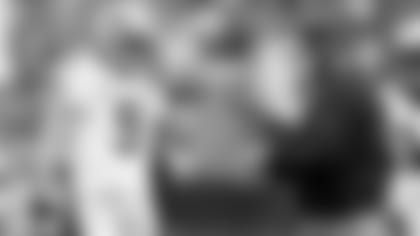 Expansion of the Zebra system to include data collected from inside Wilson-made footballs will further player performance.
The vendor singled out the Saints who it says "are looking forward to leveraging the new information provided by the tagged footballs in practice, particularly as it pertains to our QB and special teams play."
The Bottom Line
Beyond expanded use of its practice system in pro and collegiate sports, Zebra believes the road ahead likely includes the integration of its player tracking data with the game video that teams break down after a match and before the next opponent.
And while the league is looking to deliver the wow factor of Next-Gen Stats to fans, Zebra has already delivered that impact for many of those that coach the game.
Bob Wallace is a technology journalist with over 30 years of experience explaining how new services, apps, consumer electronic devices and video sources are reshaping the wide world of sports. Wallace has specific expertise in explaining developments at the intersection of sports and technology. He's the Founder of Fast Forward Thinking LLC.