With technology enabling companies to enhance and advance their strategies, you don't often hear of tech keeping companies from reaching their business potential.
But that's precisely the case with mobile application development as it typically takes three parallel sets of programmers, hundreds of thousands of lines of code, and six months to create apps – and that's just for the ones that can justify the huge cost and survive the wait.
"Technology can push companies forward, but it can also hold them hostage," said Tom Kennedy, Co-Founder and CTO of Zudy. "It's time for these enterprises to move their focus from IT to creating business value. They need to be able to deliver in the modern mobile world."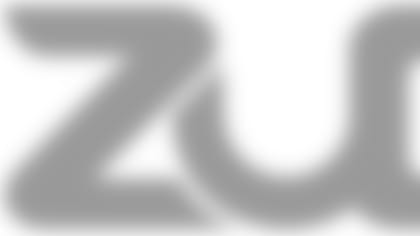 Benefitting Sports Businesses – and Fans
The Miami-based upstart www.zudy.com/ proposes to modernize this process by eliminating the large coding component with its Vinyl app development platform.  It portends to erase mobile app backlogs and enable smaller apps to become reality by slashing prohibitive costs. Users develop an app once for use across operating systems, devices and the web.
That's great news for entertainment businesses of all types, especially sports leagues like the NFL, a space where Zudy has already set up shop with one team and is spreading its wings. Teams alone have far more "inventory" to sell then season tickets, pro shop gear and concessions – and mobile apps can help.
Most teams have luxury suites, meet-and-greet opportunities, player appearances, on-the-field fan experiences, Jumbotron space and charitable events.  That's just for starters. There are likely other current and possible inventory items that could be  made available to fans if they could be easily administered and managed from a simple, cross-platform, mobile app.
Managing these resources manually, typically from Excel spreadsheets from behind a firewall, is inflexible and inexact. The goal is to deliver, but not over deliver which can create problems for all. The inventory items status changes and owners need to keep pace in real time to optimize their assets.
One answer is to have teams or tech partners create apps that extend the handling of these valuable assets to mobile devices and to the web. Optimizing fluctuating inventory can generate additional revenues for teams and help them flexibly expand their assets to far more fans.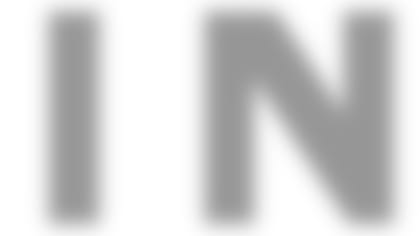 But with separate groups of app developers for each operating system and mobile device, creation requires an epic amount of code writing which takes extended periods of time. This reality has created app backlogs in corporate America which in turn sends costs for mobilizing apps skyward. Teams can't justify mobile apps that cost more to create than the revenue they would generate.
That's precisely why Zudy, an upstart Miami based mobile app dev platform vendor that launched in January is pitching its code-less Vinyl approach in which even non-programmers can create a mobile app once for use by multiple operating systems and devices in days rather than months - and for a small fraction of the usual cost.
"Companies can converge three separate and parallel programming groups and development cycles into on smaller set of Vinyl creators, you can create achieve those goals," said Tom Kennedy. The resulting mobile apps give companies a far more effective means to manage changing assets than Excel spreadsheets."
And given that creating new revs of apps is an ongoing time resource-consuming challenge for businesses in general, those created with Zudy's no-code Vinyl approach can be updated and delivered quicker than traditional methods currently in use.
"Current apps can be rebuilt using Vinyl which means companies do not have to maintain three separate sets of codes as the apps evolve," said Zudy Co-Founder and CEO Trish Kennedy. And with upgrades and other changes to mobile apps at a fairly rapid pace, that's good news. Companies can keep their current IT infrastructure in place and have Vinyl sit on top. No forklift upgrades or stranded investments
Tom Kennedy claims programmers, and newbies, can learn to create using Zudy's Vinyl platform in a matter of days (a two-day, certified on-line training option is available). The thinking is that this change doesn't displace coders but instead refocuses them on rapid mobile app development and evolution that delivers business value to their companies.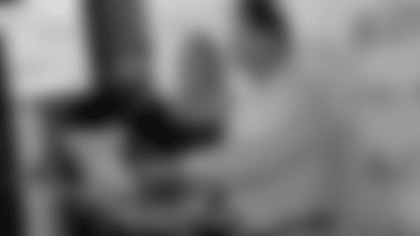 Managing an arena's suites, which include a set number of tickets, is an example of an app that Kennedy says has priced itself out of creation with at a cost of $300,000 as it may only generate $50,000 per suite in revenue. With six suites and 40 tickets apiece, it's not a money maker.
But if you could drop the creation cost to $100,000 using the Zudy no-coding Vinyl approach, you have a money-making mobile app to handle ticketing and more that could be pitched to any arena with suites. The users could turn cancellations into adds to optimize use of the precious resource. "You want to deliver but not over deliver with a suite management package," Kennedy said.
It's important to emphasize that many of these "inventory items" are not going unmanaged today. But they are handled less effectively from behind the sports businesses' network firewall, often using Excel spreadsheets on wired (not mobile) devices.
It's small, single-purpose apps like the suite management package that are buried in big app backlogs or aren't planned because they don't justify the cost of their creation using today's expensive and resource-intensive programming approach.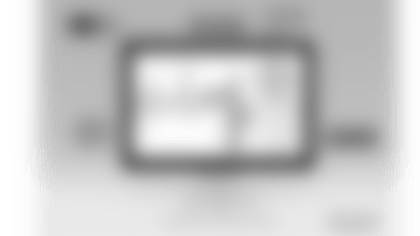 There's an App(roach) for that
Zudy's wants to redefine mobile app development by dropping its core element – coding – from the equation. The company's thinking is that the prevailing approach of have separate sets of programmers for iOS, Android and the web working in parallel takes too long, costs too much, slows app dev and thus is responsible largely for the huge backlog of apps in corporate America.
And it's easy to forget apps that didn't make the list – such as the suite management package described above – because the cost of creating them exceeds the revenue they would generate. Call them the coolest apps never made.
Sadly, there's not an app for this. But Zudy is pushing a mobile development platform for this. In addition to not requiring coding, the upstart's Vinyl offering provides APIs to widely installed back-end systems from vendor such as Oracle, SAP and Salesforce.
Kennedy and his wife Trish know the terrain well having launched BackOffice Associates in 1996, a company which they grew from two people to over 500 globally when they sold it to Goldman Sachs for $340 million in 2012.
BackOffice provides data management services to large corporations around the world. The Kennedys then invested $5 million of their own money in Zudy, a move followed by an investment of $7.5 million last December by Tom's investment group, Miami Stuff.
Embracing the Zudy approach to rapidly develop mobile applications has begun in the media industry and with companies looking to provide mobile access from to application suites such as enterprise resource planning. Cost reduction, resource savings and competing in the "mobile modern world" should catch on in the sports world as well.
It's fast times outside the firewall.