It may sound like a TV service for the "other" football, but well-funded fuboTV has assembled a streaming sports-first lineup that offers fans of America's game an alternative to cable TV packages, a model to be followed starting later this year by Disney/ESPN and CBS.
FuboTV's sports-depth approach actually puts it far beyond current competitors DirecTV Now, Sling TV and PlayStation Vue in total coverage as it offers a channel lineup featuring sports around the world with some in foreign languages. That's on top of live sports coverage in the U.S. of the NFL, the NBA, the NHL, Major League Baseball, golf and others.
And yes, with fuboTV you get your staple news, niche and broadcast TV staples as well, all for $35 a month. FuboTV has a very heavy load of global soccer channels and should appeal to Spanish- and Portuguese-speaking consumers with channels from Univision and Telemundo, among others.
CBS, ESPN to Join In
It may be sports coverage breadth that helps fuboTV compete with streaming services announced this week by CBS and Disney (under the ESPN brand) that will be all-sports and multi-sport respectively. CBS quoted a late 2017 launch and Disney set an early 2018 introduction.
For fans, a sports-first approach is a welcomed departure from the status quo in which OTT service providers go light to medium on sports channels or offer them as a pay extra add-on in a strategy to appeal to a broader audience. The cost of sports channels that some don't use has been a key reason why many have already cut the cable for the likes of Netflix, Amazon and skinny bundles.
FuboTV, with its sports-first programming focus, has run a reverse. The upstart has caught the eye of financial powers as was proven when it recently landed $55 million in a Series C funding round led by Northstone Ventures, with new investors 20th Century Fox, Sky and Scripps Networks Interactive. Former NBA Commissioner David Stern is also an investor.
The CBS additions bring fuboTV's line up to over 65 channels including seven of the eight most popular broadcast networks (ABC is not there) and roughly 35 sports services. The company should be able to add more sports programming thanks to its recent funding round, which brings its total funding to over $75 million.
The International Element
By contrast, fuboTV focuses on depth in sports, though it adds plenty of channels in other categories. Its lineup focuses heavily on soccer fans around the world with some channels broken out by language. For example, consumers can choose add-ons such as Portuguese Plus' three channels for $14.99 a month. A soccer -heavy option Sports Plus, with the Fight Network, can be added for $5.99 a month.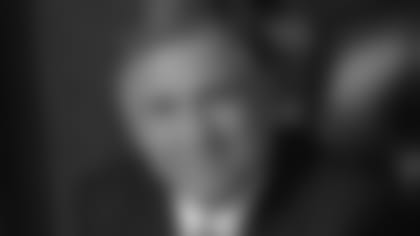 FuboTV includes Univision and Telemundo in its base channel package, as well as the fledgling Olympics Channel and golf coverage. It includes over 10 beIN Sports channels. BeIN is a global network of sports channels that go far beyond the 50 states, and the NFL.
Financiers weren't the only ones watching fuboTV. CBS Corp. CEO Les Moonves announced plans for an all-sports OTT service in comments from his company's Monday earnings call. And he claimed fuboTV's performance is already contributing to its bottom line. "Later this year, we will roll out a 24/7 live streaming channel like CBSN for sports as part of our ongoing OTT strategy," said Moonves. "It does not yet have a name. We think sports fans are looking for something like this, and that opportunity is significant."
CBS, inked a carriage deal with fuboTV in June that added its NFL games (Sunday afternoon and some Thursday night football games). fuboTV also got CBS Sports Network (CBSN), the model for CBS' all-sports CBSN OTT service. It wasn't until this week that CBS did the same with DirecTV Now.
"Already this year, we've signed on with Hulu, YouTube TV and fubo, and these new services have begun contributing to our results in a meaningful way," claimed CBS' Moonves.
Depth and Breadth
Here in the U.S., fuboTV offers NBA TV, the Big Ten Network and regional sports networks (RSN) from companies such as Comcast (CSN), NBC and Fox. Founded in 2014, the sports-focused OTT service won't appeal to those interested more in movie channels and non-sports niche channels. Many of them have long since cut the cable cord for Netflix and Amazon - and more recently - movie channel-specific (HBO) services. They see live sports as much of the reason for rising cost of cable TV packages.
The sports-focused fuboTV Is currently supported on desktop and mobile web browsers, Amazon Fire TV and Fire TV Stick devices, Android and iOS smartphones and tablets, Apple TV boxes, Chromecast and Roku TV and players.
The NFL Fan Impact
Since there's no single streaming service that carries all NFL games live, fans looking to cut the cord to save money now - or soon - need to decide what services and products (antennas) to combine to get the games they want. If a move needs to be made now, fans must decide what games they can do without.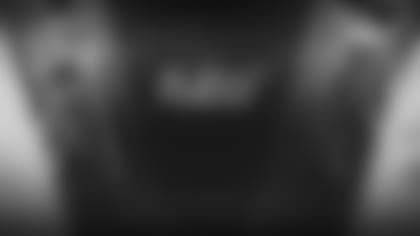 FuboTV doesn't count the NFL Network or ESPN among its programming partners, but fans need to remember that OTT services are very much a work-in-progress with providers continually adding channels to the limited lineups they launched with.  Sling TV from DISH and Sony's PlayStation Vie didn't add NFL Network until well after their debut. Since fuboTV has CBS, viewers get many Thursday Night Football games.
Opportunity Knocks
The NFL could partner with fuboTV and its content partners to help fuel its international viewership expansion strategy, which includes a regular season game between the Oakland Raiders and New England Patriots in Mexico City. Univision is building a radio station network that includes live gamecasts in some NFL cities.
When it comes to helping the NFL reach young age groups with its brand, I's worthy of note that Univision also covered the Madden 2017 Classic competition months ago. Gaming and more recently esports have young age groups spending more time online than watching cable TV programming.
Savings Beyond Cord Cutting
Those fans looking to cut cable costs by moving to OTT options need to know that since last season, extra savings have been made possible by providers that let you stream without data charges if you subscribe to their wireless service as well.
FuboTV is part of T-Mobile's Binge On program so customers of the company's wireless service don't pay data charges for streaming the OTT service on wireless devices. The same holds true for DirecTV Now customers that also subscribe to AT&T Wireless. Verizon users can get all primetime NFL games and local market Sunday games without data usage charges.
Check First
Fans, don't assume that because an OTT service package includes a TV network such as CBS Sports Network, that you will be able to get it where you live. The Internet TV streamers land the rights through carriage deals to CBS-owned stations, typically in big cities and often with non-owned affiliate stations on others. Still, non-owned stations are free to show what they want on game days so check the station list first.
Disney/ESPN Challenge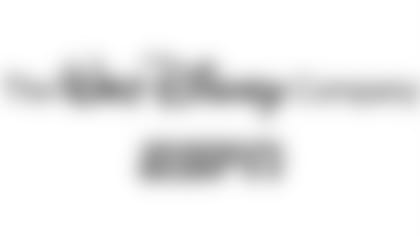 In announcing the streaming sports service that it plans to launch under the ESPN brand early next year, Disney claimed the offering would include thousands of regional, national and international sporting contests annually. It's unclear what sports and leagues it will cover outside the states.
The Bottom Line
After service announcements just this week, sports-first and foremost fuboTV will face challenges from deep-pocketed competitors such as Disney and CBS. fuboTV's sizable current advantage is in international sports and league coverage, with much for fans speaking foreign languages.
When it comes to NFL coverage, fuboTV would be wise to add NFL Network and RedZone to its channel lineup. It's unlikely Disney will let its ESPN unit join fuboTV. The OTT service provider needs a higher profile in the U.S. and to maintain its $35 monthly charge for its Premier service. Balancing the need to add channels with maintaining service pricing is a truly daunting challenge.
Bob Wallace is a technology journalist with over 30 years of experience explaining how new services, apps, consumer electronic devices and video sources are reshaping the wide world of sports. Wallace has specific expertise in explaining developments at the intersection of sports and technology. He's the Founder of Fast Forward Thinking LLC.