If you think pro sports can only reach you in the living room, on the radio and on your smartphones, you could be in for a big shock when you stop to gas up, step in an elevator, grab a coffee at the convenient store or enter an office building.
Several brand-expanding companies are delivering content - and often ads - to mini TV screens in a calculated effort to reach a "captive" audience whose near-full attention they can win for a while and pitch ads made out of video content to drive sales and boost brand recall.
This form of outreach has been embraced by countless Fortune 500 companies who have bought ads on the systems. On the sports front, the NBA, PGA.com, ESPN and The Bleacher Report already deliver content to these screens, which are called digital out-of-home (DOOH) systems. I haven't seen the marketing-savvy NFL yet, but that could change.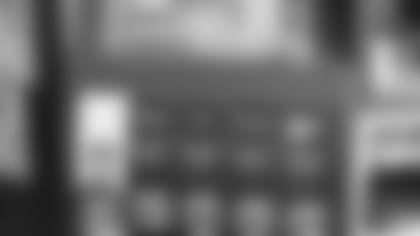 At a recent stop at an Exxcel station, Gas Station TV (GSTV) pitched the stuff inside spot as well as quick hitting sports for ESPN, a credit union, The Mass. State Lottery, and a (paid) news bit from CNN (not the long closed loop you get waiting for a flight). I guess it's not a surprise I remembered them all, as DOOH users and network operators claim very high brand recall rates.
You can ignore and the video and audio that plays from the pump screens, but you can't fast-forward/skip it like a TV pitch or a website ad, or turn down the sound on a car radio.
The name DOOH can cover GSTV, monitors in elevators, screens in office buildings, and often in-store video systems aimed at driving product sales by mixing a pitch with useful informational/entertaining programming. Digital signage is a different area that typically lacks a video programming element, though some see these two types of network merging over time.
The DOOH systems typically play short spots pushing items for sale in stores (come in to our gas station mini-store for X, Y and Z) combined with ads they sell and make money from for other merchants. That's one shot at buying more than gas and a second that delivers new revenue from those who pay for ad on the system.
One of the first large corporate uses of DOOH was at Walmart, with in-store TV monitors steering shoppers to special deals, sale items and seasonal products based in part on the stores location in the U.S. Wouldn't it be great to soothe customers by adding in some sports highlights, with a ticker at the bottom? It would almost certainly take your eyes off of the customer in front of you who has no idea whatsoever how to use a card swipe or want to debate prices, coupons etc. etc.
The screens are networked by operators to enable the delivery of content. Forward-acting companies include Gas Station TV, Captivate Networks, and the Office Media Network. 7-Eleven was among the first non-gas station companies to launch an in-store system (for those waiting on food and hot beverages.) Mobil, Exxcel, Cumberland Farms and others already have screens that feature short-form sales-driven programming.
Most importantly, they extend the branding reach well beyond traditional viewing outlets such as the living room, the stadium/ballpark (in sports). Efforts have been made to push products on planes and in movie theaters, but they are less effective as they are less frequented than the venues mentioned above.
The league has long expanded its reach through widely available channels to expand its brand to the point where it's already America's game on the way to becoming a year-round sport. The challenge here is for the NFL to stay in the front of the mind of fans after the Super Bowl and before the pre-season begins. These systems could help with this ongoing undertaking.
The league is in a great position because it possesses the most coveted content, live game footage from which captivating clips could be made for any sales-driven outreach. Through partnerships, it has already reached the TV screen, the smartphone and the laptop monitor. There are more screens for the having. I would be surprised if the long list of NFL and team sponsors wouldn't be excited about running sports-themed ads on systems that carried NFL video.
NFL teams have DOOH systems inside their pro shops and other merchandise stores and have been very aggressive with in stadium monitor-base signage. However, the promotion/sales/marketing opportunities extend far beyond visitors of these venues. Augmenting these and other broad-based uses should prove valuable.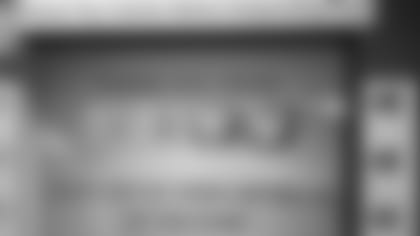 Gas Station TV (GSTV) – In 2006, is forward thinking founders began a plan to inform and entertain consumers at the pump. Based in Detroit, the company claims a network of over 2,600 stations across the country.
The network provides viewers a four-minute loop of content and ads that comprise content from CNN, ESPN, Bloomberg Business, Accuweather and Headline News combined with ads from Chase, Snickers, Chevrolet and Sprint.
GSTV claims 50 million audited monthly viewers at its stations across 42 states. The network is IP-Addressable, which means it has the ability to integrate tailored media down to the individual station level-minimizing waste associated with one-size-fits-all approaches. The average viewer age is 40.
Captivate Network –These folks make elevator rides fun. The company's network delivers programming and ads to some 12,000 elevator screens nationwide to keep business professional on the go up to speed with the latest developments in many areas. It's looking for other ways to expand its current network. The New York-based company claims to have 5.7 monthly viewers.
Its programming is split between news, business, work/life/style and sports with numerous programming providers in each category. Its advertising clients are household names such as the NBA, Netflix, Verizon, JetBlue, Fedex, Toyota, Southwest Airlines and Microsoft.
The company promotes long-standing sports venue Madison Square Garden as one of its success stories.
The Office -No, not Steve Carrell and crew but an equally magnetic network of monitors in some 750 large office buildings. Captivate bought The Office Media Network on April 1, of this year and plans to integrate the two networks. The resulting merged network will encompass more than 12,000 screens installed in more than 1,800 office buildings across North America's top urban markets.
Before the acquisition, Office Media Network, which featured The Wall Street Journal Office Network, was founded in 2006 and offered up content on digital signage screens in more than 750 premier office buildings across 15 top U.S. markets.
Harris Broadcast turned Imagine Communications. The vendor unit embarked on one of the largest DOOH deployments in 2011 with 7-Eleven spanning thousands of stores across the country. Harris ran the network as a managed service for the convenience store giant. The vendor's unit was acquired earlier this year and is part of a large networking entity called Imagine Communications.
At its outset years ago, the 7-Eleven system featured small monitors, some near coffee machines and other spots customers would wait. They delivered programming in the main categories and featured advertising from ABC. This common strategy promotes in-store purchases and provides a new stream of revenue for the company from ad sales.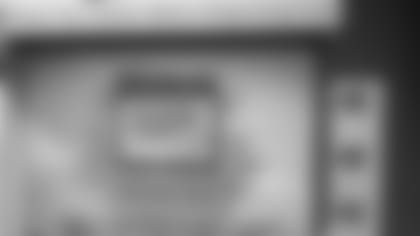 Outcast Media –The pioneer entered 2014 operating a national video network for gas stations and was bought two weeks later by retail petroleum technology driver Gilbarco Veeder-Root to more broadly address the DOOH needs of retailers.
At the time of the deal Gilbarco claimed Outcast's national network reached a monthly audience of 36 million viewers measured by Nielsen. The big benefit of the deal is that the network would now have more immediate access to Gilbarco's customer base of over 60,000 retail fueling stations and will grow to more than 100 million monthly viewers over the next two years.
The bottom line here isn't just about the bottom line. It's about keeping your brand in the front of the mind of consumers at places and times where shopping had not been a consideration (elevators and office buildings), or option (gas stations).
Whether it's to drive sales or simply to inform/remind fans of events, promotions and new products, DOOH systems can't and shouldn't be overlooked as an increasingly far-reaching means to expand retail brands.
Relax and enjoy your fill up, your elevator ride and convenient store coffee!
Bob Wallace is a technology journalist with over 30 years of experience explaining how new services, apps, consumer electronic devices and video sources are reshaping the world of communications as we know it. Wallace has specific expertise in explaining how and why advances in technology, media and entertainment redefine the way football fans interact with the league, teams, players and each other. He's the Founder of Fast Forward Thinking LLC.