With the calendar year and regular season coming to a close, it's time for fans to pull together a gift wish list for the NFL, its partners and all those that can use technology to further evolve America's game next year.
The realistic hope is that the 12 items on this wish list can be delivered over 12 months, not just one or eight days, to make 2015 a year where the hits keep coming and the fans don't go without. So what are the tech-powered items on the NFL fan list?
NOTE: I stopped at 12, but feel free to share your own/others at the end of this column. It's far better than making a list of your non-football related New Year's resolutions!
- Faster Internet Access. There's most certainly a need for increased speed as NFL fans continue to stream video over the web. Higher resolution as in 4K ultra-high definition (UHD) TV alone requires about 12 megabits. Cable companies, telephone TV providers and others like Google are upping speeds with talk of deploying 1 gigabit service. It's all good news for fans of America's game.
- 4G LTE for All? This latest "generation" of wireless communications promises to make mobile video an even bigger hit for NFL fans who, thanks to magnetic league, team and stadium apps are staying connected longer and in far greater numbers. Greater throughput cuts away at wait times for sharing pictures and video as well as content downloads. The move from 3G to 4G is underway. Rejoice.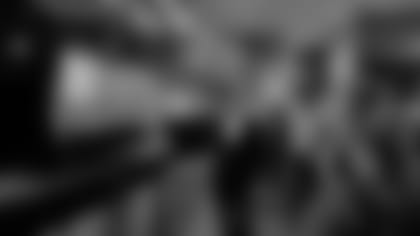 - Putting the "M" in Mobile Video. Fans can access NFL Now (and Plus options) for live and on-demand video viewing app from their desktop, mobile device, tablet, or connected device. In Week 15, the league reported that 61 percent of the visitors used NFL Now on a mobile device while 25 percent used a desktop. Though NFL Now and NFL Mobile (from Verizon) have big mobile followings, expect more smartphone apps next year. AT&A could join the wireless mix here.
- DISH Network's Web Service. Let's get some NFL game-carrying channels on this over the web TV service. Due out by yearend, it already has ESPN and regional sports networks such the SEC Network and the Longhorn Network, more live NFL programming should make it a big hit for pro football fans looking to cut the cable cord and still watch NFL games. Stay tuned as this is a work in progress.
- Comcast, DIRECTV and more, Oh My! 2015 could be a big year for 4K UHD TV with these TV service providers, as well as Netflix and Amazon pushing programming in the four-times higher resolution format to consumers. It's primarily TV shows and movies now and soon. Once the NFL's TV partners make the investment, the levee will break. There are plenty of UHD TV sets available now and prices are falling fast. Stay tuned!
- Retransmission Disputes. Enough is enough if you're a pro football fans and your provider is slugging it out with a channel or channels that carry live NFL games. Though there are ways (over-the-air broadcast signals via antennas) to survive this disruptive spats, the league fans want their NFL TV. Expect more disputes and wish for fewer.
- Stronger CDNs. Already the workhorse of the league and its teams video distribution efforts, content delivery networks need to evaluate different architectures to handle the volume and types of fat content they handle. CDN pioneer Akamai Technologies is already doing just that. These systems make viewing of web video a consistent viewing experience that we now take for granted. But nothing stays the same for long with viewer demand soars skyward.
- Connected Cars (and trucks). GM is driving availability of models with advanced wireless network connectivity that enable fans to follow the NFL when tailgating on just plain on the road. Here's to hoping other makers will follow suit as the idea of a Wi-Fi hotspot on wheels is appealing. Communications technology has helped sell cars and trucks for many years, dating back to the earlier years of OnStar. The more the merrier.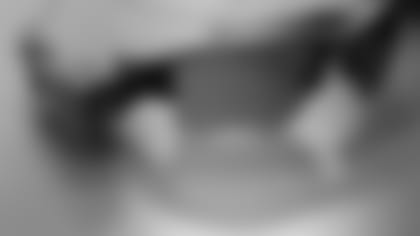 - Less Invasive Wearables. Miniaturization of HD cameras that can stream video content is pivotal to the acceptance of captivating content finding a big home with the NFL. Glasses/shades with these cameras can provide a whole new type of programming. But having to mount a camera contraption on a shoulder or helmet limits the real world use of other approaches. This market is evolving quickly so look for the "more and better" standard to apply here going forward.
- NFL Now/NFL Game Rewind Enhancements. The popular new (2014) app allows fans to customize the content they receive by team and player whether its live information or content from the league's gigantic warehouses of past video programming. Creating a "per-division" option would help fans focus a little more widely on their favorite team's rivals for competitive perspective. Letting NFL Game Rewind and GamePass subscribers watch classic games from way back (beyond 2009 – Rewind) would likely be a big hit also.
- Post-Super Bowl Disconnection Disorder. Whether it's original programming, content only available via the web and/or outreach via gas pump-top mini TV monitors, the league needs to reach those suffering from this disorder in its quest to engage fans after live games end and before training camps begin. Perhaps the ability to remotely visit the NFL (and team) Halls of Fame would be a start, perhaps supplemented by content supplied from the wearables of players during the offseason with NFL Now being a delivery channel.
- New Content Sources. This is the key to really keeping fans connected in the offseason at times other than the scouting combine, the draft, OTAs and training camp. Provide a channel, web destination and/or addition to NFL Network that carries not-before-seen content. That would include programming such as segments on what players do in the offseason, charity events, visits to hospitals, community involvement, junior cheerleader programs and personal appearance by current and former players.
Though it's not new content and therefore might be complicated, gaining limited use rights to football movies from decades ago to recent releases for those in the offseason who want more than transaction information and periodic updates could be a big hit.
Longer-form video such as movies would do the trick – football movies are among some of the best. This genre should be made available in an easily consumable means which means not having to buy a pay-TV subscription or maybe even jumping up a few tiers on the one you have to view it.
So is it better to give or to receive? When it comes to tech-fueled advancements and enhancements to America's game, I'll say "to receive."
2014 was definitely a landmark year for the NFL and technology with advances on countless fronts. The good news is that you can expect 2015 to surpass this year in terms of more and better options for fully enjoying the NFL. The only "bad" news is that the items on your wish list won't appear overnight.
"Give" the league some time and you'll "receive" an improved fan experience from the TV to the smartphone to the web and to the stadium.
Bob Wallace is a technology journalist with over 30 years of experience explaining how new services, apps, consumer electronic devices and video sources are reshaping the world of communications as we know it. Wallace has specific expertise in explaining how and why advances in technology, media and entertainment redefine the way football fans interact with the league, teams, players and each other. He's the Founder of Fast Forward Thinking LLC.