The days - and nights - of dragging old TVs and satellite dishes on pipes to parking lot tailgates to watch games-in-progress and stay current aren't yet over, but a new technology-driven age is dawning thanks to the emergence of connected vehicles with wireless options and new, portable satellite TV setups.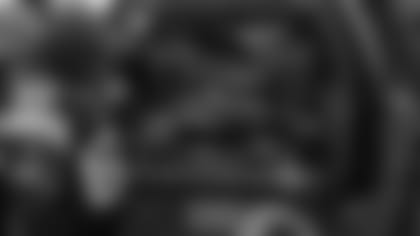 What's just beginning - for the legions of tailgaters that have gone without everything except their cell phones - is the ability to check scores and highlights for Fantasy Football when you want, connect to social media, play Madden 15 and watch games. That's minus the boat anchor- heavy TVs of the 90s with their rabbit ear antennas and standard-definition resolution picture.
No stadium Wi-Fi outside the venue is no problem as vehicles from top auto makers have the wireless technology embedded. No more counting on small phones with small screens and weak batteries to support Wi-Fi hot spots. Rides like Onstar-equipped GMC trucks (with a 4G LTE link coming later in the 2015 model year) are able to support seven devices with a battery that won't tap out in the lots. And no more slamming your data plans like an under-protected QB in an all-out blitz.
The key here is what are called embedded systems in vehicles. In this case, powerful wireless routers provide bountiful capacity with GM and Audi cited by Strategy Analytics as companies turning trucks and cars into Wi-Fi hot spots - with 4G LTE -for today's tailgaters. Others plan to follow suit.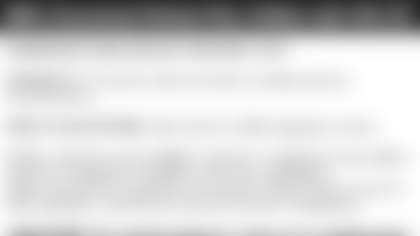 TV Time: Field of Options**
But while in-car Wi Fi routers are fueling change in tailgating technology, Mark Fitzgerald, associate director of the Automotive Practice at Strategy Analytics, cautions that even Wi-Fi with 4G LTE may not be enough for tailgaters looking to stream live video -especially HD video - to their TV monitors.
That's where the satellite TV industry comes into play.
Fans can score a mobile satellite antenna with a receiver and remote for $550 and throw in a conversion kit that lets you attach the antenna to the roof of your vehicle long-term. Also available are setups that support two HD TVs and a DVR. Batteries beyond the vehicles' are available separately.
Dish offers a sleek satellite antenna for a single HD TV that you can add to your current TV subscription for $7 a month, which appears on your monthly bill.
And for those with older vehicles and the do-it-yourself "(DIY) gene," there are kits from DirecTV, Dish and others for $100-$250 that let you put the system together on your own and include a small dish on a collapsible tripod and all the cables and ancillary equipment required. This is a viable option, in part because it can help fans avoid installation charges from professional installers.
Battery power is always an issue with cell phones and cars parked in lots for hours and has some such as the Consumer Electronics Association (CEA) trade group recommending tailgaters grab a standalone battery pack - Duracell makes them - to avoid draining power sources.
Or, you can rent a RV with all the technology trimmings for the game or simply retrofit your ride with basic consumer electronics and communications technology. All-in-one systems include the satellite antenna and receiver (and occasionally a TV display) and are compatible with satellite TV service from DirecTV, Dish Network and Bell TV (Canada).
In-vehicle entertainment system with their seat-back digital displays mean tailgaters don't even need to leave the car or truck to capture live NFL action when its blowing cold rain out or when the temperature falls well below freezing, They're also handy on the drive to and from your tailgating parking spot.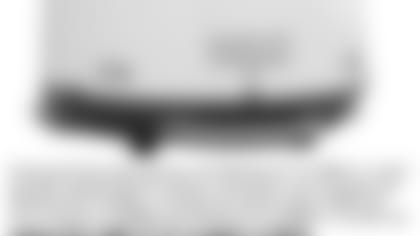 But these in vehicle displays require a TV signal, so acquiring a mobile satellite antenna is typically required.
Trending: Tailgating Technology
The accelerated tailgate technology makeover is the direct result of two intersecting trends with the first the stepped up infusion of networking and wireless technology in vehicles under "connected car" initiatives. The second is the TV service providers' addressing the entertainment needs of the mobile football fan.
The first should have automakers such as Ford and other automakers, adding Wi-Fi as an Internet access capability across its line. It's unclear if it will be an option or an additional feature. This situation is certainly a TBD worth tracking.
Adding communications capabilities to motor vehicles is hardly new given the steady evolution of telematics, a broad umbrella which covers telecommunications, wireless technology and vehicular communications as one. GM's creation of OnStar in 1995 gave forward-thinking fans a glimpse into what would the future - now - would be as far as football tailgating is concerned.
Tailgaters have long been drawn to a fan vehicle with a TV like moths to a porch light after dark to watch live games and check up on scores from around the league on Sundays. Many have spotted cars and poles with home satellite dishes attached to them by "hard core" fans.
And far too many have tried with limited or no success to use their phones, which not so long ago had truly tiny displays, to get scores, send texts and share tailgate photos using overwhelmed cellular networks jammed by tens of thousands of game go-ers all trying to do roughly the same the thing during the same hours before kickoff and after the game.
Advances in satellite TV componentry - and more affordable prices for antenna and receiver combos - won't be enough to provide a next-generation tailgating experience. Many fans are content to enjoy grill food, beverage and conversation, or just hanging with other fans and sharing game day observations.
But combining TV tech advances with a broader availability of in-vehicle Wi-Fi hot spots adds new dimensions to the tailgating experience.
And while propane has replaced fire for grilling and heating purposes, none of this, of course, will eliminate the TV as a longstanding icon of the typical tailgate. It doesn't matter whether it's sweltering in San Diego or snowing heavily in New England, the football fans' need for the latest in game developments around the league and general entertainment will continue to reign supreme.
Share your tailgate tech experiences and...
Bob Wallace is a technology journalist with over 30 years of experience explaining how new services, apps, consumer electronic devices and video sources are reshaping the world of communications as we know it. Wallace has specific expertise in explaining how and why advances in technology, media and entertainment redefine the way football fans interact with the league, teams, players and each other. He's the Founder of Fast