With training camps underway and the pre-season kickoff looming large, it's time to begin preparations for tailgating using a variety of items from no-tech to high- tech to ensure the best possible pre-and post-game fan experience.
Suggested items on the list will help those looking to get as much enjoyment in the parking lots with friends as they do when their home team wins. That's done by getting folks to and from their lot spots (and seats), while staying abreast of all the day's action across the NFL - all without breaking the bank.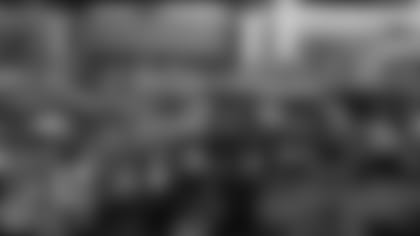 Like the game is conducted, tailgating has changed with the ongoing introduction of technology. Evolving apps, wireless services, video streaming advances and easy antenna options together enable tailgaters to check scores, watch games live on small and big screens, and share pictures and videos with friends.
Tailgate essentials of all types can be found in your team's pro shop, sporting goods stores and sometimes in department stores. Experience enhancing apps spanning devices can be found in app stores and beyond.
Remember: proper preparation prevents poor tailgate party performance. Here's the list:
Gameday Apps. No, not food items. Many clubs have created apps that provide all the information fans need to plan their arrival at and post-game enjoyment of the Sunday contest. This includes the weather forecast, traffic updates, and stadium parking guidance, seat location and more.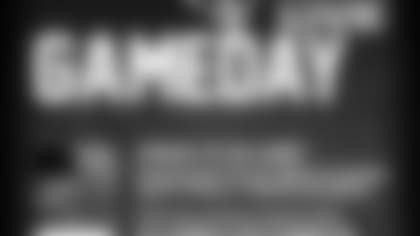 A growing number of teams have added the ability to order food from fans' seats and/or find the bathroom with the shortest line. Some, such as the Patriots' Gameday Live App, deliver post-game coach and player press conference coverage.
Power Inverters. Power inverters are must-review item for those needing power for smartphones, iPads, laptops and TVs. These gym bag-sized systems attach to your vehicle's battery and convert its 12-volt DC power to AC power. The units have several AC ports as well as a few USB ports. One such option can support 450 watts of continues power with a peak of 900 watts.
Power inverters can be found at outdoorsman stores and online. Expect to spend about $75.
Tailgate TV. A few years ago, it looked as if the mobile antennas needed to bring TV to your tailgate wouldn't be solely focused on RVs. That hasn't happened for the most part as the devices are still large and require work to set-up or install. And some are service-specific, meaning that to get your DISH TV at the tailgate, you need a DISH antenna system.
The great news is that a combination of a big-screen TV with a HDTV antenna captures over-the-air signals broadcast from NBC, CBS, ABC and Fox for a small price with only a simple attachment of the set-top device to the TV required. Pricing for HDTV antennas starts as low as about $20. Outdoor HD TV antennas are widely available as large pharmacies and small department stores (and online).
To receive NFL Network and RedZone programming on a tablet, however, fans must log in online with the cable TV provider that provides them the channels at home.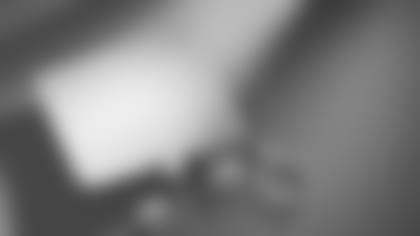 If you're planning to tailgate at games before the regular season kicks off, the league's NFL Game Pass provides all preseason matches live along with local market radio. The subscription product also lets fans replay games after they conclude and tap into the NFL's vast vaults of on-demand content.
Those who pay for the out-of-market game package NFL Sunday Ticket can download the free app and log in to watch non-local games. This app enables streaming to smartphones, tablets and connected devices such as Microsoft and Sony gaming systems, Google's Chromecast, Roku sticks and more. Subscribers also get DirecTV's Red- Zone and Fantasy Zone channels.
Real-time Scores and Highlights. For fantasy footballers and others looking for scores and highlights from around the league, there are options. Verizon Customers with the NFL Mobile app can get live local and primetime games streamed to their smartphones.
For those with non-Verizon Wireless subscriptions, the free NFL Mobile provides plenty of info, but not live-game streams as Verizon is the exclusive wireless provider of the NFL. Primetime NFL games are only available to Verizon customers with the NFL mobile app.
To receive NFL Network and Red Zone programming on a tablet, however, fans must log in online with the cable TV provider that provides them the channels at home.
Fun and Games. For those looking to up their tailgate game above bean bag toss competitions, NFL partner EA Sports offers a free app that allows fans to play Madden NFL games on their mobile devices. The app can be downloaded from the Windows Store, App Store and Google Play store.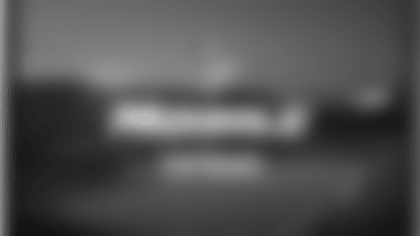 The NFL itself also offers a fantasy football app - for use on mobile device and more - that lets you play games and check the impact of games on your dream teams.
The Connected Vehicle. When I wrote the tailgating checklist piece in 2015, select automakers had begun offering 4G LTE connectivity in certain new vehicles through onboard communications systems. Since then, the capability has been spread along with 4G LTE service deployment to far more vehicles, often as options, letting fans connect to fan destinations once they jump in their rides.
"It's full of power outlets and USB jacks, so pretty much everyone at your tailgate can charge their phone at the same time," CarMax said of the Chevy Silverado 1500. "Optional 4G LTE Wi-Fi capability means you've got a truck that will keep even the most plugged-on happy. It also means you can stream the game or music to suit the situation." Tailgate-useful add-ons include wireless device, charging, satellite radio and a seven-speaker Bose sound system.
Wireless connectivity can be a differentiator for selling new cars, SUVs and trucks as the industry seeks broader revenue streams. Also since then the industry has seen the rapid emergence of unlimited data plans which are widely available. For those not on an unlimited plan, be especially mindful of your data usage, especially when streaming video content.
Thankfully, vehicle wireless connectivity isn't just for new and late model vehicles. Aware of its drawing power, third parties in the auto industry provide add-ons for older rides that provide affordable wireless options for those lacking. This option – and connected car 4G LTE -is worth checking out, especially for those that need it before and after tailgates.
High -Tech Appliances. High-tech and multi-purpose devices should save money and cut clutter at the very least. That's when you can get them without problems. My recommendation of an expensive Swiss Army knife styles cooler two years ago turned out to be a big lesson in buyer beware when it comes to brand new products from new brands.
Thousands of fans are still waiting for their Coolest Cooler.
From my 2015 piece: "the Coolest Cooler (ever) grabbed my attention. Its all-in-one approach features a removable waterproof Bluetooth speaker, a built-in and waterproof USB charger, and a LED light in the cooler lid for games that start or end after sundown. No-tech features include a blender, bottle opener, cork screw, plates and knives a cutting board  and a bungee cord to hold items like a folded up chair- and it's all on wheels."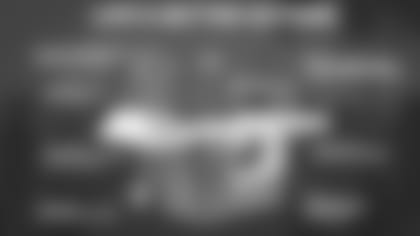 The company launched a Kickstarter funding campaign but priced the coolest cooler too low ($185). As a result, thousands of "the early interested" are still waiting for their units.
Fans that were thrown into sticker shock by the eventual $485 price tag turned out to be the lucky ones. Why? Well, the maker was counting on sufficient funds from a Kickstarter funding program that combined with huge demand, resulted in most buyers not getting their cool coolers. A Department of Justice ruling says the company must deliver to the thousands still waiting in the next three years!
For those looking for multipurpose coolers with or without tech, I'm going to recommend the online sites of such as Brookstone and Sharper Image - in addition to actual sporting goods locations. The exotic novelty stores tend to be a bit pricey for their specialized items, but they do offer cool coolers. For most tailgaters, it looks like basic coolers with ice or liquid cooling flats take the day when all is said and consumed.
Low-, No-Tech Items
In the quest for the optimal tailgating experience, fans need far more than tech for basic functions and creature comforts. The following actually can play a larger role in delivering fan enjoyment than advanced tech products. If you are burning in the sun, soaked in the rain of freezing in the cold, you aren't going to be able to fully enjoy your tailgate.
Tents/Canopies. Everyone has to deal with weather at some point, so tens/canopies are almost a must whether you need shade from direct sun and high heat, rain and wind or falling snow. If it's more than sun, buy one with attachable sides.
Tire Inflators. Many teams send around multi-purpose "rescue" vehicles through parking lots for those whose rides have a dead battery or need a tow. But if you're parking in a tailgating lot, you could find yourself running over sharp debris coming in or out. Lots of lots aren't well lit. These inflators start in aerosol containers and can re-inflate a flat tire to avoid having to change one.
Propane Heaters.  In windy and cold climes, and in the back half of the regular season, the value of warmth rises. Early tailgaters counted on wood fires and others jumped in their vehicles and turned don the heat. Sitting inside isn't really tailgating, but it can wear don your battery if the vehicle isn't running.
​So thank the football gods for the propane-fueled vertical heater. They are basically a space heater covering one direction atop a propane tank. They get the job done but don't get too close or they'll melt the outside of gloves when you attempt to warm your hands.
Also Essentials.The need for the following items should be self-explanatory: cell phone charging devices, large folding tables and chairs, hand/foot warmers, water-resistant clothing and footwear, towels and disposable rugs, etc.  And gas up before you head out.
The Bottom Line
DON'T FORGET THE TICKETS!!! Many people have had a Homer Simpson moment and forgotten their paper tickets at home. Most all NFL clubs work with Ticketmaster. The company's Mobile Entry capability allows fans to use its free mobile app or the browser on their mobile device to access an order and have tickets scanned from their smartphone.
For those that wish to manage their tickets from their mobile device, Ticketmaster can send them directly to your smartphones via email. For the others, as many teams send out paper tickets to season ticket holders, fans can use a Ticketmaster app to convert tickets into a code for easier entry. This can be initiated from some game day apps. That sure beats heading back home and a return.
Enjoy your tailgate and share your tailgating tips.
Bob Wallace is a technology journalist with over 30 years of experience explaining how new services, apps, consumer electronic devices and video sources are reshaping the wide world of sports. Wallace has specific expertise in explaining developments at the intersection of sports and technology. He's the Founder of Fast Forward Thinking LLC.