Drowned out by endless discussion of lower NFL TV ratings is the league's effort to identify and create new online inventory, which is providing hope that they can cut the cable TV cord, while "cord-nevers" get more broadband game viewing options.
The undertakings are powered in part by NFL broadcast partners such as CBS and promise to build a larger online audience - and fan base - among millennials and youngsters that want the NFL, but delivered via the web, not via their parents' cable TV bundles.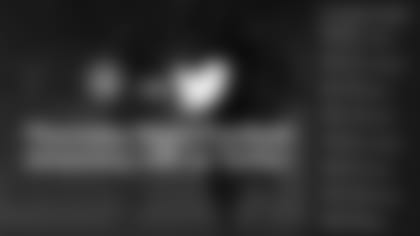 2016: A Year of Milestones
Just this year, the NFL sold streaming rights for Thursday Night Football  for 10 games to Twitter, played a regular season game in Mexico City for the first time since 2005 and this week announced a jump from two games to four in London next season. Don't forget Internet services from NFL broadcast partners.
On the expand-your-brand front, don't forget the non-game cast partnerships with streamers for virtual reality programming and the deal with Amazon to exclusively carry the NFL original series All or Nothing. Others had competed to land Twitter's deal and Amazon now wants live sports content as its Prime Video service, which was extended to 200 countries yesterday is sports-free. Yahoo streamed a game worldwide last season that was "broadcaster-friendly."
What will the 2017 season look like opportunity-wise?
We all know that games online don't draw anywhere near as many viewers as telecasts from the NFL's longstanding broadcast partners - CBS, NBC, ABC and Fox. They do, however, grow the audience when added to the viewership numbers for traditional TV.
Internet Streaming - as an Additive
A case in point: Last Thursday's Kansas City Chiefs' 21-13 victory over the rival Oakland Raiders on Thursday Night Football in a battle for first-place in the AFC West averaged a Total Audience Delivery (TAD) of 17.8 million viewers across all platforms, the league said.
The viewing platforms included NBC, NFL Network, Twitter, NBC Sports Digital, and NFL Digital. The data's from The Nielsen Company, and digital data from Adobe Analytics and Twitter.
Of the 17.8 million viewers, streamers accounted for 417,000 audience minute viewers. Twitter's chunk of that average audience number is 280,000.This is the most total viewers for a Thursday Night Football game on Twitter this season (through eight games).
And last year's test stream with Yahoo, in which only the two team's local markets received the regular TV markets, "exposed" 15.2 million people to the stream, many of them through Yahoo's (YHOO, Tech30) popular home page. That number was inflated as the video played automatically whether fans visiting the destination but not to view the match.
Going Global?
The Mexico MNF game, the first matchup in the country in 11 years, was broadcast on ABC/ESPN and streamed via the company's WatchESPN app. Four of the NFL's 10 largest single-game attendance totals have come in Mexico, including the top two, according to the league.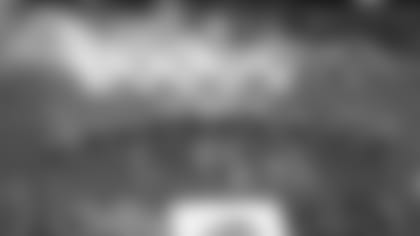 The Mexico City Monday Night Football matchup was not live streamed - except by the NFL's game streaming service GamePass - and neither of the London games were streamed by a third party as Yahoo had done last seasonwith one. Both were widely consumed on traditional TV here in the U.S.
Fan Impact
Long looking to cut the expensive cord for "cable TV" programming packages, many fans have sought a far less pricey alternative with eyes on the Internet. Though options are evolving, none yet provide fans all NFL games online in the U.S.
Though the future continues to brighten, countless cost conscious fans have embraced affordable indoor/outdoor TV antennas (a onetime-purchase) and added one or more low-price non NFL services such as Netflix to round out their entertainment needs.
Most important here is the recognition by the NFL that there are many viable ways to expand their viewership online - often in conjunction with broadcasters such as CBS. And the league's ongoing streaming deals with Yahoo, Twitter and Amazon etc. (expect more) are setting the stage for broader distribution of games and more on the Internet.
The Broadcaster Perspective
It's highly unlikely that CBS - which pioneered live streaming in sports with March Madness over 15 years ago - has since seen the NFL as a broadcast/ratings only asset. The company CEO Less Moonves has admitted that broadcasts of TNF aren't really about revenue but more about advertising its other shows.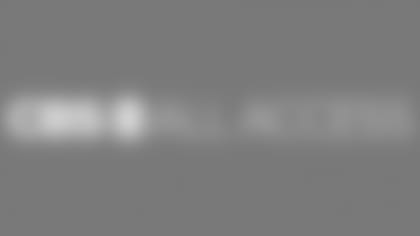 Streaming is a very different story for the media giant which recently launched its own Internet $6 a month TV service - CBS All Access - which has landed programming rights from the NFL for streamed games it already broadcasts. NFL game streaming began December 1. It's unclear if CBS will join AT&T's DirecTV Now's new web TV service or take advantage of future opportunities with Hulu, etc.
At present, CBS live streams the NFL playoff games that it broadcasts.
The Wireless Factor
Well worthy of note is a change with the way Verizon, the league's exclusive wireless provider, lets fans live stream local and primetime games to their mobile devices and more. This year, the NFL partner decided not to count streaming of these games against customers' data plans. 
Verizon streamed both London games to its wireless customers that have the free football app - NFL Mobile. The Jacksonville-Indianapolis game was also streamed by CBS, which televised it. And it was online for subscribers to NFL's Sunday ticket package.
The Audience Measurement Challenge
To say audience measurement is a work -in-progress keeping up with online and mobile is a vast understatement. It's like measuring the length of a train as it speed by you on the tracks. As a result, it's difficult to find a single method for multi-platform audience measurement.
In the meantime, the NFL relies on a combination of viewing numbers provided by Nielsen, Adobe, the streamers themselves and then adds in numbers for internal viewers of games it streams itself.
And while the numbers don't give you the clearest picture of the impact of live NFL game streaming, they do show that streaming is additive to traditional TV game telecasts. 
The Bottom Line
Broadcasters have been interested in Internet streaming TV since before their launch of ABC-Fox-NBC joint venture Hulu in a decade ago. Many have cut deals with streamers to carry their channels as part of their online TV programming bundles. That's regardless of ratings.
While revenue from licensing online inventory is more than welcomed, perhaps it's the cross-platform viewer data garnered from live events such as NFL games that's the real MVP (most valuable property).
As far as the NFL's concerned, it's  evolve, innovate and grow.
Bob Wallace is a technology journalist with over 30 years of experience explaining how new services, apps, consumer electronic devices and video sources are reshaping the world of communications as we know it. Wallace has specific expertise in explaining how and why advances in technology redefine the way sports teams interact with their partners, players and fans. He's the Founder of Fast Forward Thinking LLC.