Football fans need only look to the history of the pro sport to understand how technology has helped advance and enhance America's game. This column will help you keep pace with new products, services and apps to better enjoy the NFL. But first, it's important to review how the league and technology became intertwined.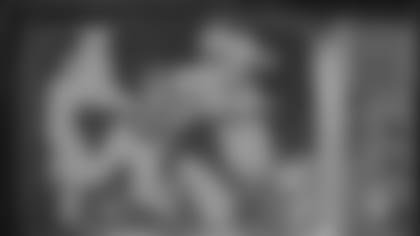 When the Boston Patriots Football Club was created in 1959, color TVs and remotes did not exist, nor did wireless phones, HD, cable TV, the Internet , movie rentals, sports talk as we know it today, fantasy football and flat screen TVs. I could go on, but you get the picture on why you didn't really get much of a picture as a football fan when compared to today.
Now consider the landmark, technology-driven advances that have reshaped the sports fandom world since 2000 alone.
-Widespread cable TV availability offering hundreds of channels available 7x24.
-Broad acceptance of the Internet as a means of communications, sharing and video delivery, supplementing the print media and broadcast TV.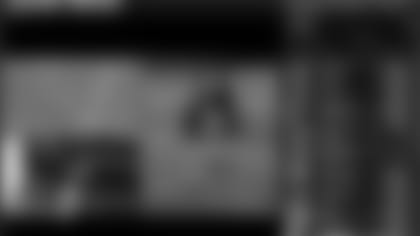 -Flat screen TVs with HD resolution and web connectivity.
-Live streaming of sporting events such as March Madness, the Olympics and the PGA.
-Apps that enable smartphones, tablets and mini-tablets receive live and on-demand streaming sports content spread like wildfire.
-Facebook, Twitter, Instagram and other social media sites launch and evolve.
-Sports talk radio and TV take root in NFL cities and far beyond.
-Fantasy sports rise following soaring video game usage.
As a result of the above, it's little surprise that the Super Bowl reigns as the most- watched live sports event in the U.S. and that Sunday Night Football was the most viewed network TV program in 2013.
In this space each week we will cover the impact of technology on football as it enhances - and often presents challenges to - the fan experience. We will feature examinations and track updates on new apps, products and services and highlight the expanded use of technology to advance pro football.
Also expect Q&A pieces from interviews of Patriots and NFL executives that will provide greater insight into the evolution of the game and peaks into what's coming down the road for fans.
Here are some of the fan-relevant topics that will be covered in the months ahead in this column.
What's Aereo and Why Should I Care?**
Upstart Aereo has developed technology and antennae that take over the-air broadcasts from top network affiliates in major local markets and stream the content to web users for $8 a month, without compensating broadcasters. This allows fans to watch their local football teams for next to nothing. Aereo's efforts portend to reshape the landscape of the TV industry. The company and its broadcaster opponents are awaiting a Supreme Court ruling on whether the Aereo approach is legal. What happens if broadcasters lose? What if Aereo loses? How are sports fans affected in either scenario?
That' the (NFL Sunday) Ticket. How will the proposed AT&T merger with DirecTV affect how and where customers can access the super popular package. And if the merger I shot down, will DIRECTV retain the package or will the NFL offer it to one or more other pay-TV providers and broadband newcomers such as Google?
APPS-olutely! New apps for mobile devices are providing new and better ways for fans to enjoy the NFL year round. The league is launching NFLNow http://now.nfl.com/ this summer which lets fans customize the streamed content they receive by team and player for starters. Stay tuned!
New TVs for the Fan Cave? While bigger has been better with flat screen TVs, a higher-definition picture is always best. See what big technology-driven advance in resolution is on tap for your fan cave fixture.
The Hunger for Live-Streamed Games. Streaming isn't just for the World Cup and March Madness. Fans with the required apps can already stream games live on Sunday and Monday nights. What's the league's/teams' thinking for taking live game action wide scale to the web?
Coaching with Video. Video apps are changing the way teams and players are coached by letting the leaders analyze recorded footage of them on their laptops, tablets and smartphones. Video can be used to record every play and break down an entire season's tendencies. It can be used to teach and by players for self-evaluation.
Sports Science – Building a Better Sport. How can technology enable the league and individual teams apply physics to in-game plays situations such as tackles, force of impacts and player speed to better protect individuals from potential injury. Also, how can this precious data be used to design new and better equipment for player protection and optimize conditioning drills and coaching techniques going forward? Stay Tuned!
Games, seasons and personnel changes come and go, technology continues on, often in the background and out of view. We'll shine a spotlight on technology driven enhancements to the NFL experience wherever they are focus on how they affect you, the fans.
Fire away with comments, suggestions, ideas and general feedback!
Bob Wallace is a technology journalist with over 30 years of experience explaining how new services, apps, consumer electronic devices and video sources are reshaping the world of communications as we know it. Wallace has specific expertise in explaining how and why advances in technology, media and entertainment redefine the way football fans interact with the league, teams, players and each other. He's the Founder of Fast Forward Thinking LLC.