As part of its labors to expand live game viewership in the U.S., and far abroad, the National Football League is taking a two-pronged approach by trying to appeal to both potential game viewers and those who play games online.
At stake is the future of America's game in the U.S. and overseas. Millennials have largely grown up with online gaming, but not necessarily watching NFL games cable TV. TV rating were down last year but the league noted recently that its overall viewership, which also includes live streaming, reached an all-time high.
What Tencent Gets from the NFL:
Live and on-demand select preseason games, all Thursday Night Football, Sunday Night Football and Monday Night Football games, as well as select Sunday afternoon games, the playoffs, the Pro Bowl and the Super Bowl for the 2017, 2018 and 2019 seasons
Expanded footage and programming rights, such as the NFL Draft, NFL Combine, and NFL Game Day, as well as programming such as NFL Hard Knocks and A Football Life.
Live games and content for fans to access through Tencent's NFL sections on both mobile and desktop terminals including Tencent Sports, QQ.com, Tencent Video, Kuai Bao, Penguin Live, Tencent Sports app, Tencent Video app, Tencent News app, as well as its social networking services, QQ and WeChat.
All NFL games under this agreement will be aired free (not behind a paywall) on Tencent.  Tencent will have rights to sell advertising spots for the game.
All games will be aired live and then will also be available as video on demand. All games will be available in 1080 HD quality. Fans can watch from the mobile devices, OTT devices and personal computers. Source: NFL
There's far more to the three-year deal between the league and tech giant Tencent of China whereby the latter becomes the exclusive live streamer of games across the world's most populous country. The same goes for the NFL's expanded esports Madden tournament. Both were announced this week.
Targeting China
NFL China, which was launched in 2007, cites Kantar-CSM China research shows that there are more than 19 million people interested in the NFL in China, predominantly in the Tier 1 cities. The NFL fan base in China has grown 1087% in the past five years.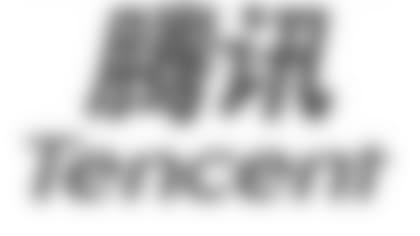 The GSMA - made up of 800 mobile operators worldwide - predicts that 4G smartphone connections in China would reach one billion by 2020, up from 100 million at the end of last year.
Games and Gaming
Tencent also plans to spend a whopping $15 billion in esports over the next five years. It announced the plan earlier this year, gamers square off in a multi-player video game, with fans watching to them in person, on the web and/or on traditional TV.
Like the U.S., kids in China have grown up playing games online and interacting via their mobile phones. The joint NFL-Tencent release didn't make any mention of a live game streaming deal the NFL struck with social media player Sina Weibo last December.
Sina Weibo is a major social media site that has already streamed some games, including three playoff games and Super Bowl 51. According to a NFL spokesperson: "We are continuing to work with Weibo to air highlights clips as well as live "in game" highlight clips." Tencent has numerous social media services itself.
Sina Weibo is one of the most popular sites in China with 132 million daily active users, 297 million monthly active users and a market penetration similar to that of Twitter and YouTube in the United States, according to the NFL. On average, 100 million messages are posted each day on Sina Weibo.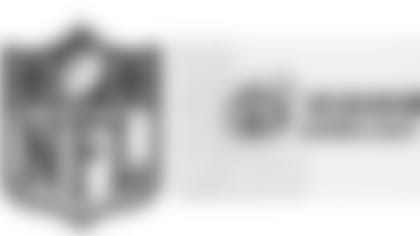 "We look forward to helping the NFL grow their Chinese market and explore more commercial opportunities, while also providing our Weibo users with a better opportunity to watch and quickly share LIVE games and highlights," said Zhang Zhe, head of Sina Weibo Sports, in prepared comments at the time of the announcement. "We strongly believe that social media is a core platform to promote and consume domestic and international sports events. Sports plus social will become a key industry driver."
Unlike here in the U.S., actually playing sports in China focuses far more on soccer and basketball than American football. But that doesn't mean the country is barren in the sport.
China already has a football league made up of native Chinese players and free agents from the Arena Football League teams. It was founded in 2012 and began play this past year. The six teams in the Chinese American Football League field talent for 8 on 8 competitions with each team using four Chinese players and four "foreign" ones. The games culminate with an NFL-like Super Bowl.
Gaming Back in the U.S.A
Playing football online is alive and beyond well here in the 50 states. The iconic Madden franchise generates a new game each calendar year. Earlier this year, the NFL and gamer-maker EA Sports partnered to hold a Madden 2017 esports tournament with competitions hosted by eight NFL venues.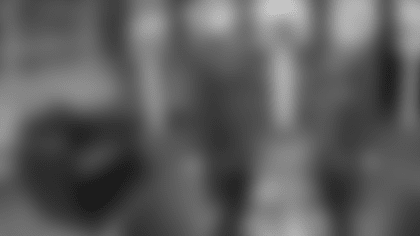 The companies have not yet said whether they will reprise the esports effort. But what they did announce this week is a Madden '18 undertaking designed to extend their reach to fans and casual, at-home gamers. Participants can play their way to the Super Bowl.
Unlike the tourney earlier this year, the newer online gaming competition will include all 32 NFL teams, not just the eight from the preceding tourney. The biggest criticism from many NFL fans is that their team was not included in the in the tournament.
"The teams involved "loved it, loved the model," according to NFL Senior Vice-President of Licensing and Consumer Products Chris Halpin.
EA Expands Tourney
This time, the online tournament will involve all 32 teams, with the NFL claiming it's "the first pro sports league in the U.S. to commit all of its teams to a competitive gaming program, and the first esports competition of this scale taking place this year.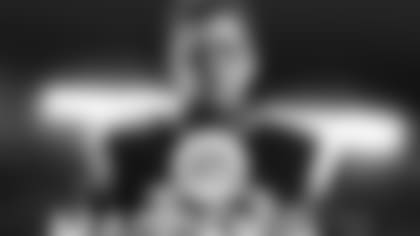 Each NFL team then will hold a live event for the top gamers who advanced from the online round, according to the league. That event could be at the team's stadium or another landmark in its area, according to the league.
The field will be trimmed to 32 players - one from every NFL team - with those players moving on to the Madden NFL Club Championship Live Finals, a tournament at the Pro Bowl Experience.
Those top finishers then advance to play at the Super Bowl Experience in Minnesota, and the winner receives a cash prize and two tickets to the Super Bowl, according to the NFL.
The Bottom Line
The NFL has tried its hand at the China market before, having scheduled and later cancelled a live NGL game in the country. Stars from the league have visited the country as well, with Tom Brady throwing passes to locals on The Great Wall.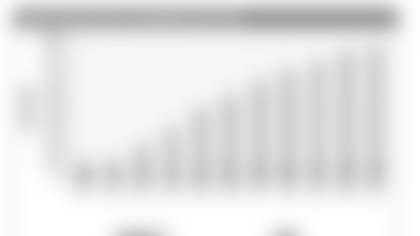 Last year the league began addressing the gigantic potential market form the inside with live streaming deals with social media service Sina Weibo and this week with entertainment giant Tencent. Challenges await the NFL and Tencent as they look to grow interest among young age groups through both live game viewing online and through esports.
Among them are popularity, language barriers, time zone differences, cultural, business and technology challenges await the NFL - Tencent pairing in China. On the home front, pro football appears to be more focused on the total viewing audience than the likely shrinking cable TV viewership.
Patriots' Owner Robert Kraft has already stated that the NFL's future is streaming. League broadcast partner CBS has already voted by launching streaming sports services after pioneering live sports streaming with March Madness back around the millennium. Is it all over but the doubting?
Bob Wallace is a technology journalist with over 30 years of experience explaining how new services, apps, consumer electronic devices and video sources are reshaping the wide world of sports. Wallace has specific expertise in explaining developments at the intersection of sports and technology. He's the Founder of Fast Forward Thinking LLC.