The performances of Yahoo and Twitter, along with the need to enrich online TV services' with live sports should open the floodgates to broader scale streaming of NFL games next year, if the league can keep its growing list of partners happy.
The success of Twitter's streaming of a live NFL game internationally has set the table for broadcasters, sports content right holders and live streamers looking to add sports and reach a broader audience of young age groups and international audiences for their advertisers.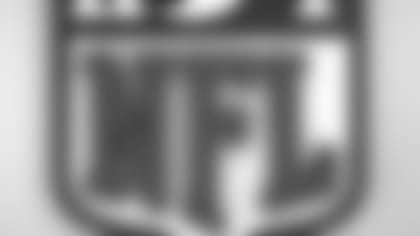 Yahoo got the car started, delivering a global stream of a regular season NFL game last October in what the league called "a test," one which the online company clearly passed. Twitter landed 10 Thursday Night Football games for a reported $10 million. It's first one (last week) was almost deemed a success.
Twitter enlisted Major League Baseball Advanced Media, along with content delivery network giants Akamai and Level 3 to ensure an optimal online viewing experience.
Gold Rush?
When mapping out its live game distribution for next season, the NFL will be able to choose from a wealth of suitors. The league's brain trust will draw on results from 10 games of Twitter streams, the 2015 Yahoo live stream and ongoing experience from GamePass (international edition) which live streams games outside the U.S.
Here are some parties interested in streaming NFL games.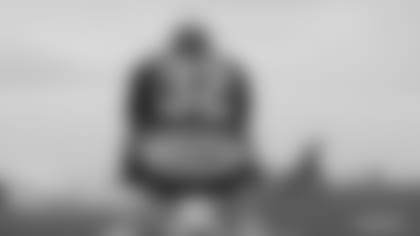 Pioneering CBS.That opened the door to long-time sports streamers CBS, which wants to add live NFL games to its All Access online service, which features video-on-demand programming. 
Priming Amazon - Amazon, which this year exclusively carries a new original NFL series called All or Nothing, wants more sports streaming programming.
Home Box Office -HBO finally went direct to consumer with its web TV service and already airs Hard Knocks on its regular channel. 
AT&T. And in the last week, AT&T cut a programming retransmission deal with sports-focused Turner and NBC Universal as it diversifies in advance of its new web service due around the end of this year. Its CEO said this week that DirecTV Now will launch by yearend.
Turn the Page. Turner also confirmed plans its own direct-to-consumer web streaming service. The Turner networks carry basketball and much more.
Whistling Loudly - And what of Whistle Sports, a self-proclaimed "ESPN for kids" that airs youth-focused sports programming, highlights and - as of last week Ivy League Football on Facebook Live. Whistle would likely love to add live NFL games to its programming lineup.  The league already provides some content to the web sports destination.
Face it. Facebook is looking to live stream sports matches beyond Ivy League Football.
Fan Impact
With all these potential live NFL game streamers forming a modern day Gold Rush for the right to digitally deliver the most coveted of content to an audience is new for most of them represents a likely viewing option bonanza for as they seek to launch stronger web services in an increasingly crowded market.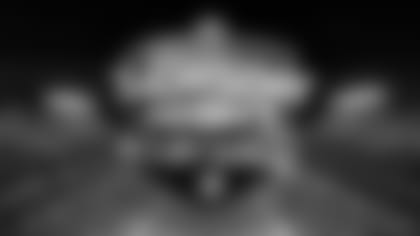 Should cord cutters rejoice in what appears to be a nirvana where they can do without traditional cable TV, satellite TV and TV provided by AT&T, Verizon or more? Aside of low cost HDTV antennas, fans will still want to see all their teams games and likely some other team's highest-stakes matchups.
It's better news for young age groups that typically don't/haven't used nor paid for traditional cable TV like packages, opting instead for high speed Internet. The NFL has been focusing on bringing these future fans into the fold, TV subscription or not.
Futures for live-streamed games include original content during and after the games, more social media integration, on-demand extras and eventually the much anticipated next-gen stats. It's unclear if streaming games will use a revenue from sponsorships model as Periscope did with Chase or go for ads inserted in the stream.
Broadcaster Realities
The NFL claims it's trying to keep its TV partners happy. But this hasn't kept the league from slicing-and dicing TNF rights among two broadcasters and a social media company. This has only increased interest among TV broadcasters. There's concern that ratings have plateaued and that action must be taken to keep them from dropping.
Long-time NFL broadcast partner and live sports streaming pioneer (March Madness) CBS sees value in online and broadcast distribution of America's game.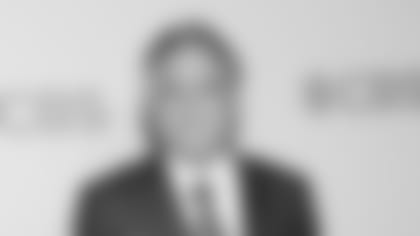 Its CEO Les Moonves claimed last week he believes CBS can land a deal to add live streamed NFL games to its fledgling All Access online service. All Access currently banks on on-demand programming to attract potential viewers in an increasingly crowded market.
"I anticipate before too long that we'll be able to make a deal with the NFL," Moonves claimed at the Bank of America/Merrill Lynch Media, Communications and Entertainment Conference last Thursday. "We talk to them a lot. They know our desire to get [the games] on our service, and we think a deal will happen in the not-too-distant future."
Those comments come from a CEO whose company lost half its Thursday Night Football Games this year after the NFL added NBC to the TNF mix. Moonves sees the glass as half full, even though this change means a sizable loss in broadcast revenue.
The overall NFL licensing deal doesn't directly make CBS any money, according to Moonves.
But as NFL game casts attract an engaged average audience of roughly 17million, the CBS CEO see them as the best tool to promote the broadcaster's fall schedule of TV shows, specials and more. Broadcasters spend big to promote their new slate of shows, sometime buying ads on competitors' networks.
Tri-Casting
In its "test" last year when Yahoo streamed a regular season game internationally from London, with the local broadcasters in the two team's local market might have been more of a proof-of-concept of what the NFL has evolved into "tri-cast" live game distribution strategy that is in effect this season as well with the addition of Twitter.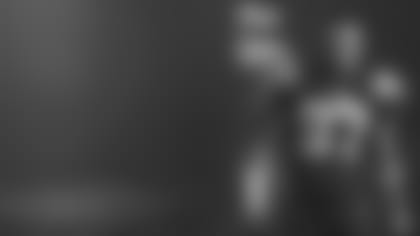 With tri-casting last Thursday night, fans were able to watch the game live from CBS, the league-owned NFL Network and online with Twitter. The TNF season premiere drew an audience of 15.7 million viewers across all platforms, according to the league.
Why aren't broadcasters hopping mad about online streamer Twitter be added to the mix?
Perhaps because they don't see NFL games online as an immediate threat in the U.S., since viewers don't watch that much of the game that way.
Consider these stats from the NFL:
"In total, Twitter reached 2.3 million combined worldwide viewers for the NFL Thursday Night Kickoff pregame show and the Jets/Bills game for a minimum of three seconds with that video being 100% in view," according to a press release. "For the Thursday Night Football game alone, Twitter reached 2.1 million viewers. The average audience watching Thursday Night Football on Twitter properties was 243,000, with each viewer watching an average of 22 minutes of game action."
That's not a shockingly short average watching duration per viewer as the NFL and other sports are first and foremost watched via traditional pay-TV services including broadcast channels. When CBS began streaming March Madness games live around the turn of the century and with Turner more recently the average duration of online viewing is tiny when compared to the length of the multi-hour events themselves.
Extend the Brand
For NFL fans outside the U.S. and U.S. territories, the league offers fans Game Pass (international edition) which allows subscribers to live stream games from the states live for about $100 a season. The league with its international streams could be looking to reach fans in countries not on the list. 
Yahoo claimed its live game stream from last fall reached 15 million unique users in 185 countries. It added that 12 million streams, about a third of the event's total streams, came to fans in the countries outside the U.S.
The Bottom Line
Make no mistake when it comes to digital distribution of live NFL games. Whether it's dual-cast, tri-cast or someday quad-cast, the top long-term focuses are to reach young age groups who prefer broadband Internet for video programming than cable TV. They represent the future game following of the league. The other focus is to draw in an international audience in support of expansion outside the U.S. (starting with the U.K.). A regular season game will be held in Mexico City this season as well.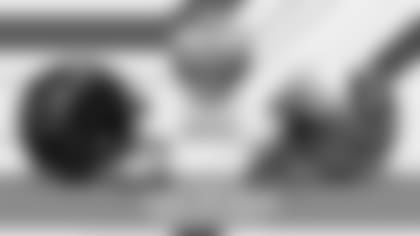 Keeping long-time broadcast partners happy could be made less heavy lifting if the NFL gives them games to live stream to boost their overall revenues or to help supercharge their current/planed online programming services.
Of course, the NFL brings in revenue from live streamed games from Yahoo, Twitter and whoever comes next. But the big pay day is much farther down the road.
And with reported interest from a fast-lengthening list of companies with current and planned online services, that road could foreseeably turn into a raceway sooner rather than later.
Bob Wallace is a technology journalist with over 30 years of experience explaining how new services, apps, consumer electronic devices and video sources are reshaping the world of communications as we know it. Wallace has specific expertise in explaining how and why advances in technology redefine the way sports teams interact with their partners, players and fans. He's the Founder of Fast Forward Thinking LLC.