Just when you thought your options for watching NFL games this season were set, it appears that additional options may be in the works.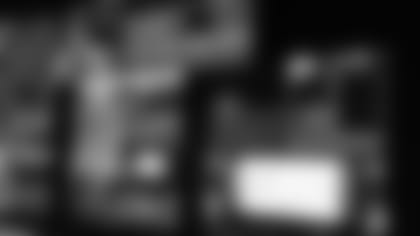 Will DirecTV parent AT&T expand the delivery of its no-dish, online-only NFL Sunday Ticket out-of-market game package? Will Disney spend big to buy part or all of Major League Baseball's Advanced Media (MLBAM) tech spinoff to help its ESPN unit offer web streaming options to stop hemorrhaging subscribers?
Live streaming of games promises a solution in both cases with DirecTV already beyond exploration mode and Disney has watched - in recent years alone - several million subscribers drop ESPN - while many sign up for competing options.
Both entities have had the ability to change the sports streaming game but have been slow to commit to an online-only option fearing that it would cost their long-time cable/satellite distributors. In fact, ESPN has dug in its heels and fought a distributor over placement of its channel.
New and Expanded?
Though the NFL has set its distribution strategy for the 2016 season, outside developments could provide additional game-viewing options.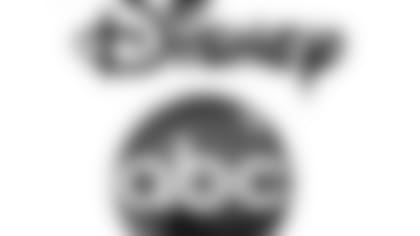 In the last week, reports have claimed Disney, which owns ESPN and ABC will buy a chunk of MLBAM-spinoff BAM Tech to help its properties launch web TV services. This would result in more viewing options and greater flexibility for fans of America's game.  But, only if the NFL would allow ESPN to stream Monday Night Football on an online-only service.
The BAM Tech piece of the operation - also owned by MLB ownfers - was spun off by MLBAM last August. It's not entirely clear what specific services the unit will provide and if it will buy rights to live events, but it's assumed the unit will provide infrastructure and other skills needed to help content owners launch web TV services.
Why Not Sooner?
Why are we talking about ESPN entering the web TV business here in 2016?
Distributors of games via cable or satellite distribution originally tried a defensive, customer retention approach known as TV Everywhere (TVE) which provided subscribers access to their paid TV content on laptops and mobile devices as a perk to keep them happy - and from cutting the cord. Awareness of and education about TVE was slow-going. It's a solid perk but probably not designed to keep consumers from leaving for far less programming alternatives. (Antennas, online options and skinny bundles.)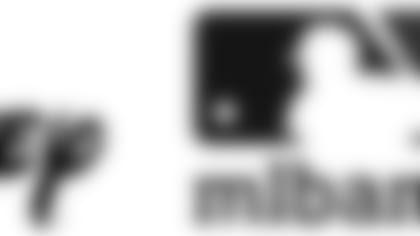 For many years, channels like HBO feared an online only option concerned that the distributors that carry its coveted content would drop it or that it would lose money from a go-it-alone streaming approach. After years of public hand-wringing, HBO launched a streaming standalone called HBO Go. It's supported/enabled by MLBAM and other such channels have since followed suit.
It's likely HBO feared that a two-pronged approach would hurt its long-time pay-TV distributors at a time when they needed it least. So far, it appears the benefits from HBO Go have far outweighed perceived drawbacks. But after TVE got some time and HBO execs measured the pros and cons, the streaming service got the green light.
AT&T Buys DirecTV – What's The Deal?
With NFL Sunday Ticket, AT&T, which bought DirecTV, has continued to provide a no-dish, online-only version of the out-of-market game package. The question for fans (still) is whether AT&T will offer the programming more widely, perhaps through its other network assets. Fans are undoubtedly hoping owner AT&T will take the games to a more mass availability this year.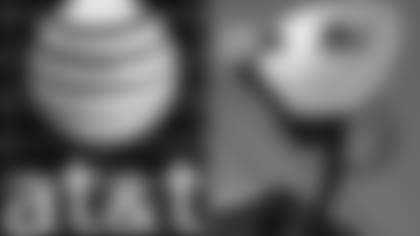 With a full NFL season running DirecTV, should fans expect more this year from AT&T with NFL Sunday Ticket? Most fans would hope so given the value of this programming package asset and the relative uncertain availability of the games online. The latter has been a huge source of frustration to fans nationwide who want the online only option but without DirecTV and continuing eligibility restrictions.
Last summer, AT&T said the online-only version would be more widely available for the 2015 NFL season but didn't provide specific details and possible restrictions.
NFL fans have expressed frustration for  years over their inability to get this info from the unit, a situation worsened by having to find out if they are "eligible" for the online offering and a season where it was available primarily to a short list of colleges and parts of three cities.
DISH and the NFL
Is DISH holding the line on content costs by recently dropping the NFL Network from its channel line-up? 
It is the first time the channel has been dropped by a distributor. In recent years, NFL Network has gained numerous original programming series, events such as the combine and draft that have also become important to hard core NFL fans. 
And then there are the eight Thursday Night Football (TNF) games it has kept for itself after splitting the early season ones between partners CBS and NBC. Little has been said on this dispute so stay tuned.
Why? Disney sued DISH several years over the provider's DVR ad-skipping technology. DISH disabled it for the parent's network programs. As part of the deal, Disney gave DISH broad carriage rights to programming that essentially formed Sling TV. 
This was hardly expected, proving almost anything can happen.
Bob Wallace is a technology journalist with over 30 years of experience explaining how new services, apps, consumer electronic devices and video sources are reshaping the world of communications as we know it. Wallace has specific expertise in explaining how and why advances in technology redefine the way sports fans interact with their league, teams, players and each other. He's the Founder of Fast Forward Thinking LLC.