The NFL is looking at expanding ticket access beyond its primary partner. The league thinks such a move has the potential to make buying tickets more convenient, reach new fans and provide greater revenues. In the meantime teams are using mobile ticketing to creatively fill empty seats.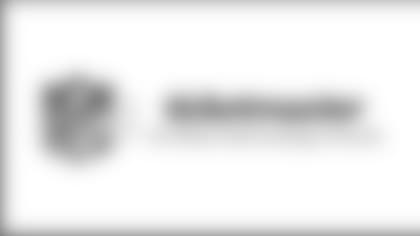 For teams whose stadiums are not filled with season ticket holders, broader ticketing options offers these clubs the ability to collect valuable information on new buyers and add it to the vast fan data that's mined to fuel fan engagement efforts.
The thinking is that potential football fans want to buy tickets where they spend their time, whether it's on social media (Twitter), streaming live NFL content (Amazon) and other places beyond long-time league partner Ticketmaster, which also runs the NFL Ticket Exchange.
ICYMI, the NFL has been working with companies in these categories as distributors of live games and on-demand content. The list includes Twitter, Amazon, Google, Facebook, and Verizon/Yahoo to reach a larger audience in different ways.
Core questions from fans will center on whether greater access would also come with lower prices and wider availability? Would it make the buying process easier? The NFL likely wonders if greater competition could help it make more money in a ticket market with little real incentive to evolve.
Moving to an expanded ticketing strategy would likely create a daunting technology challenge; integrating multiple channels to support what has been reported as "an open platform."  Ticketmaster, a division of Live Nation, has expanded its IT infrastructure over the years. It's used by all but one NFL team - the Detroit Lions.
Mobile Ticketing Movements
While some in the NFL continue to consider expanded channels for ticket access going forward, teams looking for creative and fan data-producing ways to move tickets now are using mobile tech to address the business challenge.
Mobile ticketing in the NFL is anything but new, dating back to 2012, when much of the emphasis was on savings from cutting use of paper and streamlining venue access. But teams of late are finding new ways that benefit fans and power marketing efforts by providing different game experiences.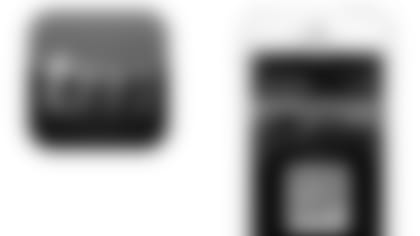 Teams are looking to mobile ticketing to move unsold tickets, eliminate counterfeiting and acquire data on game-goers that can be used for team marketing efforts including team loyalty programs that create and strengthen connections between teams and their fans.
Just last week, the NFL's Kansas City Chiefs introduced a mobile-only season ticket that costs $200 and allows fans to sit in seats in Arrowhead Stadium's upper bowl. Filling seats in upper levels of stadiums is especially difficult, even for teams like the Chiefs who have made the playoffs in recent years.
Recently, the New York Jets, who haven't won a Super Bowl since Joe Namath was the QB in 1969, launched in innovative mobile ticketing program that features a season pass that lets fans sit in different seats in the stadium for every home pre- and regular-season home game.
Big Data, Big Opportunities
At first glance, both teams' efforts squarely target moving inventory, which means widening revenue streams. But by using a team app on a smartphone for ticketing, it's fan data that likely carries a higher value to marketing-savvy clubs looking to forge strong links (engagement) with participants.
That's especially the case with NFL team's whose stadiums are essentially sold out but thirst for fan data that can be used to support an array of so-called loyalty programs. The fan connection can also be used to market team merchandise, content, and other team events/assets and rewards.
For teams whose stadiums are not filled with season ticket holders, mobile ticketing offers these clubs the ability to collect valuable data on new buyers and add it to their fan bases and connect these individuals to their fan engagement efforts.
The mobile tickets are managed through the team's mobile apps.  Club-specific apps typically offer a destination for items and benefits of interest to fans beginning with information and video, point based on usage toward purchases, access to the team's pro shop, and special promos using social media.
All this is part of a bigger picture effort by the NFL and other sports to "monetize the fan." Many forward-looking NFL franchises have taken their marketing efforts to those waiting for season tickets to become available by creating waiting lists. Those on these lists often pay a fee and - in addition to receiving certain perks (pre-sale for stadium concerts etc.) - present a large marketing greenfield.
Perk-wise, randomly selected Chiefs game day pass holders will be upgrade to the Bud Light Party Lounge during every game. The Jets Boarding Pass is sponsored by JetBlue which has promised to offer purchasers "special opportunities and other JetBlue perks."
How it Works
Kansas City Chiefs: For $200, the Bud Light Game Day Pass guarantees a ticket to 10 Chiefs games, eight in the regular season and two pre-season games. The seats will be in the upper levels at Arrowhead Stadium.
The mobile-only tickets will be delivered to the cell phone of the registered purchaser the morning of the game and cannot be printed, the team explained. The purchaser can buy up to four tickets together, but that purchaser will own all four passes and will need to present the tickets at every game for the group to gain access to the stadium.
New York Jets: The Jets Boarding Pass unlocks the chance to sit in a different seat location every game, varying from the lower bowl to the 300 level. Pass holders will be notified of their seat location through the team app upon arrival at MetLife Stadium on game day within two hours of kickoff, according to the team.
The Jets are making their mobile-only ticket offer more attractive by allowing fans to purchase it in a single payment of $725, or sign up for a payment plan that includes a down payment of $145 at the time of purchase and four monthly payments of $145.
The Jets explained that "if a fan attends all ten games, the face value of the tickets received is guaranteed to exceed the purchase price of the Boarding Pass." Jet fans can buy up to six game passes so that fans can sit together.
The Bottom Line
With last year's TV ratings drop combined with the ongoing challenge to engage young(er) age groups (broadbanders) that watch little or no traditional TV, it's little surprise that NFL is looking to reach potential new fans where they spend most of their viewing, messaging and playing.
Ticketmaster remains the exclusive ticketing company for the NFL, but when that deal ends, you can expect to see a broader ticketing strategy that includes several other companies in the mix.
Bob Wallace is a technology journalist with over 30 years of experience explaining how new services, apps, consumer electronic devices and video sources are reshaping the wide world of sports. Wallace has specific expertise in explaining developments at the intersection of sports and technology. He's the Founder of Fast Forward Thinking LLC.