With thousands of NFL wannabes headed to training camps this week, it's time to talk developmental league.
Because the NFL is continually looking to evaluate technology and produce more pro players, interest among owners and coaches for an in -  or offseason developmental league is rising. Such an entity could provide high potential value as a tech testbed and providing grounds.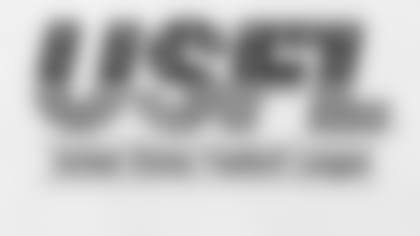 Just last year, Jim Bailey, a former Browns and Ravens exec, outlined hopes to create a modern - day United States Football League (USFL), only to be a non - competitive developmental league for the NFL.
Bailey was around for the original USFL and thinks a sub league could be owned and operated independently if needed. He claimed that 900 - 1,000 players invited to NFL training camps every summer don't make teams and are looking to play.
The need for more and better players (and tech) us moving to the fore for NFL teams. The league has expanded its combine model to include regional and super - regional camps to find more potential players and it has expanded its practice squad size to accommodate more of them.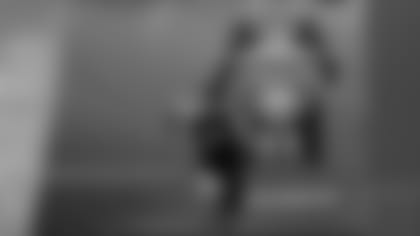 The biggest challenge for the NFL is how to make it work (best). Several leagues have come and gone over the years with one, NFL Europe yielding some top quality players such Adam Vinatieri and Kurt Warner. The USFL, with its spring and summer season could have worked had it not decided to compete head to head with the NFL.
Owners and coaches mull the issues at official meetings and beyond. CBSSports.com's Jason LaCanfora has written a super and in - depth piece on the topic that's a must - read.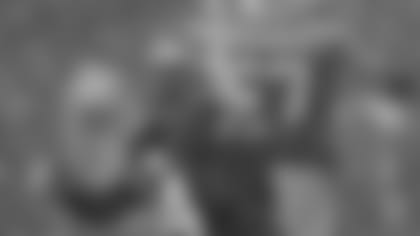 Tech Time
With all those past opportunities, perhaps the approach of focusing on becoming a tech showcase and providing grounds could help an offseason "developmental"  league stick as an asset to the NFL, whether run independently or by the league.
The reason is this: tech is evolving faster than the NFL can embrace it. It currently uses pre - season games, training camps, all - star games and more to put its works - in - progress to the test. Shifting all these efforts to another league might streamline the processes of tech evaluation for game use – even with the NFL's stated goal of balancing technology and tradition in its efforts.
Clearly, the NFL has chosen to control most all aspects of the tech and the testing for America's game. If that could retained but through use of a standalone spring and summer league, it's possible this could work.
The Hit List
Just think of all the tech products and services that we know of for the game on the field, the fans in the stands and followers at home that need to be evolved and evaluated…..The list got longer in the last week alone when the NFL announced plans to put "data" chips in footballs during some preseason games to provide info on field goals!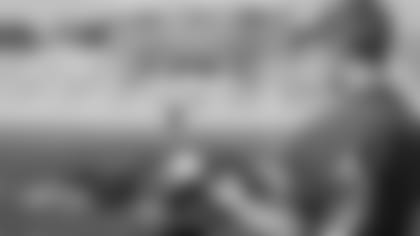 Tackling Dummies- They are self - controlled dummies that enable fundamental drills while reducing the physical wear and tear of traditional man - on - man practicing.
Wearables - Just this week, wearables giant Catapult and video analytics provider to the college and pro football world XoS Digital announced plans to become one (along with a third company) to help teams quickly learn the most from captured data and content.
Virtual Reality (VR) - Like tackling dummies, VR helps players (mostly QBs) learn through endless reps with a headset on instead of the long - standing practice of facing opposing defenses and the accompanying risk of exertion and possible injury. VR viewing for fans could be explored as well.
* Wireless -*The venue(s) could be equipped with top - shelf high - capacity stadium wireless networks and other infrastructure that could assist in determining team's needs for moving video around NFL facilities during games for sideline coaching, instant replay and more.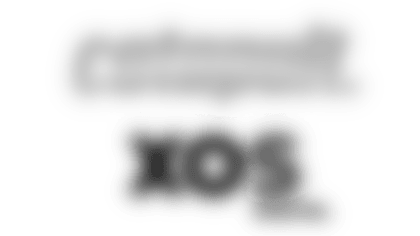 * Game Communications Systems -*This is a growing focus are coaches complained about in - game comm problems which they claimed had been present for years. Testing league partners' products in a neutral venue could provide added flexibility in tackling the issue.
Game Day Apps - Pioneers of these smartphone devices for those headed to the stadium have provided fans enhanced abilities to order concession from their seats and find the shortest restroom line. Additional capabilities could be brought to fans earlier and teams lagging in this area could close the gap between themselves and teams that are farther along.
Lasers, Pylon Cams, and Perimeter Views - The league, its teams and referees continue to be locked into what seems like a never - ending quest to provide officials all the views needed so they don't lack the visual evidence required to make a definitive call. In many cases – all controversial – refs have chosen to let calls stand because there is insufficient evidence to justify a reversal.
There's hardly a unanimous approach to addressing this issue. This contentious area could also be tackled with an off - season testbed, proving grounds to advance the cause and not disrupt actual NFL games in the process. Perhaps approaches farther down the road such as goal line and perimeter lasers could be tested as a potential solution, or part of one?
Funding and Fans
If owners are concerned about the financial of operating a developmental league, costs could be offset by landing a traditional TV or other content distribution deal for the games and more, especially if a spring and summer season is decided upon.
Consider that NFL Europe was a valuable product but one where live games took place 5 or more time zones away. Also be aware that fandom and viewership for the NFL are at or near all - time highs. Game rights, sponsors and much more shouldn't be the big challenge here.
You don't have to go out on a limb in predicting that most football fans would agree that football in the spring and summer would be a welcomed alternative to long - duration, minimal action MLB games every night or every other night (as all other pro sports seasons are off). This stretch is essentially a dead zone for pro sports on TV.
With the original USFL in the early 80s, the league landed a TV contract with ESPN and some games played on ABC before its launch. Imagine how many lives sports media outlets would come calling to a "USFL 2.0."
The Bottom Line
The NFL Commissioner expressed interest in a developmental league as far back as 2011. All indicators point to the need for one for the NFL. Options are available and football fans seek an alternative to the MLB in the spring and summer.
But to make it a reality, the commissioner, owners and coaches need to do more than talk about it. Since actions speak louder than words, convening a committee to discuss the issue, gain a consensus and explore how to bring the idea to life are the next steps.
*Bob Wallace is a technology journalist with over 30 years of experience explaining how new services, apps, consumer electronic devices and video sources are reshaping the world of communications as we know it. Wallace has specific expertise in explaining how and why advances in technology redefine the way sports fans interact with their league, teams, players and each other. He's the Founder of Fast Forward Thinking LLC. *