How confident are the Patriots in second-year tackle Adrian Klemm?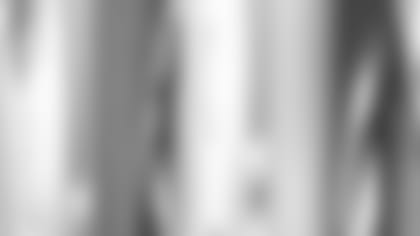 ]()
            That is a question that the New England staff will provide in this weekend's draft. A year after taking Klemm with the 46th overall pick, the Patriots have not let on whether they feel he is their future there. With Bruce Armstrong out of the picture, Drew Bledsoe's blindside needs protection, but from whom?  

Early on, many draft forecasters tabbed either Texas mountain Leonard Davis or Florida's Kenyatta Walker for New England. Taking either one would seem a blatant indication of the team's confidence in Klemm. Klemm displayed talent and inconsistency in his first year, which was slowed tremendously by a knee injury.
Last week Head Coach Bill Belichick said neither Klemm nor fellow second-year tackle Greg Robinson-Randall had removed all doubt as far as the starting tackles were concerned.
"I think they are both good prospects and they both did a lot of good things last year," Belichick said. "Neither one of them really has played consistently for a period of time to where I think that they have eliminated all of the questions about the position and maybe they will be able to do that this year."
Despite the questions at left tackle, the offensive line is not the desperate situation of recent years. There are already 14 linemen on the roster, half of which have at least one full season of starting experience. The group of starters does not include Klemm or Robinson-Randall, both of whom started the last several weeks of 2000.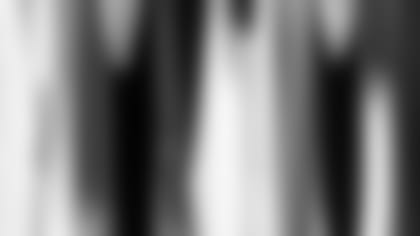 ]()
            Center Damien Woody is the lone sure-fire starter on the line, having served as the anchor for the last two seasons. New England also has backup centers in Mike Compton, who will likely start at guard, and Grey Ruegamer, who was regarded by many draftniks as the second-best center in the 1998 draft behind Woody. Rob Gatrell is another center who spent the entire 2000 season on the Patriots practice squad.  

On either side of Woody will probably be veteran guards. Compton, a key free agent signing, has been a solid starter in Detroit for six years and should step in immediately. The other job will likely be decided through camp competition between free agent Joe Panos and last year's starting guards, Joe Andruzzi and Sale Isaia.
New England has a plethora of young linemen with little or no game experience who will get snaps in camp. Ruegamer, Adam Davis, Terrance Beadles, Josh Rawlings and Gatrell spent all or part of 2000 with the organization and will factor into the competition.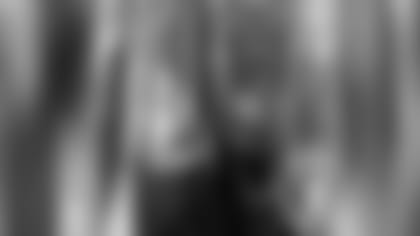 ]()
            Max Lane also has plenty of guard experience, but his focus will probably be at right tackle. Lane, Robinson-Randall and Grant Williams are part of the logjam at right tackle. As seems to be the case each year, Lane could wind up a salary cap casualty, but his versatility is always an advantage. The Patriots would like to see Robinson-Randall secure the job and strengthen the nucleus of an improving line.  

Chances are high that New England will continue to address the line at some point during the two-day draft. If it doesn't happen in the first round, it probably won't until at least the fifth round. Because of the low-profile nature of linemen, there will be some talent available in the low rounds.
Check Wednesday for a look at the linebackers.**