There were plenty of big plays, key calls and game-changing occurrences in Sunday's 26-20 overtime loss to the Jets in New York that dropped the Patriots to a 12-3 record on the season.
On the good side there was the Jabaal Sheard strip sack and Jamie Collins touchdown return that ignited a New England comeback. Or Rob Gronkowski's two fourth-down conversions to set up the game-tying touchdown for a team that had a mere one third-down conversion on the afternoon.
On the bad side there was the game-winning touchdown throw from Ryan Fitzpatrick to Eric Decker, beating Malcolm Butler for the score. Or Brandon Marshall's big 33-yard touchdown. Or, the coin toss and subsequent decision to kick off.
But it was one big catch-and-run pass play for New York that ignited the team's game-winning overtime-opening drive that gets the second look this week.
After Bill Belichick's controversial decision to kick off despite winning the coin toss to open overtime, New York took possession at its own 20 following Stephen Gostkowski's touchback.
On first down, Chris Ivory ran left for 2 yards, but the key aspect of the play was that rookie Patriots safety Jordan Richards was banged up making the tackle. That brought Tavon Wilson onto the field for second down, and he played a key role in one of the key plays in the game.
Fitzpatrick then lined up in the shotgun with trips (three receivers) to the left and one back to his left, before Decker motions to the right side. Wide receiver Quincy Enunwa lined up tight to his left, with former Patriot Kenbrell Thompkins wide to the left. At the snap, Thompkins took a couple steps downfield and then broke to the inside, with Leonard Johnson mirroring his steps. Enunwa breaks to the outside, with Wilson following him aggressively.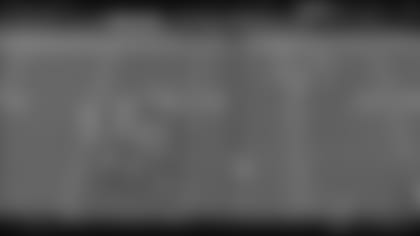 It's a classic example of a pick play or, more aptly, a rub route. Wilson and Johnson collided. Enunwa caught the ball and kept moving toward the sideline and down the field for 48 yards.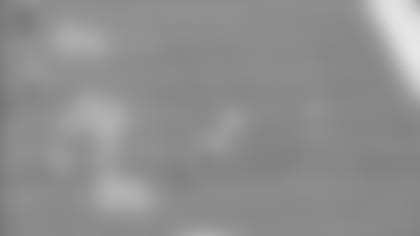 The play effectively flipped the field, putting the ball on the Patriots 30 after Duron Harmon and the chasing Wilson combined on the tackle. New York was already in field goal range, though that wouldn't matter as a 20-yard completion to Brandon Marshall following another short Ivory run set up the game-winning throw to Decker.
In a year when there has been such a focus on offensive pass interference, Thompkins never touched a Patriots player. The Jets led the two defenders into taking each other out of the play.
It was a perfect offensive execution and poor Patriots execution on defense.
It was the perfect play for an unfortunate second look on Take Two-sday.