When the clock struck midnight Tuesday evening, Comcast began testing monthly Internet data caps for customers in a list of cities, an effort that if made permanent, could pose problems for sports fans set on streaming live NFL games and massive libraries of on-demand video content.
Insatiable demand for online video extends well beyond the burgeoning streaming sports world to video programming services such as Netflix, Amazon Prime, YouTube and single brand content channels launched by HBO Now and rivals.
The core data cap issue hasn't changed markedly since 2008. It's feared that caps will have a chilling effect on those 8% of Comcast Internet customers who exceed them, as well as a far larger group of subscribers who might curtail their streaming to avoid exceeding a limit they can't see.
No consumer likes caps. Most can't tell you how much streaming they can do a month before reaching one. But the news isn't all bad. Cableco Charter has agreed not to impose data caps for three years as part of its acquisition of Time Warner Cable.
On the wireless side, T-Mobile's Binge On program is offering unlimited streaming of online video services such as Netflix and Hulu, as well as sports sources ESPN, NBC Sports, Major League Baseball and Fox Sports, which seems promising. However, AT&T Wednesday confirmed that it's hiking the price of older unlimited data plans by $5 to $35 a month. Estimates of the size of the subscriber group affected are in the millions.
The issue becomes far larger if you add in the anticipated streaming of 4K ultra High Definition (UHD) video programming, which thought still in its early stages, requires more Internet capacity as it provides 4 times the resolution of today's 1080p HD video content.
So what's a video streamer to do? Aside of joining the ranks of consumers protesting the caps at the FCC and writing their congressmen, your options are limited. Curtailing streaming is generally bad for business (such as live and on-demand sports), doing damage to leagues, fans, partners, advertisers and more. But when the nation's largest cableco talks monthly data caps, you have to sit up and take notice.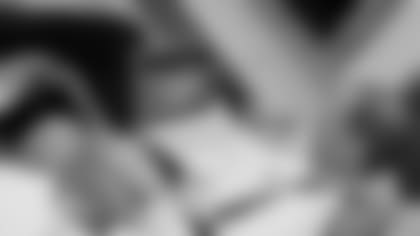 It's better for consumers to take initiative in a time of sweeping change than wait for an anticipated settling that may not come any time soon. Remember Internet data caps have been an issue in some form for over 7 years already with no definitive end in sight.
First, find out if your Internet provider has a monthly usage cap. Then find out what that limit is. Third, calculate your monthly bandwidth consumption--nearly every provider now offers a calculator online for customers.
That's sound advice from Financial Consulting Director Jeff Heynen at SNL Kagan. "The vast majority of broadband users won't be anywhere near the standard 250/300 gigabyte monthly data cap, he added. "Regardless, it's a good thing to know just how close you might be."
Better still, if your Internet provider uses caps, find out how they handle instances where customers exceed them. Nobody likes surprises, especially if they come in the form of financial penalties.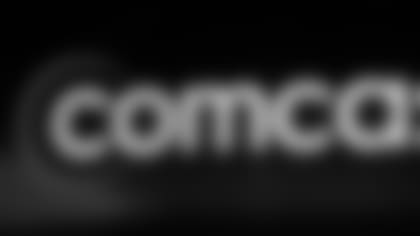 The Comcast Plan – Read Closely
The following is from Comcast's data caps FAQ: If you use more than the amount included in your data usage plan in a month, then you will receive an email notifying you that you have reached the data usage plan amount and that another 50 GB has been allocated to your account. You will see an in-browser notification to the same effect.
You will also be provided with in-browser and email notification when you reach 90%, 110% and 125% of your monthly plan. You can also elect to receive notifications at 50%, 60%, 70% and 80% of your monthly plan. You can manage your notification thresholds via your Usage Meter webpage in My Account.
In addition, you can select to receive mobile text notifications when you near or exceed your usage plan.
Comcast has also created a Courtesy Months program whereby exceeders will only be assessed overage charges on the fourth month of overuse. The company says additional overages will result in customers receiving an email and in-browser stating Comcast has allocated 50 GB more to your account $10 for each such block.
The Internet provider also allows customers to track the number of times they have exceeded their data usage plan and received a courtesy month by using their Usage Meter webpage in My Acccount.
Important Note: The data cap trial doesn't apply to customers who sign up for a new item called the Unlimited Data Option, or its highest-speed Internet service. With the Unlimited Data Option, you can have an extra 50 GB added on if you pay $30-$35 more for Internet each month. This option is being tested with no guarantee that it will be offered after the test concludes.
So are we testing bandwidth caps here or willingness to pay? Or both?
Data caps have been an issue of much debate and angst dating back to 2008, when cable companies planned to implement them claiming they needed the limits to help them manage their networks and to ensure fairness in Internet usage.
Consumers, industry groups and advocates saw through these claims, realizing that for the most part, these were tactics designed to help Internet providers avoid massive spending on their networks, the price of which they were then uncertain how to recoup.
Some implemented a tech approach called deep packet inspection (DPI) to look into each "packet" of customer data to identify which users exceeded normal Internet usage so they could "enforce" caps. DPI itself raised privacy concerns from consumers and others at the time.
Since then, cable and wireless operators have realized that live streaming and huge investments in their networks to accommodate soaring video viewing are both really good for business. That's because cablecos in particular have been losing their long bread-and-butter TV package subscribers in droves to alternatives, while those alternatives and more have sent their sales of Internet services steadily upwards.
But keeping pace with consumer Internet data usage continues to be problematic. Providers have upgraded their networks but many – wireless and wireless – have been caught throttling customer data speeds. The FCC hit AT&T Mobility with a $100 million lawsuit for just that earlier this year.
Expect Internet providers to continue to pursue a dollars-and-business sense approach when dealing with data use. No surprise there.
SNL Kagan's Heynen predicts – and I concur - a trend away from data caps as Internet providers realize fully that their traditional cable TV products are on the decline while their broadband service use continues to rise (both with no end in sight).
And with the FCC, the Federal Trade Commission, consumer groups and net neutrality advocates continuing to investigate, litigate and fine those thought to be guilty of wrong-doing, caps and throttling consumers' data flows is just plain bad for business.
When it comes to streaming live and on-demand sports, an educated fan is an informed one. Learn where your provider(s) stand on data usage caps. And keep your eyes open for any pings from them on the topic that will likely precede mainstream news coverage.
Bob Wallace is a technology journalist with over 30 years of experience explaining how new services, apps, consumer electronic devices and video sources are reshaping the world of communications as we know it. Wallace has specific expertise in explaining how and why advances in technology, media and entertainment redefine the way football fans interact with the league, teams, players and each other. He's the Founder of Fast Forward Thinking LLC.