Combine technology advances with the soaring popularity of the NFL and you get a fast-growing list of opportunities for players to build a branded business today that has expanded markedly in recent months alone.
The list goes far beyond local business endorsements. Fading fast are the days of players working offseason jobs, competing for what used to be a short-list of coveted sports broadcasting slots and relying on autograph shows and investments in bars and restaurants.
Instead, many of today's NFL players are getting first-hand experience with cutting edge technology including virtual reality, video and apps on tablets, analytics used in coaching packages, RFID chips in their pads, advanced wearables for training and conditioning.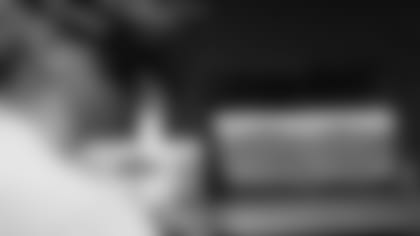 In the last several months alone, new(er) media options borne out of the NFL's popularity have arisen whether on traditional TV, web TV, streaming services, wireless video offerings and much more, turning what had been a trickle of sports media options (broadcasting and beyond) to a steady stream from which current and former players can drink.
Where once TV opps for players were restricted to a slot next to coaches and others calling NFL games, the launch of panel discussion/analysis/news/update shows on regular and regional sports networks (RSN) and new sports media sites are creating something of a wild, Wild West of options.
The league is working to expand its brand with plans to stream live games free over the Internet, provide unique video content for Twitter and Snapchat, expand gaming and leverage its online assets such as its dedicated YouTube channel.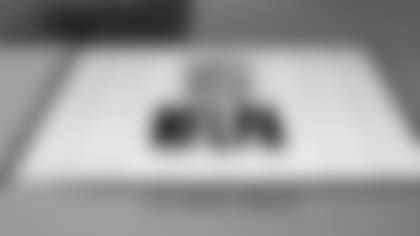 The NFL Players Association (NFLPA) recently laid its claim to vastly expanding content opportunities on behalf of its members when it announced a majority stake in a new content company called Athlete Content & Entertainment (ACE Media) which will provide a variety of programming,  a development hailed by NFL star and the marketing savvy.
The player-powered content will range from short videos to scripted TV-type series for distribution by interested outlets both traditional such as BET TV and newer tech-driven options such as The Bleacher Report, other online destinations, wireless and social media to name but a few. Nike is in the mix too.
The NFLPA has begun quickly churning out player-specific merchandise it has officially licensed via social media sites such as Facebook.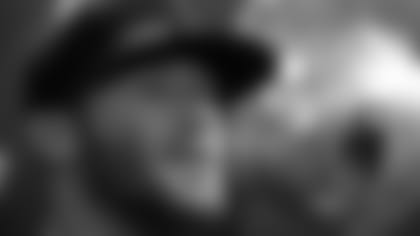 (BYOB) Build Your Own Brand
Speaking of social media, Patriots WR Julian Edelman (a seventh round draft pick in 2009) has taken advantage of these tech-enabled channels to help build his JE11 brand, which has risen in profile markedly in a short period of time and is solid example of a player taking a do-it-yourself (without a giant traditional and big money marketing machine) approach for launching a program.
This proves you need not spend millions and be a HOF QB to make bank on your popularity. The do-it-yourself (DIY) approach is becoming more popular for those who put social media to work beyond simply tweeting near-spontaneous thoughts and opinion.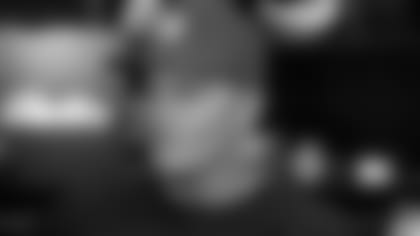 And there are wise ways to build your brand with your name by putting it on a business through ownership or investment. NFL players and other pro athletes have long slapped their names on bar and restaurants which one expert from the Wharton School of Business at the University of Pennsylvania has called "the worst investment possible."
With tech fueling everything from communications, video content and gaming to social media, wearables, training regimens and sports science/medicine, the opportunities seem endless.
Tom Brady himself co-founded theTB12 Sports Therapy Center, a company dedicated to development and maintenance of elite athletes through advanced training techniques, nutrition and more.  Sure, branding may seem effortless when you're a QB with four Super Bowl rings, but it's much more about what you lend your name and dollars to.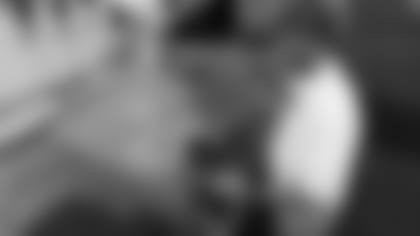 The NFL itself has teamed with some of the best and brightest minds in business, technology and academia in order to help current and former players get the education, experience and contacts to get a leg up on finding careers and investment opportunities in tech and sports industries.
These immersive programs provide real world experience in tech and more, exposure to execs in the field of choice, site visits to successful corporations and team projects judged by panels of experts who provide feedback and guidance. The typical list of school faculty and industry experts is impressive with these models providing participants priceless contacts with whom to network after the camps conclude.
For example, the tech-centered camp with the Wharton School of Business was designed to educate participants on what it takes to launch, work for or invest in a tech-based company. It included site visits to Google, Facebook and startup Luxe Valet where they heard from and met with senior executives. Hall-of-Famer Ronnie Lott and player-turned-Olympian-turned-author Jeremy Bloom addressed the group. Over the days, participants teamed to create business plans to pitch to Wharton's experts.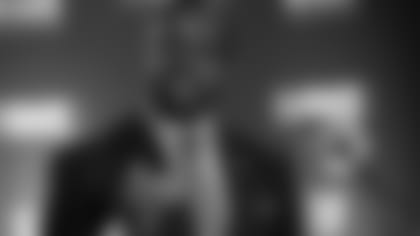 The NFLPA's investment in ACE Media could not have come at a better time. NFLPA Executive Director DeMaurice Smith called ACE Media a "transformative chapter" in the union's ongoing evolution. It has access to 1,800 active players (team logos not included).
The company is already teaming with printing companies such as Fan Print that have begun to produce player focused merchandise, such as apparel that's licensed by the players' association. This is but the very beginning with fans, media outlets and more clamoring for player-centered video.
"ACE Media will be a totally different kind of media company with the unique ability to access professional athletes at scale to create a steady, year-round stream of compelling content opportunities," explained ACE CEO and 20-year Sports Media Veteran Scott Langerman (Comcast Sports Network, Turner Sports, SB Nation, etc.), when the deal was announced. "Moreover, given our unique relationship with athletes we'll be able to feed an expanding appetite for content in a way that's incredibly user-friendly, efficient and customizable."
Current and former NFL players now have unprecedented resources from the NFLPA, the NFL indirectly and the newer media to build their brand and expand their business and career opportunities where once they were all but on their own for what had been a seasonal job minus frills.
Sure, the meteoric rise in popularity of the NFL since then has been the main driver, but hand-in-hand with technology which has reshaped entire industries while providing means for players to build and advance their brand. Credit education and experience from NFL programs for providing the basics needed to understand and cash in on a wide range of career skill sets.
Stay tuned! Players and alums are.
Bob Wallace is a technology journalist with over 30 years of experience explaining how new services, apps, consumer electronic devices and video sources are reshaping the world of communications as we know it. Wallace has specific expertise in explaining how and why advances in technology, media and entertainment redefine the way football fans interact with the league, teams, players and each other. He's the Founder of Fast Forward Thinking LLC.