The Patriots offense finds itself in another transition phase with offensive coordinator Bill O'Brien installing a new system, the third offensive system for quarterback Mac Jones in as many years.
Although going up against head coach Bill Belichick's defense daily is a tall task, the results for the offense have been mixed in the first three camp practices. Starting with the positives, the overall operation is significantly smoother than this time last year, with players understanding play calls, assignments, and other procedural details to play at a brisk pace. That's an improvement, and a starting point, that the offense can build on moving forward, making all of this feel different than 2022.
With team periods taking place inside the red zone, space has been limited for the Patriots offense, which is running basic route concepts without many bells and whistles. Between a new playbook, rudimentary schemes, and a stingy defense on the other side, it's understandable that the Pats offense hasn't been exactly lighting things up so far. Plus, there have been isolated flashes, like JuJu Smith-Schuster catching a ten-yard laser from Mac Jones on a gun-action concept and Hunter Henry running the seam and going above Adrian Phillips for six.
However, the lack of consistency has come in troubling ways based on prior beliefs heading into camp. Jones's accuracy and decision-making are mostly good when the conditions are optimal, meaning things are on time and the quarterback is protected. But receiver separation has been a problem, mainly someone having the ability to simply beat the defender in front of them on their own, with certain front liners failing to make an impact and others wearing coverage down the field, leading to inefficient, contested targets.
Then, there are ongoing question marks along the offensive line, especially at right tackle, where veteran Riley Reiff started the week before Conor McDermott began taking more reps on Friday. With starting right guard Mike Onwenu beginning camp on the PUP list, the right side of the offensive line, granted without pads or just in shells, hasn't always held up in 11-on-11 drills.
The big-picture takeaway for the Patriots offense in the very early stages of camp is simple: will they begin moving the ball more easily when O'Brien can flex his scheme and game-planning muscles, or is this a player-based talent issue that can't be solved entirely by coaching?
Only time will tell if O'Brien, with everything in his playbook at his disposal, can make the offense more consistent once real training camp and regular season games begin.
Here are ten quick-hit thoughts on the Patriots offense after three days at Pats Camp:
1. Some Glimpses Into the Master Plan for Bill O'Brien's Second Stint in New England
Unfortunately, we can't go into great detail about what the Patriots are doing schematically. But there are a few things we can highlight that caught the eye. First, this offense will primarily run out of 12 (2 WR, 2 TE, 1 RB) or 11 (3 WR, 1 TE, 1 RB) personnel groupings. The two tight ends sets, with Gesicki and Henry working off each other, have been a mainstay since the spring. O'Brien hasn't shown as much about his run-game plans without pads, but they've been pretty multiple in that sense, with more zone-based rushing work in the first two days, followed by some gap-scheme drills on day three. Lastly, under-center play-action and an RPO package will probably be prominent features of their early-down offense, which should be A. Music to the quarterback's ears, and B. Help the receivers get open by playing tricks with defenders. I'm waiting for the run game to fully declare once they're in pads, and I wonder if we'll see more motion at the snap as they continue to add things into the install.
2. Patriots QB Mac Jones is on the Right Track, But Playmaking Questions Remain
As we said in the opening, Jones looks more like his rookie-version self from a pocket poise and timing standpoint. His in-rhythm accuracy and decision-making have never been questioned; when the offense is operating as it should, he's protected, and there are open receivers, Jones can distribute the ball to run an effective unit. However, the out-of-structure playmaking and ability to beat the blitz is still a work in progress. For example, when the Pats defense sent six rushers at Jones on Friday, he heaved a desperation jump ball up to Parker that Jon Jones batted down. Ideally, you'd like to see him find a quick outlet to beat the blitz by throwing "hot" to a higher-percentage option. On Thursday, the Pats ran a designed rollout to Jones's right. When the initial routes were covered, he tried to throw back across his body into the middle of the field, and Kyle Dugger intercepted the pass. Jones immediately dropped down and did ten push-ups, a sign that the quarterback knew it was an ill-advised decision. The Patriots can win with an in-rhythm Jones, but if the QB isn't going to create on his own, then it's on the receivers and scheme to present him with timely options to get the ball out of his hand.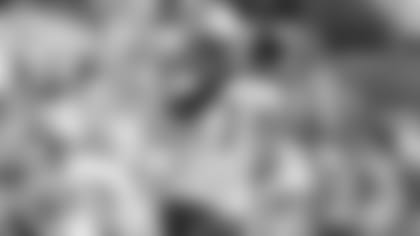 3. Patriots WR JuJu Smith-Schuster is as Advertised in Early Going
Another positive takeaway from the first three days of the summer is that Smith-Schuster has looked the part so far. No, he hasn't been an unguardable menace to the defense, but he seems at home in the slot for New England, and you can see where this is heading. JuJu's skinny post referenced in the intro was exactly what Belichick, O'Brien, and Director of Player Personnel Matt Groh drew up when they signed him as a free agent in March, while he has also caught a few shallow drags underneath the defense that'll present him with catch-and-run chances.
4. Pats TE Hunter Henry is Clearly Mac Jones's Favorite Target
Although camp stats are hit or miss, Mac has completed seven of ten passes to Henry, and the duo has shown great chemistry heading into year three. Henry pulled in a well-placed seam ball from Mac to rise above Adrian Phillips in 7-on-7 and shook rookie Christian Gonzalez at the top of the route to make a sliding catch in the back of the end zone. After newcomer Mike Gesicki flashed in the spring, it's been the Henry show so far in training camp.
5. Pats Offense Needs More Out of Kendrick Bourne and Tyquan Thornton
It's been a disappointing start to camp for the Patriots "X" factors at wide receiver. Bourne returning to his 2021 form or Thornton breaking out in year two would be a massive boost to the offense, but neither of those things has come to fruition yet. Thornton had a route-running miscue on day two that led to a conversation with Mac, and he couldn't get off a jam by Jon Jones on a target that fell incomplete in Friday's session. Hopefully, the speedy wideout will make more of an impact between the 20s, an area where his game fits more than in the red zone. Bourne has also never been a big practice player, so maybe he's just a gamer. Either way, Bourne and Thornton have yet to make a catch during 11-on-11s through three days.
6. Rookie WR Demario Douglas a Clear Bright Spot in Offense's Up-and-Down Start
Although Bourne and Thornton are off to a slow start, the sixth-round pick out of Liberty has caught the eye. Unlike the Pats other wideouts, Douglas is a smaller receiver with noticeable burst and wiggle. He has caught passes underneath the defense, where his short-area agility allows him to create quick separation. O'Brien loves himself a jitterbug slot receiver who can win on short option routes that were staples for Wes Welker, Julian Edelman, and others. It's probably too early to get excited about Douglas, but his skillset is the closest thing this team has to the Edelman/Welker slot, and he might be useful on gadget plays as well.
7. With Ty Montgomery Banged Up Again, Backup RB is Another Uncertainty
After two productive days as a do-it-all receiver, Montgomery, who was working with the wideouts but running some routes out of the backfield, is hurt again. The veteran missed most of the 2022 season due to injury and got banged up when he collided with Terez Hall inadvertently in Thursday's practice. Montgomery has made plays whenever he's healthy in practice, with good versatility and craftiness in the passing game. But without him out there, we haven't seen much from Pierre Strong or Kevin Harris, fueling rumors that the Patriots could add a running back behind Rhamondre Stevenson. There's still a long way to go, though.
8. Right Tackle Situation an Early Competition Between Riley Reiff, Conor McDermott
Without pads, we aren't going to evaluate the offensive line fully. But, for the first two days, it was veteran Riley Reiff at right tackle. On Friday, McDermott began taking more reps with the top group. That could be because Reiff, a 14-year vet, needs to manage his workload. Still, there are also some warning signs with Reiff, whose footspeed started declining last season on film and struggled to protect his edge in non-padded sessions where it's all about mirroring edge rushers with your feet rather than winning with physicality. Reiff's game is physicality, so maybe he fares better in pads, but the Pats need someone to run away with the right tackle job. Trent Brown looks ready to go on the left side.
9. Bill Murray Repping at Right Guard Without Mike Onwenu, But Others Making a Push
Another surprising development has been converted defensive tackle Bill Murray taking reps at right guard with Mike Onwneu on PUP. The Pats drafted three interior linemen in Jake Andrews, Sidy Sow, and Atonio Mafi. But it was mostly Murray until Friday, when, surprisingly again, second-year guard Chasen Hines was elevated to some frontline reps. After struggling with injuries as a rookie, Hines wasn't expected to be much of a factor. But he has bull-dozing power and decent movement skills at 327 pounds. Some of his pull blocks on his college tape were terrific. Hines is someone who bears watching in padded sessions.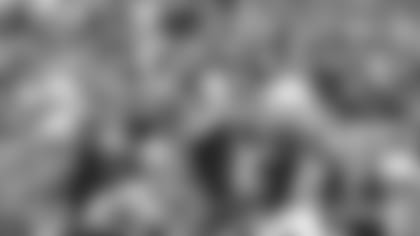 10. Matt Sokol, Johnny Lumpkin Make Early Push for TE3 Spot
Unlike Henry, it's been a slower start to camp for free-agent addition Mike Gesicki. Gesicki doesn't have a catch in full team drills but continues to be featured often as a move tight end detached from the formation, essentially operating out of wide receiver alignments. Behind the top two, credit where credit is due to Matt Sokol, who made two terrific leaping catches. Lumpkin has also been solid as an underneath target and could make a roster push as a blocking specialist and dump-off artist at in-line tight end, kind of like late-career Dwayne Allen. Sokol got a few reps with the regulars late in Friday's session.
DISCLAIMER: The views and thoughts expressed in this article are those of the writer and don't necessarily reflect those of the organization. Read Full Disclaimer