By this Friday, the offseason programs of every NFL team will be finished, and the league will be entering its roughly five-week-long summer dormancy period. The hay will be in the proverbial barn. What better time to assess where each club stands as the 2017 season approaches?
Here's a look at each team's ceiling and floor - in our estimation at least - meaning a best-case, worst-case scenario for every franchise's season. We'll start with the NFC this week, and save the AFC for next week.
A reminder: As always, your results may vary...
NFC West
Arizona Cardinals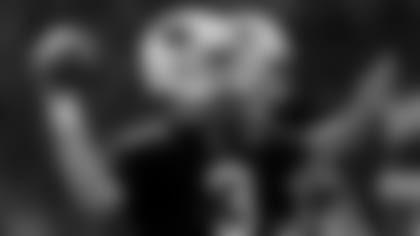 The ceiling: Quarterback Carson Palmer and the Cardinals return to explosive 2015 form, fix their dreadful special teams woes of last season, and push Seattle for supremacy in the NFC West, finishing 11-5 and making the playoffs for the third time in four seasons. After a frustrating 2016, Bruce Arians and his guys will re-discover their whatever-it-takes-to-win mojo.
The floor:The quick-strike long-ball passing attack never makes a comeback in the desert as Palmer's game continues to let air escape from the balloon. Despite elite stars like Larry Fitzgerald and David Johnson on offense, the Cardinals remain maddeningly inconsistent and see their Super Bowl window of contention close with a reality-inducing 7-9 mark.
Los Angeles Rams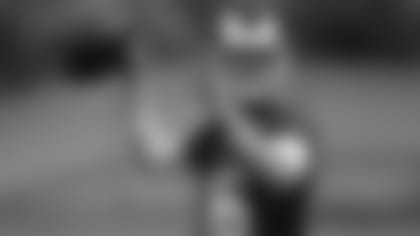 The ceiling:The lights go on in dramatic fashion for second-year quarterback Jared Goff under the tutelage of 31-year-old rookie head coach Sean McVay, while veteran defensive coordinator Wade Phillips finally musters the production from the Rams defensive talent that Gregg Williams couldn't. Somehow the re-invigorated Rams scratch their way to 8-8.
The floor: Goff takes only baby steps in 2017, with McVay proving his youth and exuberance can only work so much magic with a franchise conditioned to losing. The Rams improve, but it's incremental and very difficult to see in year two of the return to Los Angeles. The new 3-4 defense suffers learning curve pains and the Rams struggle to a 5-11 mark.
San Francisco 49ers
The ceiling: The creativity and competency that has been on display this offseason from the new regime of general manager John Lynch and head coach Kyle Shanahan carries over into the regular season and helps fuel a better than expected and more competitive 49ers club that doesn't beat itself. San Francisco triples last season's win total and posts an encouraging 6-10 first step as it plots its return to relevancy.
The floor: Reality hit home as soon as the real games start and the Lynch-Shanny honeymoon ends with a thud. Brian Hoyer has limitations at quarterback, and the more he plays, the more they show up. The 49ers roster remains one of the least impressive in the league, but even at 3-13 in 2017, you can see signs of hope.
Seattle Seahawks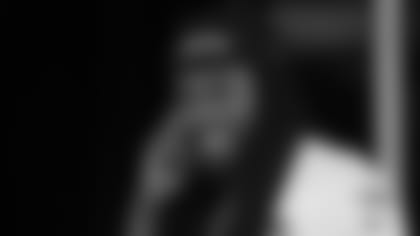 The ceiling: Pete Carroll's always interesting team rides a ridiculously favorable schedule - no back-to-back road games, three of four prime-time appearances at home, and only one early Eastern time kickoff - to its fourth division title in five years. That ESPN the Magazine article last month proves to be motivational fodder, spurring Seattle to an 12-4 record and a Super Bowl rematch/chance for redemption against the Patriots.
The floor: The locker room turbulence doesn't magically dissipate come September, Russell Wilson endures another injury-plagued season, and the Seahawks have to sweat it out all the way to season's end - beating visiting Arizona in Week 17 - just to go 9-7 and qualify for the playoffs for the sixth consecutive season.
NFC South
Atlanta Falcons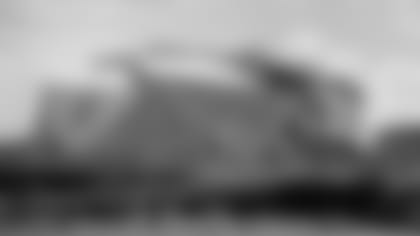 The ceiling:The Falcons take their cues from perpetually upbeat head coach Dan Quinn and actually use their devastating Super Bowl loss to stoke the fires necessary to re-climb the mountain in the NFC. Even a Week 7 trip to dreaded New England can't spook Atlanta, which is too talented for the rest of the NFC South and logs its second straight 11-5, division-winning season. Their Super Bowl redemption dreams, however, die in the playoffs.
The floor: There's a reason why no team since the 1971-72 Dolphins have lost a Super Bowl and then returned to win a ring the next year. It's a tough mental battle to get that close, have it almost within your grasp, and then lose it. Hangovers are real. Hangovers are no fun. And did we mention the rest of the NFC South all looks to be improved? Atlanta will have its moments and a new stadium to celebrate, but a step back to 8-8 territory is not out of the realm of possibility.
Carolina Panthers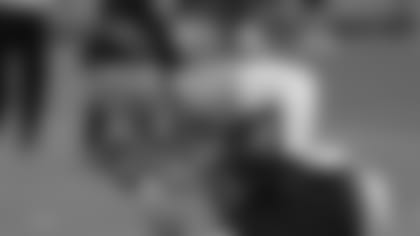 The ceiling: The Panthers win all the close ones this time around (six losses by three points or less last year), Cam Newton and his surgically repaired shoulder are as good as new, and first-round pick Christian McCaffrey wreaks multi-threat havoc against opposing defenses, bringing the fun back to near 2015 levels in Charlotte. It's a good enough combination for a bounce-back, 11-5 first-place NFC South showing.
The floor:It kind of comes down to the Cam factor. And if he's not quite right, and his shaky offensive line again leaves him poorly protected, any thoughts of a championship restoration in Carolina suddenly look fanciful. Again, the rest of the division features no soft touches, and that means the Panthers have to earn every win. It won't be a repeat of last year's lost season, but 7-9 might kind of feel like it.
New Orleans Saints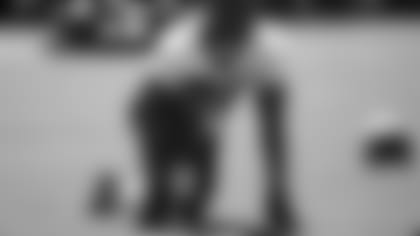 The ceiling: Adrian Peterson experiences a career renaissance down in the Big Easy, drawing attention away from a Saints passing game that remains lethal. The rebuild of the secondary goes splendidly, with rookies Marshon Lattimore and Marcus Williams adding a much needed talent infusion. It adds up to a surprise 10-6 record and a wild-card berth, the franchise first playoff trip since 2013.
The floor: At 32, maybe Peterson doesn't have another epic comeback in him. At 38, maybe Drew Brees starts to finally show some cracks in his game. The liability that is the Saints defense finds new and inventive ways to lose when the offense scores at least 20 points, and those three consecutive 7-9 finishes from 2014-16 represent a goal the 6-10 Saints can't quite reach in 2017.
Tampa Bay Bucs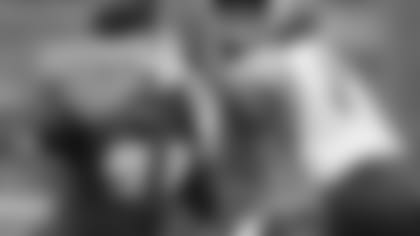 The ceiling: Jameis Winston becomes the elite quarterback he has hinted at during his first two seasons, dramatically cutting down on his game-swinging turnovers. The offensive upgrades all pay immediate dividends, with DeSean Jackson adding the deep threat and rookie tight end O.J. Howard becoming a major matchup dilemma for defenses. And a young team ready to win answers the bell in its biggest games (Week 5 at home against the Patriots?), using those as a springboard to a 10-6 mark and the franchise's first playoff trip since 2007.
The floor:Not to be too simplistic, but the Bucs this season will go as far as Winston takes them. He has enough weapons around him, and the defense is good enough to hold its own. Winston has to take care of the football and make big plays. If he slips back into some of his old, risky habits, the Bucs could disappoint and take a step back into 7-9 territory.
NFC East
Dallas Cowboys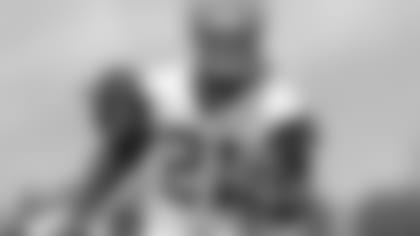 The ceiling:If Dak Prescott didn't lose his swagger from that humbling No. 1 seed home playoff loss to Green Bay in the divisional round, the Cowboys have every reason to think they'll become the first repeat NFC East champ since the Eagles strung together four in a row from 2001-2004. The Cowboys have the offensive firepower to play with anyone, and an under-appreciated defense could put Dallas back into the Super Bowl discussion at 11-5.
The floor:The schedule is challenging in the second half, and the Cowboys and their wunderkind of a quarterback won't sneak up on anyone this season, so another 13-3 is out of the question. Dallas last won back-to-back division titles in 1996-97 and there's always the tendency in Cowboys-land to over-rate their chances. If defensive coordinator Rod Marinelli can't replicate his stellar work of last year, a step back on that side of the ball could be costly, and produce an 8-8 mishmash of a season in Big D.
New York Giants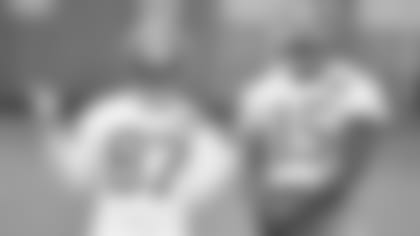 The ceiling: The Giants are a solid offensive line away from legitimately projecting to be one of the NFC's best Super Bowl hopes. If they can keep Eli Manning upright, watch out, because he's going to do some damage with the likes of Brandon Marshall, Odell Beckham Jr., and Sterling Shepard to throw to. The schedule is tougher than in 2016, but these Giants are better than last year's 11-5 wild-card club and another 11-5 will win the NFC East and stand as even more impressive.
The floor: We've all heard about good teams ruined by shaky offensive lines, so there's that potential downfall to consider with New York. When you add in that the NFC East plays the rugged AFC West this season, meaning games against Oakland, Kansas City and Denver (not to mention a test against NFC West champ Seattle), the Giants are going to have to bring their A game almost every week. If there's any "We've arrived'' sentiment in New York, things could snowball pretty rapidly and put Ben McAdoo's team in the position of fighting its way to 8-8 territory.
Philadelphia Eagles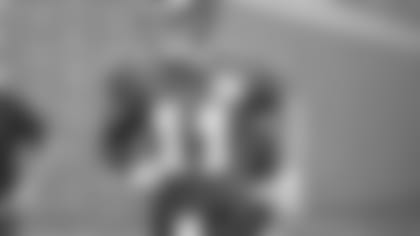 The ceiling:The Eagles ride the improvement of second-year quarterback Carson Wentz to legit wild-card contention, making it feel like September 2016 for an entire season. With new receivers Alshon Jeffery and Torrey Smith clicking, and LeGarrette Blount pounding away in the backfield, the Eagles offense doesn't have to play it so conservatively or reside almost entirely on Wentz's shoulders. It all spells 9-7 potential and perhaps a sniff of the playoffs in Philly for the first time since Chip Kelly's first season of 2013.
The floor: The Eagles can be confident that its front seven remains stout, but the situation at cornerback continues to be troublesome enough to inspire dread on a near-weekly basis. That weakness combined with a tougher schedule could leave Doug Pederson's team struggling to even match last year's up-and-down 7-9 ride. With a slew of game against legit playoff contenders, a regression to 6-10 is possible if the NFC East stays as bunched as we've come to expect.
Washington Redskins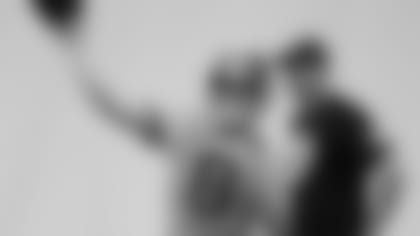 The ceiling:Washington hits big with its two smart free-agent signings - receiver Terrelle Pryor and linebacker Zach Brown - and finds itself winning all the tight games in an ultra-competitive division. Meanwhile, quarterback Kirk Cousins, playing in what amounts to a contract year (again), turns in his best work yet as Jay Gruden's team exceeds all reasonable expectations and wins a three-team tiebreaker at 9-7 to claim the division title over the Giants and Cowboys.
The floor:Nothing of the sort actually transpires as explained above, and Washington flounders after an offseason that saw still no resolution in terms of Cousins' future, and the puzzling firing of successful and well-respected general manager Scot McCloughan. With the quality of opponents on tap, this is a team that could regress to a last-place 5-11 showing.
NFC North
Chicago Bears
The ceiling: As free-agent quarterback signings go, I suppose Mike Glennon could play more like Drew Brees than Brock Osweiler, and that might put the Bears within hailing distance of respectability. Or maybe rookie Mitchell Trubisky goes all Dak Prescott and turns into the story of the year in the NFC. But I'm grasping here, because Chicago looks like at best a 5-11 team in my estimation.
The floor: After going 3-13 last season, there's not a lot left to lose in Chicago. Three consecutive last-place finishes have drained much of the enthusiasm out of the one of the NFL's great markets, and head coach John Fox is not looking like the answer. If Glennon is a bust, and Trubisky isn't ready to take the field as a rookie, a 2-14 mark and next year's No. 1 draft pick could well be in play.
Detroit Lions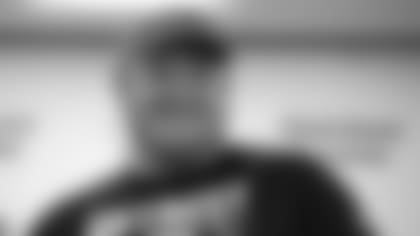 The ceiling:The Lions upgrade on the offensive line (T.J. Lang and Rick Wagner) works like wonders and suddenly quarterback Matthew Stafford has even more time to carve up opposing secondaries with his strong right arm. Detroit's weapons on offense were good enough to get to 9-7 and a wild-card berth last season, and with better protection for Stafford, a double-digit win total (10-6) and pushing the Packers for first place in the NFC North is reasonable.
The floor: Detroit still feels like it's a few missing pieces away from really being a perennial NFC playoff contender, and the pass rush is one area that continues to lack enough impact. The Lions need to start better than last year's 1-3 getaway to stay close to Green Bay, and an opening slate of Arizona, at the Giants, and Atlanta poses a challenge and could pave the way for a 6-10 level disappointment in Motown.
Green Bay Packers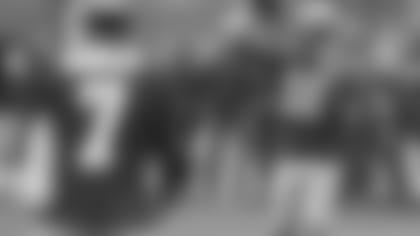 The ceiling:There are always Super Bowl expectations in Green Bay, as long as Aaron Rodgers pulls on his No. 12 Superman jersey at quarterback. If the Packers can somehow disguise their offensive line issues better than they did last season, and get a boost from rookie additions like Kevin King (cornerback) and Josh Jones (safety) in the secondary, Green Bay looks capable of posting a 12-4 mark and aiming for next February's Super Bowl in Minneapolis. But no 4-6 starts and miracle late-season rallies this year, okay, Packers? Try some front-running.
The floor: Should the Packers offensive line falter yet again, forcing Rodgers to take a pounding, well, we've seen how that movie turns out. And it doesn't involve a big confetti shower at the end of the last game of the season. The Packers have to have a semblance of a running game and some credible pass defense, too, or 9-7 mediocrity is within the scope of possibility.
Minnesota Vikings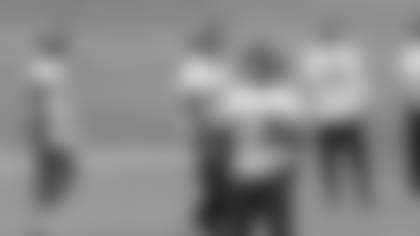 The ceiling:The Vikings offensive tackle additions of Riley Reiff and Mike Remmers solidify a Minnesota line that was a shambles last season (does every NFC North team have OL issues?) and allow Sam Bradford to be more than the accurate dink-and-dunk passer he was a year ago in Minnesota. With rookie running back Dalvin Cook re-energizing the offense in Adrian Peterson's absence, the Vikings scrape together 10 wins and return to the playoffs for the second time in three seasons.
The floor:Latavius Murray as a lead running back doesn't scare anyone. Nor does the idea of Bradford carrying this team with his passing arm. Even if the Vikings are better on offense, they need that same swarming Minnesota defense that dominated and carried the team to a 5-0 start last season to re-appear from day one. If not, the Vikings will lose ground for the second year in a row in a tight division and bottom out at 6-10 or so.