INDIANAPOLIS – Jim Millerknows a little something about being an NFL quarterback, as well as playing in the New England system.
As such, the former Patriot and current Sirius radio host has to be considered an expert witness when it comes to Matt Casseland what the franchised current QB's value might be at this point in the process.
"Does he have trade value? Absolutely," Miller said in a one-on-one interview with patriots.com Saturday afternoon at the Combine.
"I think the Patriots are going to maximize that leverage to the hilt because I think there are some teams out there that should be interested in trading for him. Whether it's a Minnesota. Whether it's the Detroit Lions. Whether it's Kansas City, whom he's got ties to. I think it makes a lot of sense. Because at no time is his trade value going to be higher than what it is."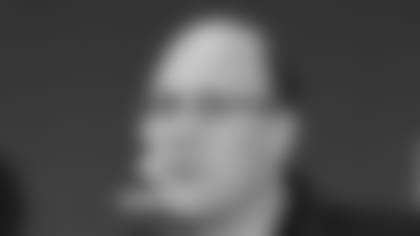 So, would former Patriots player personnel boss and current Kansas City Chiefs GM Scott Piolibe interested in trading for Cassel?
"I can't talk about … free agency hasn't even started," Pioli began during his media availability Saturday. "He's under the franchise tag, so I don't think it's anything you can even talk about or want to talk about."
Then Pioli went further. Despite previous published reports indicating that Cassel had both accepted and signed the $14.65 million franchise tender, Pioli said he did not believe that to be the case at this point.
"He's hasn't signed. You can't trade for a player that's not signed under contract," Pioli continued.
"That's my understanding. I haven't looked into it far enough. But I believe he hasn't signed…I don't think…I think two or three franchise players have signed. I don't think he has, I don't think."
Whether he has or hasn't, Cassel has been a hot topic at the Combine. Compared to the crop of quarterbacks in this year's draft, Cassel rates high, according to Miller.
"Let's say he was put in this year's draft. He'd be the top of the group," Miller declared.
"He'd definitely push, in my opinion, [Matthew] Stafforddown and obviously where Mark Sanchezis at."
As far as team's being concerned with Cassel's success coming in large part due to his surroundings in New England, Miller says it's an issue to be aware of at this point but certainly shouldn't be a deal breaker.
"Yeah you can say he's a product of the system. Lets face it they ran 88-percent out of the shotgun and that's really what utilizes his skills. That's why I think it's pretty intriguing for him to get traded to Kansas City, because that's where Chan Gaileyis the offensive coordinator. He has run a lot of spread attacks in the past whether at Georgia Tech or what they did last year with Tyler Thigpen.
"And I think it marries well with what Todd Haleywants to do as a new head coach. So I think it's very well possible whether it's the system or not, I think the kid is talented. You saw the offense expand every week."
While Miller understands the reasoning behind all the buzz lately that the Patriots could very well hold onto Cassel for this season, in the end he believes New England will do it's best to trade its very expensive backup quarterback.
"I think it always, like anything else, is going to depend on the health of Tom Bradyand where they feel Kevin O'Connellis at right now, the third-round pick from San Diego State," Miller concluded. "[Bill] Belichickis pretty sharp. They know what they have in Kevin O'Connell. That's why they drafted him in the third round. So I'd think they are looking to move Matt Cassel."
Report: Wilfork talks commence
According to a report in today's Boston Herald, Vince Wilforkand the Patriots front office have starting talking about a contract extension for the veteran nose tackle.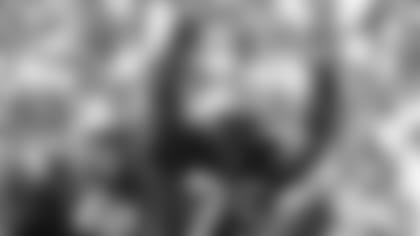 ]()Speaking at a charitable event in Florida for teammate Heath Evans, Wilfork said he and the team have "been communicating back and forth."
"That's the only thing I wanted," he added. "I don't care if nothing moves. I just wanted to communicate, let them know that, 'Hey, this is what we're thinking and this is what they're thinking.' All of that has been positive."
Wilfork sounded optimistic that a deal would get done and that he would end his career as a Patriot.
"Everything's moving in the right direction. There's been a lot of communication between us. We're both on the same level. Before we weren't, but now we are. I believe it will continue, and if it does, I will be a New England Patriot for a long time. I truly believe that. Deep down in my heart, I believe that.
"I've said from Day 1 that I wanted to enter the NFL as a New England Patriot and leave the NFL as a New England Patriot. I'm sticking to my word and I don't think that will change. I'm very happy, very positive and looking forward to the future."
"I like this kinda party, baby … I like this kinda party!"
The ever-entertaining 49ers head coach, Mike Singletary, was asked if today's players have an edge over guys from his generation when it comes to draft preparation.
Not surprisingly, the former Monster of the Midway linebacker offered a candid assessment.
"Certainly, some of them are … they're certainly more aware. You can look at the NFL Network and get a lay of the land about what the expectations are and what are some of the interview processes like -- what the coaches are looking for. Yes, these guys are a lot more astute, but sometimes I think it hinders a player when they're coached to go in and be more polished."
Singletary would rather deal with players who are more blunt, like he tends to be.
"I prefer a guy to come in and be who he is," he continued. "Maybe you don't say the right thing. Maybe you say 'you know' about 30 times before you make the comment.
Maybe you're redundant, whatever it is. But the true personality of the kid comes out. And you can tell when a kid comes in and says, 'This is who I am and if you draft me this is what you're going to get.' It's not a canned presentation. This is me.' And I like that."
No matter how much training they receive, younger players can't prepare for the experience gained simply by living life and doing what it takes to build a successful NFL career. A point Singletary made abundantly clear.
"Fortunately, I spend a lot of time with kids. I have seven kids myself. So, no, I don't think they have any clue. I think they'll sit there and tell you, 'Yes, I know what I want to do and I know what I want to be.' But once you turn the fire on and it starts
getting hot, [their reaction is] 'Well, wait, I'm not sure I really want to do it that way or that much.'
"I don't have the expectation that they really know what it's all about right now. But I think it's great to be here and sit down and have the opportunity to visit with some of these young men. You look into their eyes and you know the road that's before them … we're just trying to identify those individuals. Maybe they don't know what it is. Maybe they don't know what it's going to look like, but they're willing and you know they're hungry and you know they want to be a part of something special. That's exciting to me."
Rex wants to be king of the East
Rex Ryan, the New York Jets first-year head coach, continues to sound a confident tone in his exchanges with the media. In his introductory press conference with the Jets, he talked unabashedly about wanting to win Super Bowls very quickly.
Then during the Combine this week, a reporter asked him to assess his competition in the AFC East.
"I'd rather focus on what they're up against," he countered. "We're going to have a team
that's going to be a physical football team. We're not going to back down from any challenge. I respect the [division]. Any time you go up against a Bill Belichick and Bill Parcells in Miami, Buffalo … We know it's very competitive, but right now, to be honest with you, I'm focus on where our team is, putting in the style of play we want, regardless of who we're playing."
Harvin a fan of Belichick
Percy Harvin, Florida's wide receiver/running back, paid a visit to the media work room around mid-afternoon on Saturday. He explained that the didn't participate with his group yesterday because he was taken to receive several MRIs to allay teams' concerns about his injured ankle. He seemed pleased with the results of those tests.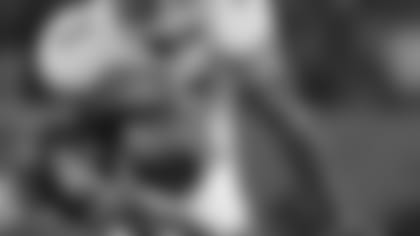 ]()I asked him about Florida head coach Urban Meyer'sclose relationship with Bill Belichick, and Harvin lit up, saying Belichick's name came up all the time during Gator team meetings and practices.
"Coach Meyer tries to imitate him to a tee," Harvin said. "We did a lot of things that the Patriots did. Ran a lot of their plays."
Meyer has visited Foxborough during training camp in the past, and Belichick has reciprocated by going down to Gainesville to watch Florida practices and talk with the players, Harvin included.
"We got to talk to him a couple of times and he was a real inspiration to our team," Harvin added. It seems he and Belichick has already struck up a relationship of their own, with the head coach stressing fundamentals to the Gator star.
"He's one of the best. Actually, he pulled me to the side and talked to me quite a bit … told me what I need to work on several times. I think highly of him."
… Paul Kruger, the defensive end/outside linebacker from Utah, played on a Utes team that won every game this past season, but was snubbed for the national championship? Does he feel they should have been the number-one team in college football? "Definitely," he replied without hesitation. "We're the only undefeated team and we beat some big teams. That's basically all I need to say."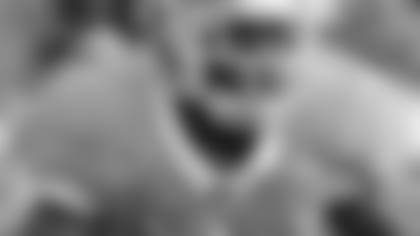 ]()… Brooks Foster, the wide receiver from UNC, owns a national championship ring from his one season with the Tar Heel basketball team, of which he was a member as a freshman in Chapel Hill. But Foster explained why he never wears his bling. "My father wears it all the time. It's at home. He takes good care of it. I can't wear jewelry too much because I'm allergic to metal a little bit, so he wears it."
… A reporter asked two-time Biletnikoff Award winner Michael Crabtreewhat types of questions he was getting from the various representatives of NFL teams during the Combine. "Pretty much the same questions you guys ask," he replied. Guess that means the media is doing a good job.
… That's not to say all the questions are serious ones. Rutgers wide receiver Kenny Brittsaid one NFL team asked him if he died, what kind of animal – dog or cat – would he want to return as. He told them neither. "I don't like cats 'cause … I don't like cats," he shuddered. "I don't like dogs 'cause I got bit."