In 1983, fans waited in line overnight for the first time to attend the annual NFL Draft.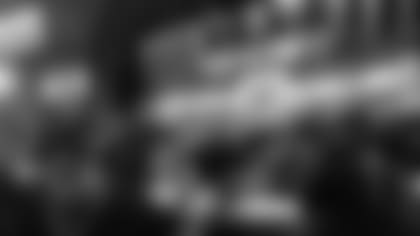 Tonight, the draft in Chicago will be a sellout too. The difference is that in addition to viewing on living room big screens, legions of fans will tune in on non-TV devices around the globe thanks to advances in technology, app creation and consumer electronics.
To keep pace with the evolving structure and popularity of the draft, the league and teams have been busily adding tech-fueled options including broader streaming video access, apps for the wearable devices - and likely more by this time next year - to keep fans connected and informed.
The must-see TV has morphed into must-know information for those who can't stay in front of a TV for the annual three-day, primetime and afternoon event. That's why the NFL's offering flexible options for fans of all ages in the states, or internationally where time zones are even less forgiving.
Remember, just the time allotted per team (32) for its first round pick is 10 minutes. If all teams took the max, you're looking at an over 5-hour long round. The time decreases in subsequent rounds (7 in the second and five per pick in later rounds), which are now held on separate days (two and three). The actual draft starts at 8 pm. tonight, 7 pm. tomorrow and noon on Saturday (all EDT).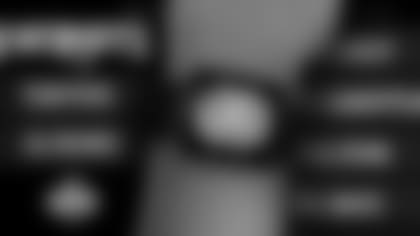 -Wearables:When it comes to new frontiers, The New England Patriots stole the show last week when they launched an interactive app for the Apple Watch that allows fans to receive ASAP info on the team's draft decisions, transactions and more by looking at their wrist. Here's the app.
Wearable options for information dissemination are clearly a growing area for the league when it comes to reaching fans in new ways. Just this week, a report claimed the Philadelphia Eagles have created a "draft app" for their Apple Watch-wearing fans.
-Wireless Wonders.Options for smartphone users continue to expand whether you seek basic draft info or actual live-streaming video coverage of the event. NFL Mobile, an app available to Verizon Wireless customers for $5 a month or free with its More Everything plan can watch on their smartphone.
Those fans with other providers and/or seeking additional league content can download the nearly one-year old NFL Now app http://now.nfl.com/ which will provide live streaming draft coverage in addition to magnetic NFL programming, team-specific video-on-demand, general league news, analysis and original series.
-Talk Trash.www.nfl.com/live  will provide full coverage of the NFL draft - and much more. As part of the user-generated discussion, fans will be able to comment using live chat. They can also enter "Fan War Rooms" and "discuss" picks and non-picks, trades and much more - all online.
-Far-flung Fans. Those draft-interested fans outside North America have multiple options. In the U.K., Sky TV will be broadcasting the draft live (5 hour time difference between EDT and London). Fans can watch the live stream from NFL.com/live, or use their NFL Game Pass service/app which also enables them to watch live-streamed games over the web during the season.
There's an on-demand feature for those that find the logistics (time zone differences from the U.S.) too challenging.
-Kids' Stuff. Though they aren't restricted to a certain age group(s), some online draft coverage options are more targeted at youth. They include a channel on the league's NFL Rush site http://www.nflrush.com/ , a NFL YouTube channel launched a few months ago and social media-powered feeds. It also appears "ESPN-for-Kids" Whistle Sports may be carrying draft content.
-TV Everywhere (TVE) Apps. For those fans that subscribe to pay-TV programming packages that include ESPN (WatchESPN) and/or NFL Network (www.nfl.com/watch), they need only enter a username and password with their service provider to watch these TV channels on non-TV devices such as laptops, tablets and smartphones which is viable when they're away from a TV.
WatchESPN provides subscribers NFL coverage on computers, smartphone, tablets, gaming consoles such as Xbox 360 & Xbox One. Supported devices include Apple TV, Google Chromecast, Amazon Fire TV and Roku.
Wait til Next Year?
Antenna Users - If you're reading this Thursday, you can still download apps, log in for TVE and access existing web sites, to watch the draft, but it's a little late to be ordering (and receiving) new services in time for this year's draft. Such is the plight, especially of those that rely solely on HD antennas to watch NFL games and coverage broadcast over-the-air (not over cable systems) on such networks as CBS, NBC, Fox and more.
The challenge is that ESPN and NFL Network don't broadcast over-the-air and TVE apps are for those that subscribe to pay-TV packages from cable companies and other TV providers. The NFL Now app would be an easy and affordable way for those with smartphones. Those with broadband Internet access could stream the draft coverage live to a connected device.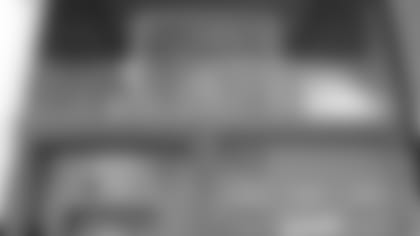 The NFL on DooH -The league has already put some minimal content on digital, out-of-home (DooH) systems which include gas pump-top monitors and in-store screens near coffee machines and other waiting areas as a way to reach consumers when they aren't otherwise connected.
I'm not aware of any draft-specific content to be shown on these systems, but seeing brief clips of the top pick wouldn't surprise me. And with the draft in Chicago, you would think ad buyers in the metro market and beyond would love to be connected to draft news on these next-gen TV networks.
Advanced Billboards - Far larger, prevalent and attention getting than most DooH systems, high-def billboards that can display info and video should become a viable means for providing basic draft info and images to fans on roadways, or in Times Square. Size is not a constraint here as with consumer electronic devices. These essentially monitors would provide better engagement in areas with foot traffic and for example, outdoor dining and limited-area shopping areas as opposed to roadsides.
Connected Car Apps/Services -Determining what's real and what's really concept when it comes to connected car capabilities is challenging to say the least. Many vehicles have in-car entertainment systems, communications capabilities (e.g. OnStar) and increasingly 4G LTE wireless built in, making rides a hot-spots.
And with tech leaders such as Microsoft creating platforms that allow its partners to bring innovative in-car solutions and services to car buyers, it sure looks like opportunities will extend far beyond having to watch the draft on your smartphone while mobile.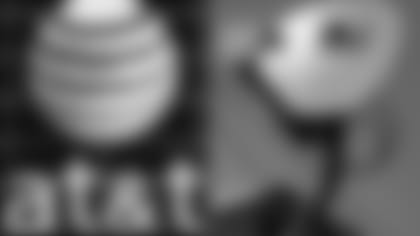 Potentially: AT&T & DirecTV -Though Comcast and Time Warner Cable abandoned their proposed mega-merger under pressure from regulators, politicians and consumer advocacy groups, there's a feeling that these same forces really don't have a problem with AT&T's plan to buy DirecTV.
Though it's still TBD, the combination would result on AT&T streaming DirecTV's content (namely its out-of-market game package NFL Sunday Ticket to its over 100 million wireless customers. It's not stretch to expect the service provider and the league to provide additional content -such as the draft - to this effort.
Verizon Wireless is currently the exclusive wireless provider of the league with its NFL Mobile live game streaming app, so the NFL may need to reconcile these wireless efforts if the deal is approved.
Because it owns its content, the NFL can call most all the shots when it comes to where its video and information does - and doesn't - show up. That power also includes how it's packaged. The League is constantly evaluating and exploring partnerships to more broadly distribute its content.
Expect more and new options for 2016. And expect a draft tonight that's already very hard to miss out on regardless of your location.
No more mock drafts. Enjoy the real thing.
Bob Wallace is a technology journalist with over 30 years of experience explaining how new services, apps, consumer electronic devices and video sources are reshaping the world of communications as we know it. Wallace has specific expertise in explaining how and why advances in technology, media and entertainment redefine the way football fans interact with the league, teams, players and each other. He's the Founder of Fast Forward Thinking LLC.