As you bide time between now and the 2015 Super Bowl, why don't you jump into the nearest hot tub time machine and set the clock for 1985 to better appreciate just how far forward technological advances have brought the NFL and its fans.
It was surely a different time, in which games were watched on medium-screen but big weight standard definition TVs not mounted on walls, surgery for knee injuries often meant the end of a player's career and tailgates featured hibachis with charcoal briquettes and lots of patience.
In 1985, there was no Sunday or Thursday Night Football, apps meant appetizers, and consumer wireless was only in-the-works. Only the rival upstart USFL was using any form of instant replay and the two-point conversion. Fans couldn't access" anything beyond venue concessions and restrooms while at the game. And we have likely forgotten the tech challenges teams faced way back then.
Patriots QB Great Steve Grogan, who played from 1975 until his retirement in 1990 knows plenty about the low-tech/no-tech days of the NFL. Things we take for granted weren't available when he started calling the shots for the team.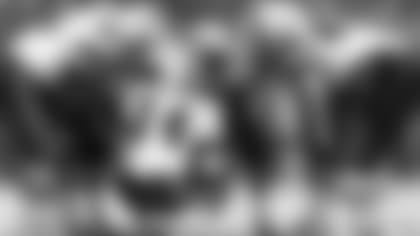 The top thing is microphones in the QB's helmet so the coach can communicate with the QB between plays," recalled Grogan, who played his entire illustrious career for the team. We had hand signals."
Tech has gone from zero to 60 much more slowly on the sidelines with Microsoft tablets used for the first time this past season, an item he listed as number two from his perspective as a player and leader. Tablets on the sideline for instant looks at defenses. We had to wait for Polaroid pictures from the press box." And they were often in black and white.
Grogan only saw a little use of instant replay, and that's because he played until 1990. I'm not sure when this started, but instant replay on questionable (calls) was toward the end of my career." Today, Steve calls the shots at Grogan-Marciano Sporting Goods in Mansfield, MA, and doesn't use hand signals. He's a member of the team's Hall of Fame.
Do you need more? There's plenty from 1985. A smartphone was a landline set with voicemail. Player equipment was functional but primitive by today's standards and many still weren't aware of ESPN, which was in its early years as cable TV systems expanded.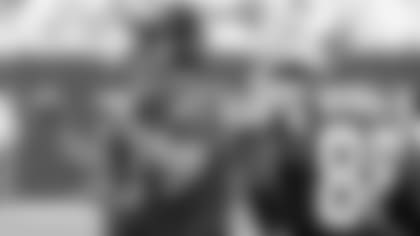 Finally, there were no yellow first-down lines, nor lines marking the line of scrimmage. Play reviews were years away and coaches' challenges even farther. Helmets were essentially one-style fits all. And remember, this was all a decade or so before the rise of the Internet. So, no texts, tweets, online videos, picture and video posting/sharing, or live-streamed NFL video.
If you wanted to talk to discuss a game with a friend not under your roof, you did it via landline phones, and not as part of a long conversation as telephone companies billed you more the more minutes you used. That was especially painful if you were calling long distance.
Now do you appreciate the lockstep evolution of America's game and its increasing use of technology to help pro football survive and thrive?
So you weren't around in 1985? OK, then jump back in the hot tub time machine and set the clock 20 years forward to 2005.
Though big screens, the Internet and wireless devices (minus apps) had arrived, many of the luxuries we enjoy today as fans of the NFL were still on the drawing board or works-in-progress.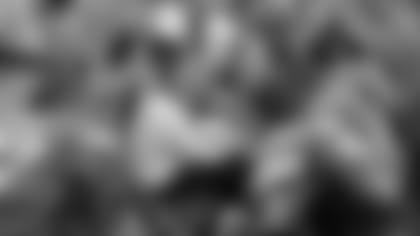 Several had wide sweeping implications for the way we viewed pro football and engaged in fandom from virtually any location with a dizzying array of NFL content. They included:
-HD TVs. Wide availability of big (and flat) screen TVs with 1080p High Definition resolution.
-SNF & TNF. The launch of games on Sunday Night Football and on the league-owned NFL Network on Thursday nights (both in 2006).
-Social Media. The birth and rise of social media: Facebook (early 2004 launch), Twitter (July 2006 launch) and Instagram (October 2010 launch), for starters Forward-thinking teams have embraced them added marketing brains to their website brawn.
-Team apps for wireless device, with the official app of the New England Patriots entering early, with an innovative rewards/loyalty program in 2009.
-Stadium Wi-Fi. The outfitting of stadiums with Wi-Fi to enable fans in the stands to access a widening variety of video content and more to truly enhance the fan experience.
Here, Now & the Road Ahead
So what a difference a decade makes, especially one in which we witnessed programming and technology innovation and advances on countless fronts. Watching America's game extended beyond watching it at home or from the stands to virtually anywhere where you can connect a mobile device (even in your car with auto makers offering models that offer Wi-Fi hot spot capability).
Back in 1985, and even to most in 2005, a stream was something you fished in. Now it has a bigger, second definition.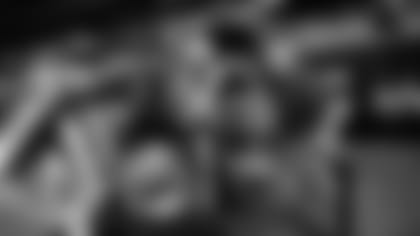 Just this week NBC announced Super Stream Sunday" whereby it will deliver 11 hours of programming including the game on Super Bowl Sunday via the web, free of charge to laptop and tablet users who download the company's NBC Sports Live Extra, app or visit the NBC web destination.
Related sites such as NFL.com and SuperBowl.com will point off to the live stream. Better still, fans don't even have to deal with the usual log-in and authentication of one's pay TV subscription typically required to receive streams from content owners. NBC is owned by media conglomerate Comcast.
Verizon Wireless will live stream the game and more to customers with its More Everything plan and to those smartphones equipped with the $5 a month NFL Mobile app.
So while there isn't a Hall of Fame like the NFL's in Canton, Ohio, or even akin to ones created by individual teams, there's definitely enough to justify a wing or a hall for the technology aspect and role in the evolution of pro football.
We can only fully appreciate the impact of technology on sports by first understanding its history and roots. And while some will side with Thomas Jefferson: I like the dreams of the future better than the history of the past," there's plenty of room for both.
Bob Wallaceis a technology journalist with over 30 years of experience explaining how new services, apps, consumer electronic devices and video sources are reshaping the world of communications as we know it. Wallace has specific expertise in explaining how and why advances in technology, media and entertainment redefine the way football fans interact with the league, teams, players and each other. He's the Founder of Fast Forward Thinking LLC.