The New England Patriots Cheerleaders had crazy schedules during their trip to Super Bowl LII in Minnesota. From volunteer service to national media appearances, the cheerleaders were excited and full of energy every moment during the entire experience. Here are some of the exciting events the squad participated in:
Inside Edition with Nancy Kerrigan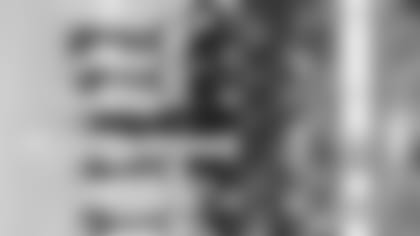 Cheerleaders Andrea, Ashley, Bailey, and Kelsi learned some figure skating moves from former Olympian and Patriots fan, Nancy Kerrigan.
While the cheerleaders gained a lot of laughs by hardly being able to do any of the moves, Nancy Kerrigan showed off her best spins all while holding the cheerleaders' pom poms! The segment aired on Inside Edition.
Special Olympics Flag Football Game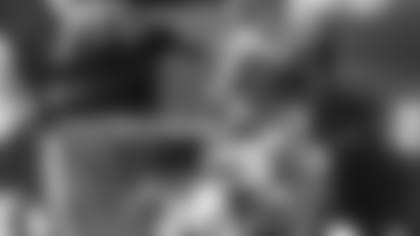 Cheerleaders Ashley and Andrea  cheered on Special Olympics athletes during a Flag Football game which featured Vikings players.
Andrea and Ashley's favorite part of the event was meeting all the special athletes and hearing their inspiring stories.
Super Bowl Experience Military Appreciation Night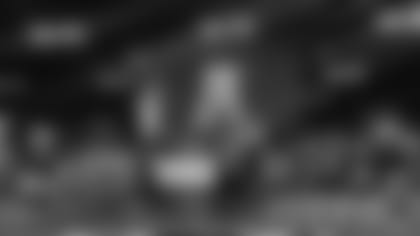 Cheerleaders Bailey, Kelsi, Ashley, Andrea and Pat Patriot helped present a one million dollar donation from the NFL to the Wounded Warrior Project.
They posed for pictures and signed autographs for military members and their families.
Good Morning America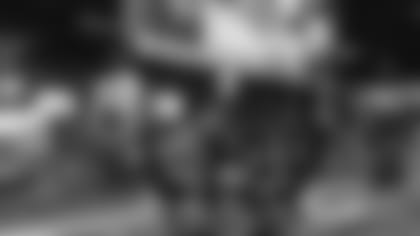 The squad woke up at 3:30am (the earliest call time of the trip) to join the live set of Good Morning America along with the Philadelphia Eagles Cheerleaders.
The segment featured a dance battle between Patriots and Eagles fans while the squad and Pat Patriot cheered along.
Access Hollywood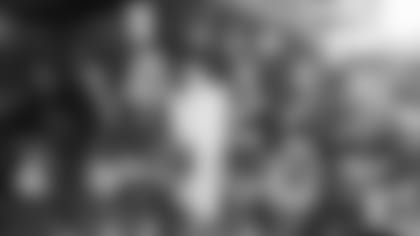 Cheerleaders Bailey, Kim, Jenna, Allison, Vicky, and Courtney P. were featured on Access Hollywood, joined by former Miss Universe and rookie Sports Illustrated Swimsuit model Olivia Culpo and NFL hall of famer Terry Bradshaw.
Second Harvest Heartland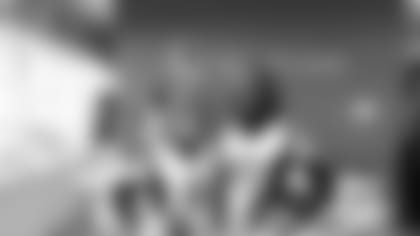 Cheerleaders Ashlee and Sam, as well as 40 friends and family members of Patriots players, coaches and football staff, volunteered at Second Harvest Heartland, a food bank in Golden Valley, Minnesota.
They teamed with UnitedHealthcare to repackage bulk foods for families in need. The New England Patriots Foundation also presented Second Harvest Heartland with a $5,000 donation.
Shriner's Hospital for Children Visit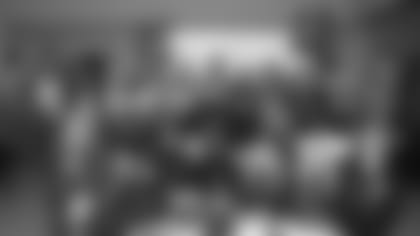 The Patriots Cheerleaders teamed up with the Vikings Cheerleaders for a very special appearance at Shriners Hospital for Children. They met with children who face physical challenges and were inspired by their courage and heroism. 
This appearance is definitely one the NEPC will never forget.
Super Fest Cheer Clinic
Patriots Cheerleaders participated in the Super Fest Cheerleading Clinic in support of the Matthew Foundation, an organization that supports people with Down Syndrome and their families. 
Brooke, Alex, Alyssa, Leanne, Adrena and Kelsey Z. had a great time teaching cheers to the participants and also taking pictures and signing autographs.
Taste of the NFL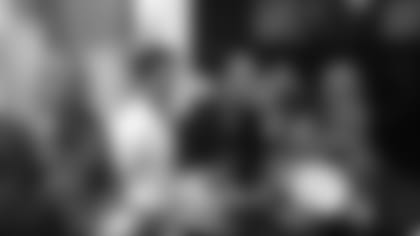 The full squad teamed up with Davio's to help the Taste of NFL raise over one million dollars to #KickHunger to benefit food banks in each of the 32 NFL cities. The cheerleaders even participated in a taste test at the Davio's booth.
Many celebrities were in attendance including Miss America and television personality Andrew Zimmern. The night ended with a private concert from O.A.R.