As the kids head back to school and we inch our way closer to the season opener, it's clear that summer is almost over. With just over a month until the first day of fall, we definitely want to end the summer of 2016 in style. That's what Waterloo, Iowa, resident Kevin Grieme did when he threw his eight-year-old son, Caden, a Patriots themed birthday party.
"He asked for a Patriots birthday party," Kevin told Lifestyle in an email.  "I try to do something special each year for his birthday and got the idea of a football field in our back yard."
Although Caden, who is a huge fan of Rob Gronkowski, knew his dad was building him a football field for his birthday, Kevin tried hard to make sure the finished product stayed hidden.
"I didn't let him in the back yard until it was done," he said. "I only wish I got a picture of his reaction."
The field is a scale model of the Gillette Stadium field. To make it, Kevin traced out the logo and made a stencil out of cardboard.  He also created letter stencils for the words "Happy Birthday" that went in both of the end zones.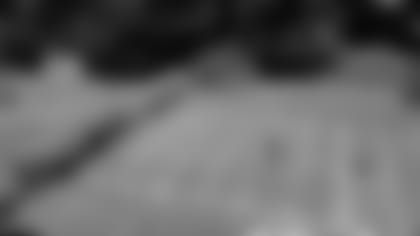 Then he measured out the field and marked the yard lines with small flags and used spray paint to draw the lines. Once the "gridiron" was complete, Kevin spray painted the logo using the stencil he'd created earlier on the 50-yard-line.
In all, the project took four hours from making the stencils to finalizing the smaller details like the yard numbers.
"This made for a great surprise for my son, as well as our friends and family that came to the party," Kevin said.
Though the family has gotten some rain in the past couple of days, the field still holds strong.
"[I] haven't had to mow the lawn yet," Kevin said. "I'm honestly not sure how many times I would need to mow before it's completely gone."
Here's to hoping it's a long time.
RELATED LINKS