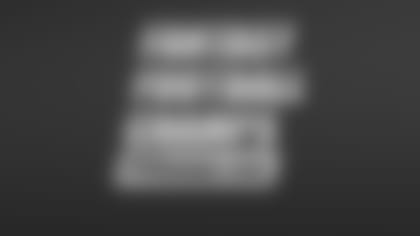 ](http://www.ffchamps.com)I want to wish all Patriots fans, FFChamps members and Thoughts from the FFChamps readers a very happy Thanksgiving.
As I walked up the stairs and into the Putnam Club at Gillette Stadium at halftime Sunday night, having just sat through one of the coldest and worst 30 minutes of Patriots football since they moved into the Razor, I was listening to my friend. He is also the GM of a fantasy football team I'm battling with for one of four playoff spots. He was voicing his conflicted sigh of relief. He had a comfortable 60+ point lead in his fantasy match-up going into Sunday night and was playing against Brady, Gronk and Amendola. Only a game like the three had vs. the Steelers could derail my friend's outcome (it should be noted that he is a hard core Patriots fan and was rooting for his fantasy opponents to do well for the Pats). Tom Brady finished the first half of the Broncos game with -1 fantasy points in the first half. Before we could decide if we were going to brave the wind and temperatures down 24-0, Brady was on his way to a 49-point second half and just like that, my buddy's lead was wiped out. Indeed, it was something from nothing for Brady owners, who are now benefiting from the suddenly loaded and healthy Patriots offense.
Week 12 is in the rear view mirror and it is now officially crunch time. Many fantasy leagues end the regular season in Week 13, so this week will be the playoff-deciding week or the second to last week before the playoffs. We hope that this column and FFChamps.com has helped guide you to a great season. Based on the number of emails, tweets and calls we're receiving, it certainly seems like our members are playoff bound in most cases. At this juncture, trading deadlines have all passed and waiver wires are skimpy. The teams that you have drafted, molded and improved are locked and loaded and the focus is on which players to start, as we enter the single elimination rounds. We are aware that the single most frustrating way to lose a fantasy football season is with a player you sat amassing a lot of points! Therefore, we will focus on these tough decisions for the final weeks of the season.
Many times throughout the season, we have referred to the FFChamps.com 10 Commandments, http://www.ffchamps.com/content/2555/1-know-thy-scoring-system/. Commandment No. 10 is: "Thou Shall Start Your Studs." We have reiterated this all season long. This rule never should apply more in Weeks 13-16. FFChamps members know who the Studs are because of the FFCPI (Fantasy Football Champs Performance Index), FFChamps' proprietary algorithm that ranks which players have the best odds of putting up the best stats each week and clearly identifies the Studs and Borderline Studs. Inevitably, there will come a time when one of your Studs is in a slump. It could strike at any time, sometimes due to a minor injury and sometimes because a player just isn't playing great. Other times, they may be going up against a very tough defense, and even have a negative red in the Strength of Schedule tool. The important thing to remember here is not to over think things. I'm in this situation in Week 13, a must win game for my team. I have Phillip Rivers and Andy Dalton at QB. I traded for Rivers midseason. Last week, Rivers was coming off two of his more mediocre starts of the season and playing against the Chiefs heralded defense. Dalton was on a bye week so I had picked up Carson Palmer off the waivers wire. Palmer was coming off a massive game and was playing against a much weaker defense in the Colts than Rivers, who was playing the Chiefs. Rivers is on the Stud list and Palmer and Dalton are not. I played Rivers and was rewarded with a huge, 53-point performance vs. the Chiefs. This week, Rivers plays against Dalton and following the 10th Commandment, Rivers will be my starting QB. If you bench a Stud and he does what he is supposed to do, which is have a big week, you will kick yourself the rest of the off season while your peers go on to have a chance at the bragging rights.
Studs aside, we still want to focus on the great offenses. In the preseason, we emphasized drafting players from the next great offenses. Now that we are at Week 13, we know which offenses are great and which aren't. As we warned for many weeks, the Colts and Packers had fallen off the great offense chart, the Colts due to an unfavorable strength of schedule and the Packers due to the injury to Aaron Rodgers. The Colts road doesn't get any better with adverse match-ups the rest of the way vs. the Titans, Bengals, Texans and the Chiefs. Andrew Luck has been dismal the past two weeks and is risky throughout the fantasy football playoff weeks. We hope that you followed our advice and traded him. Passing offenses we believe will perform superbly the rest of the way are Dallas, San Diego, San Francisco and Washington. The Redskins are struggling but RGIII plays Atlanta and Dallas Weeks 15-16, and as long as he is healthy, should end the season strong. Running games with strong strength of schedule match-ups in the playoffs are the Eagles, Bengals, Cowboys, Packers and Bills. LeSean McCoy should continue to put up fantasy MVP numbers, Giovanni Bernard could be a major playmaker and Eddie Lacy should get the rock often as the weather gets colder and the Packers passing game struggles with Matt Flynn likely at the helm. The Packers collapse is yet another example of how Coach Belichick's next player up system has been so incredible. Belichick was able to go 11-5 with Matt Cassel and the Patriots survive major injuries in a way that no other team can.
Several FFChamps members are emailing, tweeting and calling our live programs asking for advice in offsetting. Offsetting is when your team has a QB or WR and your opponent has the other half of that tandem. An example would be if your quarterback is Rivers and your opponent has Keenan Allen as a WR, or vice versa. The question we are getting is, should you play a WR with the hope and goal of offsetting some of the points from that QB? Last week, I was playing against Michael Floyd of the Cardinals and as stated earlier, was considering whether I should start Carson Palmer. In that case, the consideration lasted all of two seconds, as it was obvious that I needed to start my Stud, Rivers. The answer is usually relatively easy. If your QB is a Stud or your regular starting QB, you start that QB. For example, if you have Peyton Manning and Andy Dalton and your opponent has A.J. Green, as tempting as it is, you need to play Manning. However, if you have Eric Decker and are deciding between Decker and someone else as your WR3 that week, you would likely play Decker to offset Manning. This strategy may change if you are in a big hole and down by many points going into a game. If that is the case, and you need to make up a lot of ground, then you would look to an option other than Decker because just as Decker offsets Manning, Manning totally neutralizes Decker making it impossible to make up points. It is this exact type of decision on which FFChamps members get 1-on-1 personal advice.
![FFChamps.com](http://www.FFChamps.com) Target Analysis tool allows us to see week to week and season long, which players are being thrown to often. Josh Gordon of the Browns has been an absolute beast of late. In three of the last four weeks (he had a bye in Week 10), Gordon has been targeted 10,15 and 17 times, has scored 20+ fantasy points in those weeks and has had 100+ yard games with 3 TDs, including a 237 yard game in Week 12. Obvious Studs Dez Bryant, Brandon Marshall, Antonio Brown and Calvin Johnson all continue to see double digit targets. The Titans Kendall Wright, who has seven straight games of 69 yards or more and 7, 12 and 9 targets the last three weeks, is a WR3 sleeper start. The Bears Alshon Jeffery, the Dolphins Mike Wallace, the Ravens Torrey Smith, Bears TE Marcellus Bennett and Panthers TE Greg Olsen are all highly targeted red zone receivers who can put up a stellar fantasy week.
The Patriots offense needed to get warmed up Sunday but once again, Brady and Gronk validated their Stud status while the RB and WR situation continued to be tough to navigate. I have been a strong advocate for Stevan Ridley all season, believing he will be the Patriots primary rushing back and inside the 5 yard line back, but we all know the story at this point. Ridley fumbles, Belichick benches him. He cannot help you if he is sitting with his helmet off on the bench. It should be noted that in 500+ career carries, Ridley has 9 fumbles and LaGarrette Bliunt has 12 fumbles. The Patriots are a better offense with Ridley behind Brady in rushing situations and I believe and hope they let him work through his fumblitis on the field. If you are a Ridley owner, he is a tough start and a tough sit in the playoff weeks. You will need to make the decision based on the match-up, and who else you have as a RB2 option. If he plays for the Patriots, he is a solid RB2. At WR, just when Aaron Dobson seemed to be viable as a WR3, he did not step on the field in the second half vs. the Broncos, and the recent, healthy scratch Kenbrell Thompkins re-emerged with 10 targets and several plays. Danny Amendola was a fantasy nothing while Julian Edelman came out of nowhere to score two and almost three TDs. At this point, Brady and Gronk are the only playoff caliber starts, Ridley bears watching and Amendola is only valuable in points per reception (PPR) format.
That's a wrap for this week. Even if you have yet to become an FFChamps.com member, it is actually the perfect time to join. If you are serious about winning your league, you can jump on the FFChamps championship bus today and you will be a member for all of the 2014 season as well, from the Draft to your championship. We are in the stretch drive to the playoffs and if you become an FFChamps member now you can get personalized advice and strategy and inside information on who to pick up or trade for, where one player or strategic move could bring home the bacon. As a loyal Patriots.com reader, you get 50% off for life if you become an FFChamps.com member today. Just go to https://www.ffchamps.com/subscribe/. Bottom line: FFChamps.com will guide you to your bragging rights, and league championship trophy and prize.