It's hard to believe that for many fantasy football leagues, it's playoff time. Seems like we were just working on our iPad or mobile device of choice from the beach, preparing for yet another season. Thousands have written, called or tweeted FFChamps, telling us they've made the playoffs.
Week 13 was a tough one for yours truly. I controlled my own destiny in my primary league (where only 4 of 10 teams make the playoffs) and needed only eight more points from Marshawn Lynch on Monday night to be in the driver's seat for the fourth and final playoff spot. If I told you the Seahawks would score 37 points, would you have banked on Lynch having at least seven of those and a strong game? He had his opportunities, including two carries inside the Saints 4 yard line on first and second down, as well as 16 carries. Lynch ended up with 3 fantasy points and I woke up to the headline, "Marshawn Lynch disappoints in blowout win." I still can make the playoffs but need to win in Week 14 and need the team that just escaped with a win over my team in Week 13 to lose this week. It is no fun relying on another team to lose. However, I'm not sure I could have done anything different. If I had played Josh McCown or Carson Palmer, both very recent waiver wire claims with good Week 13 match-ups, over my starter Phillip Rivers, I would have won that game, but Rivers has been a top 5 QB and it is important to be consistent and play your Studs. We are sure that many of you were in a similar situation, either relying on Lynch or another player to carry you to victory or to fail if they were on the other side. At the end of the day, it is fantasy football for a reason; all you can do is make the smartest, most sound decisions and hope for the best each week. More times than not, if you follow FFChamps Ten Commandments, our strategy, and proprietary rankings, you will win.
The goal now is to prepare those that are in the playoffs or still trying to qualify in a final regular season Week 14. It is too late to trade, and at this point, if you are playing a waiver wire claim, you likely have a big hole in some position on your team. It is now about making the right decisions on who to start and who to sit, looking at rankings, FFChamps strength of schedule match-ups, and the QB and WRs of your opponent in case there is a strategic reason to offset a player at those positions. It is also very important to stay connected in the playoffs and pay very close attention to two areas that will better prepare you to win: weather and injuries.
A quick FFChamps pat on the back is warranted with regards to QB Andrew Luck. We have been saying for weeks that Luck should be traded because he lost Reggie Wayne for the season and his strength of schedule as the stretch drive and playoffs approached was the worst on the FFChamps SOS tool. Luck has been dismal the past four weeks, with a single digit performance in Week 13 at home vs. the Titans and three awful performances in Weeks 10-12. Next up he has the Bengals on the road, a strong defense likely in cold or bad weather, followed by Houston, which despite its awful record and 10-game losing streak, still has some players on defense, and then the Chiefs top 5 defense in KC fantasy championship Week 16. If you retained Luck as your starter, and you have an option such as Palmer or McCown, you need to seriously consider making this decision. At some point soon, Luck will be a Stud QB in the NFL and fantasy. He may surprise vs. Houston in Week 15 but in the single elimination playoffs, you cannot afford a game like his past four.
The flip side of Luck is Nick Foles, who FFChamps has touted for weeks. Foles has started seven games and has 19 TDs and 0 Interceptions. He put up a season-best 89 points in one of my leagues in Week 9 and has scored 46, 21 and 39 since then. The Eagles are on a roll in Chip Kelley's high powered offense and have one of the best schedules in Weeks 14-16, playing the Lions, Vikings and Bears. Unless your QB is Peyton Manning, Drew Brees, Tom Brady, Matthew Stafford, or maybe Russell Wilson, Foles should be in your lineup.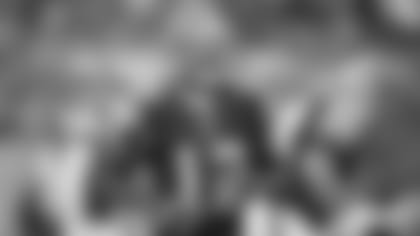 At WR, Josh Gordon and Alshon Jeffery, likely late round draft picks or waiver wire pick-ups, are both must starts the rest of the way. Gordon is a top 3 scoring WR year to date in almost every scoring format, and his 95 yard TD and big play material are back breakers to his fantasy football opponents. Jeffery has excelled with McCown at the helm and now has two 200-yard games and three 100-yard games on the season. At FFChamps, we had over 40 1-on-1 questions this week on whether an owner should start Eric Decker. Our answer was to always start a Broncos WR at least as a WR3. Decker responded with a massive 4 TD game. Do not over think these decisions. Decker was a top 10 WR last year and is a red zone target of the best fantasy football QB on a team with the best offense in football. Other WRs we like with very favorable schedules are those on the Cowboys, Eagles, Chiefs and Raiders. Dez Bryant and DeSean Jackson are must-plays regardless of their match-ups, and Dwayne Bowe should continue to find the red zone late in the season with games against Washington, Oakland and Indy.
At RB, as always, play the FFChamps designated Studs such as Adrian Peterson, Marshawn Lynch, Jamal Charles and LeSean McCoy. As we predicted, CJ Spiller started to come on, with a 149 yard performance in Week 13. Spiller has cake match-ups, vs. the Jaguars and Dolphins, in Weeks 15 and 16. Demarco Murray finally broke out on Turkey Day with 3 TDs and Dallas also has a great strength of schedule the rest of the way. We are not sure we trust Murray yet but with games against Chicago, Green Bay and Washington, all favorable run defenses, Murray is a good play. The Falcons, along with the Redskins and Texans, are the NFL's most disappointing team, but they finally have Steven Jackson healthy, which he showed with 23 carries, 84 yards and 2 TDs in Week 13. The Falcons will continue to give Jackson the ball, and he has great match-ups in Weeks 14 and 15 before a tough one vs. the 49ers in Week 16. Eddie Lacy struggled big time in the Packer's blowout loss on Thanksgiving but if Aaron Rodgers returns, Lacy has juicy opponents in all three remaining weeks and is a must start. Alfred Morris is running often and well and also has a great strength of schedule the rest of the way.
AT TE, along with Studs Jimmy Graham, Vernon Davis and Gronk, who must be started each and every week, there are some other TEs that have very good opportunities to be productive in the playoff weeks. The Browns Jordon Cameron, already a top 5 TE in most leagues, the Cowboys Jason Witten, the Titans Delanie Walker, and the Panthers red zone machine Greg Olsen, all have strong SOS match-ups in the playoff weeks. Keep an eye on Walker, who suffered a concussion in Week 13.
Earlier in the column we mentioned three key game changers that we pay close attention to at FFChamps.com: weather, offsets and Injuries. The playoffs are a one and done format and not being aware of the weather conditions is a mistake many players make. Your goal is to win your championship and in order to do that, details matter. If you have a kicker playing in a snowstorm and 30mph wind gusts in Green Bay, it is essential you start or pick up a different kicker. A couple of field goals are often the difference between winning and losing. You must know who is playing in a dome, and who is playing outdoors, and when outdoors, what the conditions are. FFChamps does this for you and if you Google "NFL games weather" there are many live updates available. The other aspect most affected by weather is the passing game. If your QB is playing in terrible conditions, you need to at least weigh your options. A couple of seasons ago, the Patriots were playing the Titans in Foxboro on a cold, snowy day. Many fantasy owners benched Brady that day based on the weather and he proceeded to throw 6 TDs. The rule of thumb at FFChamps, as you know by now, is start your Studs, but at least think about the weather. If a QB like Carson Palmer is playing in terrible weather, he is not a Stud and likely should be benched if you have a better option.
Offsets are when you have a WR such as Eric Decker and your opponent has Peyton Manning. The strategy depends on the score of your game and if you have the window to react based on how your game is unfolding. If you have a good sized lead you would definitely offset Decker in this case but if you are down big and need to catch up, an offset will not gain you any ground and you may need to roll the dice and play a different player. As with the weather, offsets should be part of your decision process as you make your playoff lineups.
Injuries are part of football, this season more than ever. You cannot afford to play a player that is a game time decision and then does not play. A zero from a positional player is hard to overcome. At playoff time especially, you need to be on top of the news right up until your line-up deadline. Active/Inactive announcements are made well before kickoff, giving you plenty of time to react. If you have a player that you know is banged up, pick up a waiver wire replacement early in the week just in case it is needed. The same rules about your Studs apply to injuries. If a Stud is active and starting, you need to play him. NFL players play through and perform at high levels, even when hurt.
Good luck this week to all those still playing. If you are eliminated from the playoffs, there are some fabulous ways to still play fantasy football. Our Boston friends at www.draftkings.com offer a weekly game that keeps you involved even if your league season is over. Even if you have yet to become an FFChamps.com member, it is actually the perfect time to join. If you are serious about winning your league you can jump on the FFChamps championship bus today and become a member for all of the 2014 season as well, from the Draft to your championship. Our loyal Patriots.com fans get 50% percent off for life if you become an FFChamps.com member today at https://www.ffchamps.com/subscribe/.