It was a big night for Boston sports on Monday. We had the Red Sox, Celtics and Bruins all playing at the same time, and don't for a second think the Patriots were left out of the conversation.
Julian Edelman, Tom Brady and Gisele Bündchen all hit the pink carpet at the annual Met Gala, the Metropolitan Museum of Art's fundraiser for its Costume Institute and one of fashion's biggest nights. Gisele and Tom are veterans of the Met Gala, and while models, actors and musicians leaned into the over-the-top "camp" theme, the couple stunned in matching outfits.
Tom sported a maroon tux and a black bowtie. The simple and clean look complemented Gisele's pink Dior dress, which was custom and sustainably made. Julian also rocked a crisp look with a white tux with black pants, but spiced it up with a couple of jeweled pieces on his lapel.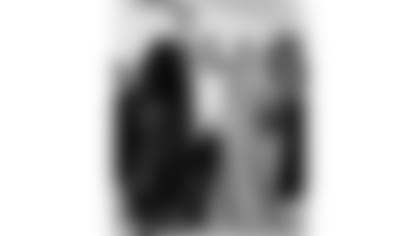 The guys weren't the only NFL players representing at the Met Gala. Odell Beckham Jr. and Saquon Barkley also attended, and for the night, the guys put aside their team allegiances and had fun. Two Patriots, a Brown and a Giant made sure to get a picture in their high fashion looks too.
You can check out more photos from Tom, Julian and Gisele's social media below.