This article originally appeared in the May 10, 2017 edition of Patrots Football Weekly. To subscribe, click here.
New England's 2017 draft class may be the franchise's smallest ever, in terms of numbers (just four players selected), but collectively, there are likely the tallest, on average.
Defensive end Derek Rivers is (barely) the shortest, at a whisker over 6-4, while tackle Conor McDermott stands exactly four inches closer to the sky. It's not altogether surprising that McDermott sprouted so tall. He inherited that particular gene from his father, Kevin, a one-time college basketball star at South Dakota State.
Nor is it entirely surprising that McDermott finds himself in the NFL, because he's not the first in his family to reach the highest level of football. His brother, also named Kevin, broke into the league in 2013 and currently serves as long snapper for the Minnesota Vikings. He signed a four-year contract extension last August.
What surprises some football observers is the younger McDermott's rapid rise as an offensive lineman. The Tennessee native played both basketball and football in high school, winning state championships in both sports as a senior, and decided to concentrate on the gridiron upon matriculating to UCLA.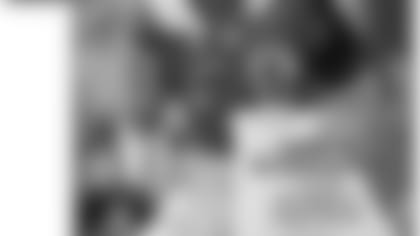 "Growing up I was more of a basketball player and I definitely thought that would be my future," McDermott admitted after the Patriots drafted him, "but I changed to football my senior year of high school and never looked back."
When McDermott arrived on the Westwood campus, he was 235 to 240 pounds - "on a good day, 245," as he put it - built like a basketball power forward or a gangly tight end, the position he mostly played as a prep star. His Bruins coaches had other plans for him, however.
"I was a tight end my whole life and then when I got to UCLA they moved me right to tackle, and then I did some tackle-tight end formations and some goal line and short-yardage for my first two years before I became a full-time left tackle starter."
He lacked the bulk needed for that job, though, and had to work at adding pounds to his long frame.
"It was tough at first. I had a high metabolism growing up. By the time I was playing my 2014 season, my junior year, I think I was 275, 280. It was a slow process of 10 or 20 pounds each year, and then by 2015, I was about 300, 305.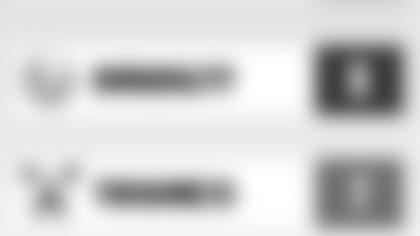 "I'm up to 315," he revealed post-draft. "I feel great where I'm at right now, but I'll go to whichever weight the [Patriots] coaches want me at."
McDermott's path to the NFL is not dissimilar to that of starting left tackle Nate Solder, New England's first-round choice in 2011. Solder played both football and basketball in high school before being converted to tackle at the University of Colorado, where he flourished in just a few short seasons before the Patriots made him the 17th overall pick in that year's draft. McDermott is hoping now to replicate the success that Solder has found as an NFL offensive lineman.
"I have watched Nate Solder," he continued. "I've studied a lot of tackles and I've been a fan of his for a while, even when I was a skinny tight end being told I'd be a tackle one day. When I was first in high school I didn't believe it, but he's a great player and I look forward to meeting him."
Versatility is one of the most coveted characteristics the Patriots seek in any player they bring into their program. With his two-sport background and multi-position experience, McDermott certainly qualifies, and his family connections may benefit him as well.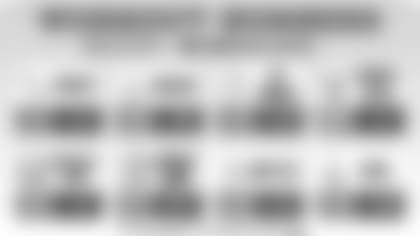 "[UCLA] threw me right into the fire at left tackle and my basketball skills and tight end ability helped me learn the position fast and helped me tremendously. I used to long snap in high school and I did some backup during my college career.
"[My brother]'s been great, just giving me advice here and there. He's been through it and he has gotten to see how the NFL works a little bit through his process the past four years and he's just been a great mentor.
"I feel like there's room to grow, and I'm excited to get to New England with the great coaching staff there and just get to work. Whatever they want for me, I'll put my 100 percent effort in. I just know I can improve in any position I'm at. I'll play wherever the coaches put me in."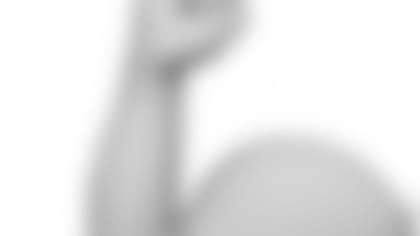 Long, athletic frame and fleet-footed, particularly in pass protection. ... Versatile, learns quickly from mistakes.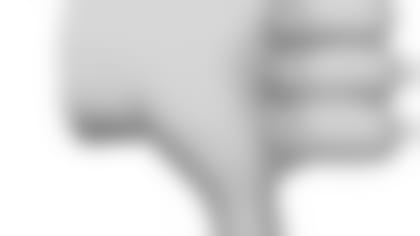 Less than desirable lower body strength, which becomes evident in run blocking situations. ... Still learning finer points of the tackle position after shifting from tight end in college.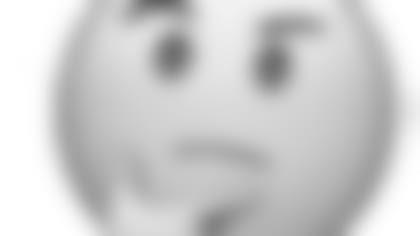 McDermott's father played basketball for South Dakota State and his brother, Kevin, is the Minnesota Vikings long snapper.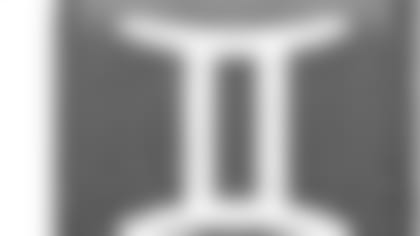 Nate Solder, T, Patriots: The similarities (basketball and tight end background) are too obvious to ignore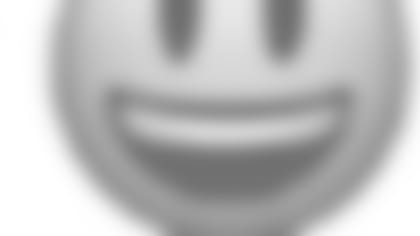 "Moving up in the sixth round to pick tackle Conor McDermott was a great move; he'll at least be a solid swing tackle." - Chad Reuter, NFL.com Draft Analyst