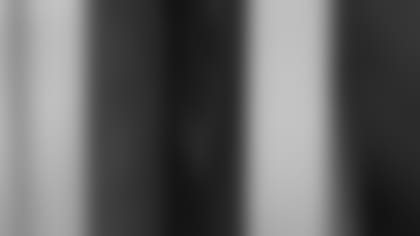 ]()
            Rookie tackle Adrian Klemm and guard Todd Rucci can start practicing with the team next Monday for the first time this season.  

Klemm and Rucci were each lost for the first six weeks of the season with knee injuries. Klemm was hurt during mini-camp and was placed on the physically unable to perform list, while Rucci, who was hurt in the offseason, was placed on the non-football injury list.
Both linemen can practice with the team for up to three weeks without being activated on the 53-man roster. However, at some point during the next three weeks, or when the grace period is over, Head Coach Bill Belichick will have to make some roster decisions.
Belichick will be facing three options with Klemm and Rucci. If the players are deemed not fully recovered they could be placed on Injured Reserve, in which case the player would still be on the team, but they would not be able to play for the rest of the season.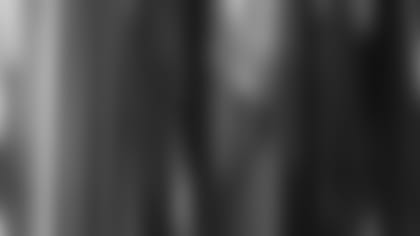 ]()
            The other options are to activate the players to the active roster or give them an outright release. If either Klemm or Rucci were activated, the Patriots would have to release someone on the current roster. Despite the number of possibilities, Belichick said the decision should not be too difficult when the time comes.  

"Once they start performing, it becomes a pretty easy decision. If it looks like they are better than what you have, then you find a way to play them," Belichick said. "If it looks like they are not, there wouldn't be much sense in doing anything unless you think you see something five or six weeks down the road."
Klemm and Rucci have been working out on their own for a while and appear close to getting into practices. However, with as much as a three-week window and the offensive line improving of late, neither player will be rushed back too quickly.
"I hope that they are ready to go [Monday]," Belichick said. "[But] I wouldn't take a guy and put him into the first contact drill. He would go through the individual drills and build up towards the contact, and if that goes okay then you put into the harder contact drills."
The offensive breakout by Drew Bledsoe and the Patriots offense was a long time coming, according to wide receiver Terry Glenn.
Until scoring 28 points in the win over the Broncos, New England had not scored more than 20 points since a 27-3 victory against Arizona in Week Eight of last season. However, Glenn said it was apparent early on that Bledsoe was in a rhythm early last Sunday.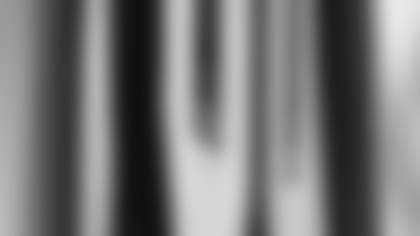 ]()
            "When he made his first couple of throws, that's when we could really understand what he was thinking about," Glenn said. "He made some real good throws and made some good decisions. That's when you feel he is kind of in the zone."  

Bledsoe was certainly in a zone early against the Broncos. He completed seven of his first eight passes for 116 yards and two touchdowns. Glenn has also been in a grove all season. He is fifth in the league with 29 receptions and has three touchdowns.
"We needed that, especially going into this week against a good team like Indianapolis," Glenn said. "With all of the division opponents we have coming up, we needed something like [last week] to get us rolling."
Sunday's game starts a four-game stretch against division opponents for New England. The Patriots will host the New York Jets in Week Seven, then travel to Indianapolis, and after the bye week will return home for a game with Buffalo.
Defense in eyes of opposition
When Belichick came in as coach of the Patriots, there was much talk of whether New England would be in a 4-3 defense or a 3-4. When asked which he has used more often this season, Belichick said the opposing teams he has faced thus far would be better suited to respond.
He added that the important thing for his defense was not how they lined up, but how well they stopped the ball. Belichick also said that while looks may appear vastly different to an opponent from week to week, the main goals are consistent from week to week.
"We have a defensive system that's not real narrow, but it's not real broad. We try to stay within that system," Belichick said. "Sometimes it leans towards a 4-3, and sometimes it leans to a three-man front. Sometimes it's pressure, sometimes it's zone, and sometimes it's man coverage. We have some flexibility, but I don't think we try to go too far outside those boundaries. We don't want to be to far from what we're comfortable doing."… Sunday should be cold and wet for the game. Weather.com is predicting showers with a high of 51 degrees and a low of 32 degrees… In his last eight games against the Colts Bledsoe is 7-1 with 17 touchdown passes and just two interceptions… New England has started 16 different players on offense, and 13 different players on defense.