Not surprisingly, the New England Patriots fanbase is pretty fired up and looking for answers after the team's 0-2 start to the 2023 season.
After taking the time to review the Dolphins game for a second time, the priority must be first to get the offensive line in order. Getting Trent Brown back this week would be huge. Everything starts up front and the Pats have struggled to run the ball (3.5 YPA, 22nd in NFL) while their pass protection has been spotty. I think that's the place to start.
Defensively, my focus is on the front… they were pushed around too much against the Dolphins and didn't make enough plus plays. The youngsters and secondary continue to be encouraging but that's another spot where they need to get healthy.
A stress-free review usually calms the nerves a bit and that was again the case this week. There are issues, but getting healthy in some key spots should offer a boost to help the Patriots get in gear.
Here's what Patriots nation is wondering about.
How realistic is it for this team to get to 9-7 to potentially qualify for the playoffs after starting 0-2 (go 9-5 the rest of the way)? I think 8-8 might even be a stretch but want to believe differently! @NEPatriotUSA
Not to oversimplify things but how about we see what happens when the Patriots don't turn the ball over in the first two possessions and immediately get themselves into a points hole that they're chasing for the rest of the game. For all the (correct) criticism they're receiving after an 0-2 start, we can't just ignore that both games have unfolded in a very specific way. So before I start counting wins and losses the rest of the way, I'd just like to see what it might look like if, I don't know, say they took the opening kickoff right down the field for an early 7-0 lead. Obviously, an early lead has been a major key in many of the Patriots wins in recent years and while I'd say it still appears this team will have a narrow margin for error, there's absolutely a better team lurking in there. The problem is that time is quickly running out and every game is becoming more and more critical with every loss. But it's a long season, things can still come together and look better. I don't think it takes major mental gymnastics to find a good chunk of wins this season, but the bigger question is can they get one of the games that everyone is just writing off at this point. That might be the defining question for the rest of the season. -Mike Dussault
Why even think about wearing that cutoff red hoodie ever again?? Game was over before it even started. @mattburkhard
Had a feeling this was coming this season when Bill Belichick went nearly the full first two weeks of training camp wearing a red hoodie, the first time he's been in red since coming out in Super Bowl 42 with perhaps his most infamous hoodie. So there it was, back in red for the first time in over 15 years, dropping another loss that takes BB's record in red to 3-4 all time. However, with the sleeves cut off he's 0-2. I don't think we've seen the last of this red hoodie, at least with that throwback game against the Chargers on the slate. Maybe he should consider putting the sleeves back on… -Mike Dussault
Hi Deuce, I have questions about the o-line, what was your take on it from last week? Who would you say would be the strongest five, not just best players but the ones in their best positions and working solid together? And do you believe we will see them, and o-line improvement? @clazzyclare
That's the thing, Clare, I think they're actually pretty close. My best five would be Brown-Strange-Andrews-Onwenu and… I'm not quite sure yet. Right tackle remains a question mark, with Anderson, Lowe and Sow all in the mix, then Reiff could join the mix in Week 5. Assuming Anderson remains there for the time being. I'd love to see Brown get back this week and then, for the first time all year, they'd have their projected starting five practicing together. We can't discount how important it is for the o-line to work together and build trust and continuity, even one where four-fifths of them played together last season. Of all the reasons for optimism this development of the offensive line should be atop the list and it's one that they critically need. They have not been good enough opening holes in the running game so far and it's hurting the entire offense. But certainly Andrews, Strange and Onwenu should get on the same page soon. -Mike Dussault
Will you guys have any optimism in the show this week or we going to do that thing again where something bad happened so we just harp on it and keep saying how screwed we are for the rest of the season and the only good thing that can come out of this season is a high pick? @Yapybara
I'll give you optimism here to save you the horror from us saying anything too negative for you. As stated about, the offensive line will get better and that should have a significant effect on the rest of the offense, starting with the running game that just hasn't been able to get going in the first two weeks. A better run game opens up more play action, more deep shots and then maybe they're able to start picking up more chunk plays. Defensively I think they might have to just hold on for a couple weeks. Injuries have been a killer and it looks like cornerback is taking the biggest hits with Marcus Jones leaving the game and Jonathan Jones missing it. I'd just love to see them take on a more traditional attack because I'd be excited to see how the defense looks when they're not dealing with one of these modern offenses with all kinds of bells and whistles. Against more standard offenses the defense should look elite. They kept things manageable against two of the best offenses in football but at some point they'll have to get over the hump against them. -Mike Dussault
Will the Patriots make any in season moves to upgrade the offensive talent? It's becoming a glaring issue (OL/WR). Mac seems to be improved this year, I wouldn't say he's the problem at this point. @RickJuan3
I'd generally agree and again, I think a lot of the clunkiness can also be attributed to the offensive line juggling as well. I know people have La'el Collins in their crosshairs at tackle, but I think at this point they've acquired three new players that are all on the roster this season. Is Collins that much of an upgrade on guys they've already been working with the develop some continuity? Hard to say but it's not clear cut and that's why if everyone gets healthy this week I'd just roll with the offensive line as is for the next few weeks to let them gel. I don't know if they'd make a move for a wide receiver, at least one who would move the needle enough to make a difference. I'm probably more intrigued by Jalen Reagor, who didn't even play a snap despite being activated, than any of the old journeymen kicking around out there. The offseason is the time to make the kind of moves they truly need. -Mike Dussault
Hey Mike, what happened to the DL or basically the entire front 7 last night? Supposed to be the strength of this team and got manhandled by Miami's OL, particularly in the run game, which is shocking. I get the passing game, it was Tua throwing quick. @NHGooner
Yeah Tua's quick throws were devastating and it's funny to see that Mac wasn't even all that far behind him when it came to getting the ball out. The run defense is a concern, with that 43-yard touchdown run by Mostert sticking out like a sore thumb. Godchaux and Bentley have to be better. This weekend will be a tougher test with Breece Hall and Dalvin Cook. If I were the Jets I'd give them both about 20 carries to avoid the seemingly inevitable Zach Wilson turnover parade. These first two offenses were fairly unique and they gave the DL a lot to take on, but can the Patriots front, sans a nose tackle like Carl Davis now, stop the run when they know a team is going to run it? It's one of the big questions that we don't have full clarity on just yet. The Jets will be a really good test and I'll admit I have growing concerns about the trajectory of this veteran DL. -Mike Dussault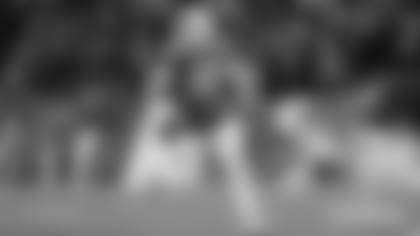 If Mac sucks this year and we go let's say 5-12, do stick with Mac for one last year before his contract is up or do we try and select a QB with our first round pick? @AustinJ29348045
Yeah I don't think there's much question that Mac is back next year for sure, unless the draft lines up perfectly and the Pats could get one of the two best QBs available, with Caleb Williams being the best. Hard to see that shaking out unless things really go downhill this season, resulting in both a sub-five-win season and just a total meltdown by Mac. I just think that's unlikely. The offensive line will get better. The offense will improve. Maybe not to an elite level but to a middle-of-the-pack, can-win-you-games level. I still believe that. Mac looks much better to me than he did in his second season. They just have to stop playing whack-a-mole with their issues that all seem to pop up as soon as they do something good. -Mike Dussault
Seems like the team has been able to hang around and make plays to keep it close, but not to win. Any thoughts on whether/how this team could take the next step to start converting more regularly on the 'must haves?' Does the team have the tools to do it this season? @SarcastaDad
They have to find their clutch. That starts with eliminating the untimely mistakes that are short circuiting their best drives. Who knows what their clutch would look like even now if they hadn't found themselves in double-digit holes in each of their first two games. There's an element of belief involved here too, and I think the Patriots offense needs to find more success to grow more success. They're scratching for every yard now and sometimes it feels like they're pressing. That's understandable considering how things have unfolded early on. But we've seen little elements of what they need to do, they just have to get out of their own way and make it happen once with the game on the line. Once they turn that corner who knows what happens. -Mike Dussault
I'm going to start by saying that I have been at least encouraged by the way the offense looks. They can somewhat reliably move the ball and string together a few first downs. That being said it seems like they have the same overarching problem that they did last year, namely they have no one who can threaten to take the top of the defense. I think the longest play from scrimmage they had against the Dolphins was around 15 yards, you can't win a lot of games doing that in today's NFL. Were they hoping for that guy to be Tyquan Thornton? Because he has yet to prove he can stay healthy, and when healthy he's been uninspiring. Is there any hope that maybe with sometime this offense can unlock some potential from someone or are we just going to have to deal with an entire season of everything coming with 15 yards of the line of scrimmage? -Cory Palmer
On one hand I think the offense's early struggles have been more about team issues that missing a special wide receiver. Of course, a superstar would help, but first things first. Let's acknowledge Vic Fangio's system did what it is designed to do, take away big plays. That's his whole thing and they did it. So I think it's as much about execution as it is personnel at this phase. Certainly, you want to get to a point where you're a good, solid football team that just needs that last piece to put them over the top. I'd just like to see what it all looks like once the o-line is settled in and Bill O'Brien leans further into what he thinks are the offensive strengths. Maybe Thornton is that speed guy. I'll take any help they can get but no matter who is in there, they have to play better, cleaner football. -Mike Dussault
I'm hoping this will be the mailbag question that finally gets through. All I can say is that I'm disappointed in the team's performance over the past two weeks. Close doesn't cut it, especially when the schedule is this tough, and only gets tougher. It's becoming harder to be a Pats fan when the offense continues to flail due to lack of talent, Mac does not appear to possess the clutch gene that Brady did, and Bill seems to be running this team into the ground with questionable draft picks. Does Bill even deserve to break the win record with this team? It seems like it's been at the expense of the fans these past few years. -Chris C.
I don't know, I don't really get caught up in Bill breaking the Shula record because you know you have to win games to break it. He needs 18 to tie Shula, 19 to break it. At the pace of the last two seasons that means it will take into 2025's season and that's assuming .500-ish records. That would take BB to age 74. I think BB remains interested in winning games now, not milking things out so he can coach into his mid-70's to break one record when he already holds the most championships. But I will say with all kinds of free agents and cap space, 2024 does seem like it would be a good time to recalibrate things, so we'll see how the rest of the season plays out. -Mike Dussault