Take a look at the NFL schedule for this weekend. You'd be hard pressed to find a more meaningful game than the New England-New York Jets tilt at the Meadowlands.
Yes, it's true. This Week 12 clash between the Patriots and Jets will have serious playoff implications. These teams that played a sloppy 10-3 contest in Week Two are among the hottest teams in the league, and a win for either would be huge.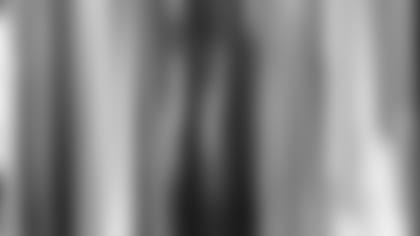 ]()
            The Jets are in first place in the AFC East, and a victory would give them a season sweep and three-game edge over New England in the all-important loss column. A Patriots win could pull them within ½ a game of the division lead with four games to go. Nobody in their right mind could have predicted a game of this magnitude for either team early in the season.  

"You look back at that game, and the Jets had just been beaten by Indianapolis and we had lost at Cincinnati, and the we played a 10-3 game," said fullback Marc Edwards. "Both teams were doomed to finish 4-12 at that point. Now we are both playing pretty well and going for the AFC East championship."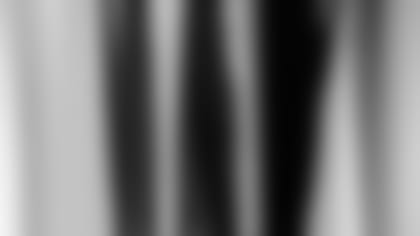 ]()
            As is usually the case, the running game and turnovers will go a long way in determining the outcome of Sunday's game. **Curtis Martin** is the second-leading rusher in the AFC with 983 yards, and he is third in touchdowns with 10. Patriots opponents have averaged 120 rushing yards per game, and Martin gained 106 yards and had the only touchdown of the game in the Week Two contest.  

The big change for this weekend's game is the improvement in the Patriots rushing attack. Antowain Smith has reached the 100-yard mark three times in four weeks. While New England did run for 108 yards in the first meeting with the Jets, nobody gained more than 31 yards as six players combined on the effort. Now there is one main threat New York has to stop, and the run is a viable part of the offense.
"Both teams have gotten better," Smith said. "We are a lot better offensively, especially in the running game. They have gotten better defensively, and they are not giving up as much yardage on the ground. It comes down to this: They are on the top of the AFC East, and that's where we want to be."
Taking care of the football is easier said than done against New York. The Jets are far and away the league leaders in turnover ratio at plus-22. New York has forced a league-high 33 turnovers, four of which came against New England in the first meeting of the season.
"Obviously the thing that jumps out at you is the turnovers," quarterback Tom Brady said. "They are plus-22 in the turnover differential, and they are really forcing turnovers. They are hitting guys and popping the ball out. They are making plays against the passing game in getting balls deflected, making plays that way. We have to take care of the ball."
Patriots-Jets games are always exciting affairs because of the history involving the teams. This time around there is much more than pride on the line, and the excitement will be bubbling over by game time.
"When you are still in the mix at this point in the season, it makes things a lot more fun," Edwards said. "There is so much at stake each time out, especially where we are right now. It's almost like single-elimination. We might be able to lose one and still make it [to the postseason], but that's not the mindset we are taking.
"We are thinking we have a chance to run the table, and if we can do that we have a chance to win the AFC East and maybe get a first round bye."
Each week rookie left tackle Matt Light faces a stiff challenge in stopping whomever the opposition's top pass rusher is. That is especially true this week as he readies for battle with New York's John Abraham, one of the league's best defensive ends.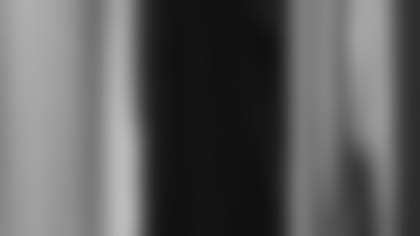 ]()
            Just 16 games into his career, Abraham already has 14.5 sacks and six forced fumbles. This season he is averaging one sack per game, getting to the quarterback 10 times. As damaging as he is every week, he has absolutely terrorized the Patriots in his brief time in the league.  

In three games against New England, Abraham had 11 tackles, four sacks and two forced fumbles. In Week Two this season, Light's first career start, Abraham had six tackles, one sack and a forced fumble.
"I am going to have to bump up my game a lot," Light said. "He is a very gifted athlete and the kind of guy who is a go-to guy."
The match up between Light and Abraham will be key. Rookies are not used to playing the same guy twice in the same season, a rarity in college. The only end Light has seen twice this season was Indy's Chad Bratzke, whom he saw in Week Three and Week Six, just three games apart.
"For us to be successful, I am going to have to play better than I did last time," Light said. "I think he is going to stick to his game and do what he does best, which is to get up field and put pressure on the quarterback, which I have to prevent."
Brady presented with honor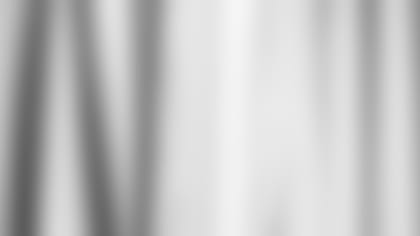 ]()
            Former Patriots great **Steve Grogan** appeared at Foxboro Stadium Wednesday to present Brady with the Miller Lite NFL Player of the Week award.  

In New England's win over New Orleans Brady completed 19-of-26 passes for 258 yards, four touchdowns and no interceptions. It was the sixth win in nine starts for Brady.
"Not only this week, but lately he has been doing the things it takes to win. That's the No. 1 stat that counts," Grogan said.
Brady accepted the award and thanked "Mr. Grogan," to which the Patriots Hall of Famer responded, "I'm old enough. It's not Mr. Grogan, it's Steve."
Brady, who also won the AFC Offensive Player of the Week honors for the second time this season, credited his mates.
"This goes to the whole offense," Brady said. "It was a good week for all of us, and hopefully we can keep it rolling."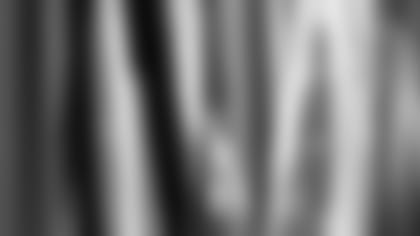 ]()
            New England's injury list had a bit of a surprise Wednesday with wide receiver **Terry Glenn** listed as probable for Sunday's game.  

Glenn has been out since he played in Week Five against San Diego, his only appearance of the season. Head Coach Bill Belichick said the team expected Glenn to be able to do more work this week, but once again Glenn did not practice in the afternoon.
The linebackers for New England are also a bit banged up. Bryan Cox will give it a go in practice this week and is questionable, as are Ted Johnson (knee), Matt Chatham (leg) and defensive end Willie McGinest, who has a deep bruise in his leg. Rookie Kole Ayi is doubtful with a leg injury.
Guard Randy Thomas was the only Jet on the injured list. He is questionable with an ankle injury.
In the middle of Brady's press conference several members of the media left to head down to the locker room. While responding to a question, Brady stopped and asked, "Where are you going? Jeez, am I that boring?"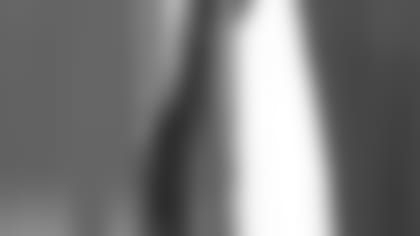 ]()
            Wide receiver **Troy Brown** continues to put up an amazing season and ranks third in the NFL in receptions (70) and third in the conference in receiving yards (885). With five games left this year he already has 153 catches over the last two seasons, the second-highest total in franchise history, trailing only **Ben Coates'** mark of 180 from 1994-95… Safety **Lawyer Milloy** is currently on pace for 109 tackles this season, which would be his fifth straight 100-plus tally… Against New Orleans the Patriots converted 8-of-13 third downs (62 percent). It was the highest conversion percentage since the season finale of the 1987 season, when New England converted 10-of-15 in a 24-10 win over Miami.