There is a new man at the helm of New England's offense, now that Head Coach Bill Belichick has decided he won't be making a change at quarterback for the rest of this season.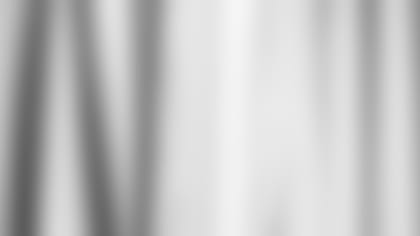 ]()
            Since he arrived in New England before the 2000 season, Belichick has said time and again that the players who give the team the best chance to win will play. Apparently he feels having **Tom Brady** at quarterback instead of **Drew Bledsoe** gives the Patriots their best chance of winning right now. Despite the fact that the three-time Pro Bowler is recovered from the chest injury that sidelined him for seven games, Bledsoe is not the Patriots starting quarterback.  

Belichick informed Brady and Bledsoe of the decision Monday at the quarterbacks meeting. His first public comments on the subject came in a radio interview with Sean McDonough on "Patriots Monday" on WWZN 1510.
"I think as we move forward here, unless something unforeseen happens that Tom will be the quarterback, and he'll get the snaps in practice and in the games,'' Belichick said on the show.
Belichick explained himself further in his press conference Tuesday, which was dominated by questions about the quarterback situation. In his eyes, "something unforeseen" means an injury that prevents Brady from playing, which is how Bledsoe was lost to begin with.
"Yesterday, after giving the situation a lot of consideration, I thought we had to have a little more definition at the quarterback position. Barring any unforeseen circumstances, Tom will be the quarterback," Belichick said. "I want to make it as clear as possible that this is not about Drew losing his job or being beat out or anything like that. This is strictly about the team. It is about getting the team ready, and obviously the quarterback position is a very important part of the team. I don't think you can really get two quarterbacks ready. I think you can get one quarterback ready, and that's what we have to do."
Since taking over after Bledsoe suffered a sheered blood vessel as a result of a hard hit by the Jets Mo Lewis in Week Two, the Patriots have gone 5-3 with Brady as the starter. The second-year player played very well early on, but his hot start has cooled a bit in recent weeks. On the season he has completed 159-of-248 (64.1 percent) for 1,611 yards, 12 touchdowns and seven interceptions. Through his first four games he passed for 820 yards, five touchdowns and no interceptions as the team went 3-1. In the last four games, it was 745 yards, seven touchdowns and sevens picks as the team went 2-2.
Belichick is not normally one to commit long-term to football-related matters because situations constantly change and adjustments have to be made. However, removing questions about the quarterback spot is important to him. Before Bledsoe was injured, Belichick was asked several times if he would hesitate to take him out of a game he was struggling, and each time the coach said Bledsoe was his quarterback.
The coach also felt he had to make the decision because he didn't feel it was fair to the entire team for the position to be undetermined. Last week Brady and Bledsoe shared snaps with the first offense in practice, and, as a result, Belichick didn't feel as though his starting quarterback was as prepared as possible heading into action.
"I am going to accept responsibility for it because I am the head coach, but I don't think we did a good job of getting our starting quarterback ready," Belichick said. "That's not a commentary on the players; it's a commentary on the coaches. For us to get our starting quarterback ready, whomever it is, we need to give that player the majority of the reps and the majority of the looks in practice."
While Belichick felt it important to make a decision, he didn't feel it necessary to inform the rest of the team of his decision. He didn't feel as though his announcement was exactly "breaking news" material.
"One player has had an opportunity to play the last eight weeks, and he is game-ready," Belichick said. "We're in a rhythm, and that's the way it is. Unfortunately Drew hasn't had that opportunity. It isn't a case where somebody beat somebody out or somebody is taking something."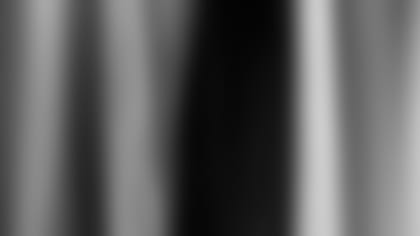 ]()
            While speaking with the media in the locker room, Bledsoe was visibly upset about the situation. When asked if he was hurt or frustrated by the decision, his direct quote of, 'Next question,' said volumes. He had the same quote when asked how he could compete for the job if he wasn't going to get snaps in practice.  

Bledsoe is not a happy camper, and he shouldn't be. He was told that upon his return from injury he would have the chance to earn back his job. This is a three-time Pro Bowl player, the Patriots all-time leading passer, and he is not getting a chance to compete for the starting job he held for more than eight seasons.
There isn't much else Bledsoe can do about it. Belichick went as far as to say that the quarterback had "done everything he could possibly do" to get himself ready, but in the end, it is the coach's decision.
The important thing from here is how Bledsoe handles the situation. With the sting of the news he received Monday still fresh, Bledsoe continued to say all the right things publicly.
"My reaction will continue to be to do the same thing I have done for nine years since I was drafted by this team, which is to do whatever I can to help this team win," Bledsoe said. "In this particular case, that means continuing as I have to help Tom, to help him on the field and during the week."
Quarterback controversies have ripped teams apart in the past. The obvious question here is whether the de facto benching of a team captain can tear down the Patriots this season.
"Not if I have any say about it," Bledsoe said. "My approach, as I've said, is to do the same thing I've done since I was drafted here in 1993. That is to do whatever I can to help this team help my team win. Part of that involves dealing with this situation in a manner that allows the players on this team to support Tom and to support me at the same time."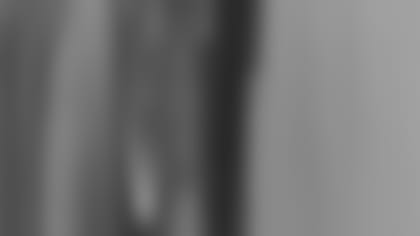 ]()
            Again, actions mean more than words, and it may not be easy for Bledsoe to watch from the sidelines. However, there is no personal clash here between Bledsoe and Brady. To the contrary, Bledsoe has been a big Brady supporter, and the younger quarterback has credited Bledsoe time and again with helping him progress as a person and player.  

Belichick is aware of what Bledsoe has done throughout his career. He said he doesn't think signing Bledsoe to a huge contract last offseason was a mistake, and he doesn't think the team is in a position right now to say that either Bledsoe or Brady must be moved after the season.
"Nobody has done more for the organization than Drew Bledsoe," Belichick said. "He is the consummate professional and a tremendous asset to the team.
"I wish that we had the same kind of people at other positions as we do at quarterback. If we did, we probably wouldn't be 5-5."
At this point Bledsoe does not feel as though his days in New England are numbered.
"My long-term perspective is the same as it has been all along, and it is the same as it was when I signed my latest contract," Bledsoe said. "I look forward to finishing my career here. I have great affection for this area. We have great fans. I love my teammates on this team, and I feel like we have one of the best owners in sports. I just really look forward to being able to get back on the field and going to battle with my teammates for this organization."
Several New England Patriots and their wives distributed Thanksgiving food baskets to needy Boston families through the "Adopt-A-Family" holiday food program conducted by Morgan Memorial Goodwill Industries Tuesday night. The players and the New England Patriots Charitable Foundation donated money to provide Thanksgiving dinner to 100 needy Boston families. Among those attending were Owner Robert Kraft and his wife Myra along with players Troy Brown, Je'Rod Cherry, Marc Edwards, Bobby Hamilton, Brandon Mitchell, Leonard Myers, David Patten, Lonie Paxton, Grey Ruegamer and Jermaine Wiggins.
The Patriots made a change to their practice squad Tuesday when they waived defensive end Saul Patu and re-signed linebacker Maugaula Tuitele. Tuitele originally signed with New England as a rookie free agent out of Colorado State in 2000… The Patriots had a visitor in their locker room Tuesday. A mouse was found chomping on a chunk of chocolate fudge on the floor in front of the equipment closet.